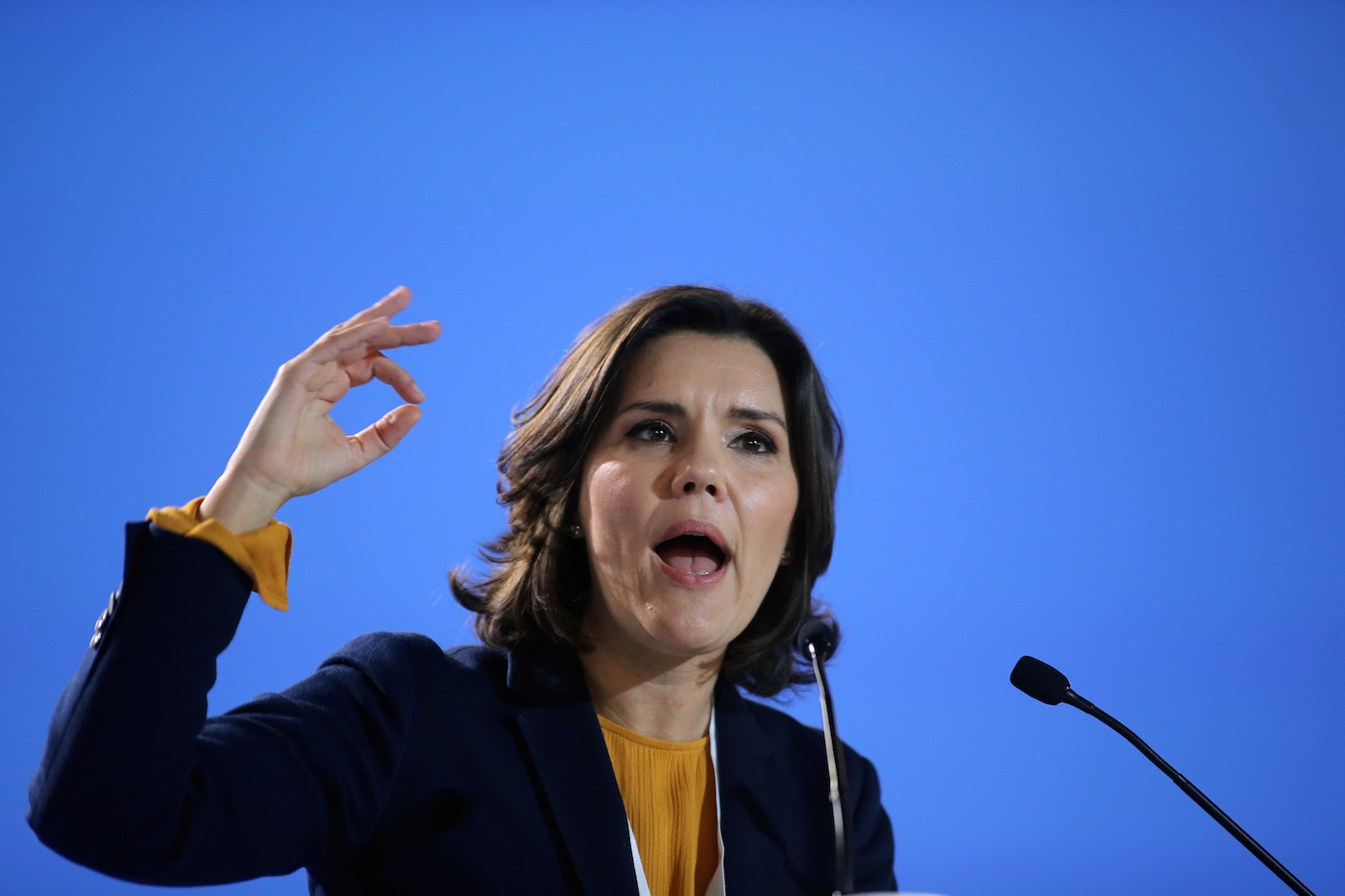 The former CDS leader regrets seeing the party in the news "always for the bad reasons", but also assures that it will be "totally out" of the race for its leadership. "This policy cycle has closed," he said.
Assumption Crests was interviewed, this Wednesday, on the program "Grande interview", on RTP3. Faced with polls that give very negative results to the CDS, the former leader admitted that it saddens her to see the party "in the news always for the bad reasons and not to be heard in their proposals, alternatives and what they have to say to the country".
"This is what I hoped CDS would start to be able to do. There is a parliamentary group with high quality people and it was good that we could listen to the CDS more for these reasons and less for commenting on what is obviously less sympathetic news".
"I'm sorry that sometimes the work that those five deputies do cannot be more heard and more amplified. When we are in opposition, naturally what is done in Parliament is very important, and I know that these deputies have worked very hard", he added, pointing out that the "diversity of sensibilities, which has always been a hallmark of the CDS, is very important for the party can be more heard and expand its message".
Noting that the polls "are worth what they are worth", Cristas argued that "something has to happen to this political space of the moderate center right, social, democratic, humanist, personalist can have some echo here".
"That seems to me to have to happen, not least because it is a space in which there is no other party that occupies it", underlined the former centrist leader.
Asked about the possibility of Nuno Melo To run for the presidency of the CDS, the former governor began by noting that "it would be very impolite" to make "comments of this type, if there is an elected CDS board".
"Nuno Melo was my vice-president, I have great esteem for him, and he has all the conditions for a day, wanting, to become CDS leader"he said, however.
On Saturday, the also leader of Braga's centrist district confirmed that he will present a motion at the party's next congress, but said that the decision to advance to the leadership will only be taken after local elections.
Assunção Cristas also stated that it is his former vice-president who "is responsible for analyzing and evaluating these circumstances" and argued that "whoever speaks of Nuno Melo speaks of Cecília Meireles or in Adolfo Mesquita Nunes".
"Any one of them is able to, one day, be able to assume these functions. Now, the moment, the circumstances in which this could happen, it is not for me to comment", he stressed.
Asked if there is a possibility of taking sides in an eventual dispute for the leadership in the next congress, which should take place at the beginning of next year, Cristas was very clear.
The former Minister of Agriculture and the Sea, in the previous PSD-CDS Government, stressed that withdrew from political life and that, when she finishes her term as councilor in Lisbon, she will devote herself fully to academic duties.
"A cycle comes to an end, it's time to fully return to my professional life, teaching", he said, adding that he intends to remain "very discreet and silent in the next times".
Regarding the local authorities, the former president of the CDS reiterated that, given the party's result in Lisbon in the last elections (21%, which allowed the election of four councilors), "it would make perfect sense that head a coalition with the PSD" in capital.
Asked if under these circumstances she would have been a candidate, Cristas replied that "first, there had to be conditions for the CDS to lead this coalition and they were not even created."
On the right-wing parties, more specifically on the PSD, the centrist left two criticisms of their leader, Rui Rio, writes the weekly Expresso. One for opening a constitutional review with the PS that could allow a referendum on regionalization and the other for "sometimes calling itself center-left, now saying center-right".
Regarding Chega, he made it very clear that he would never accept a political dialogue with this party. "I broke an electoral coalition with the PSD because of the current president of Chega. I didn't want any fuss with that kind of speech. I haven't changed my mind: radicalism and postures that don't fit in with democratic values, there shouldn't be this possibility of dialogue", cites the newspaper.
Regarding António Costa's government, Cristas agrees with the opinion of other opposition parties, considering that it is "very worn out" and criticizing the management of the pandemic, which has had "advances and setbacks", and the Minister of Internal Affairs, Eduardo Cabrita , which is "deeply fragile".