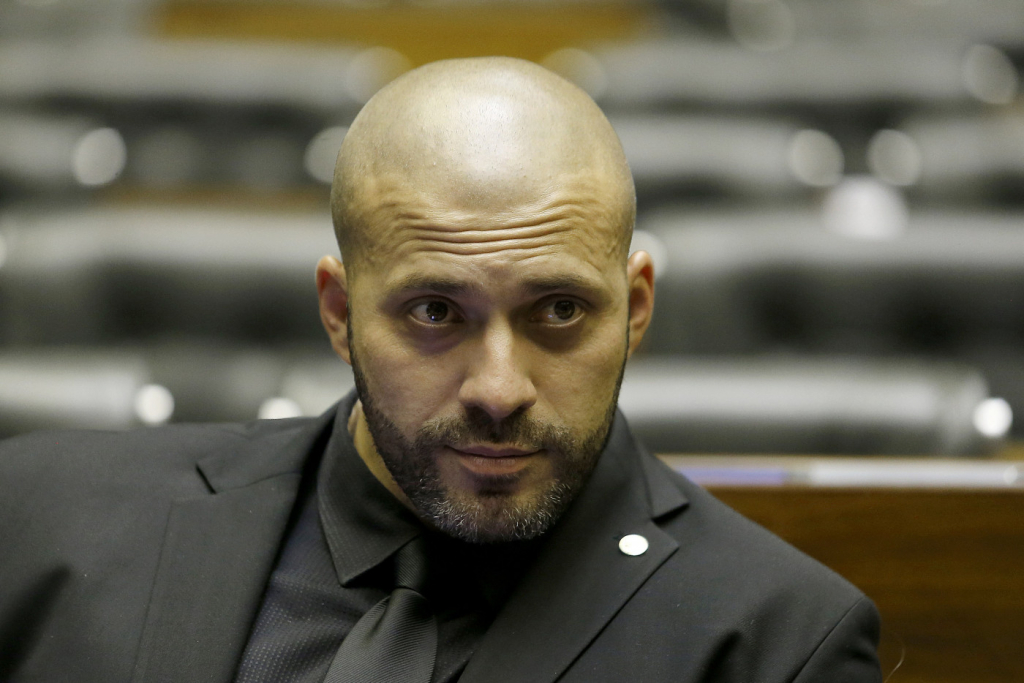 In testimony to the Federal Police, a deputy justified infringements of the electronic ankle bracelet; he was arrested in June this year for violating the use of the equipment.
DIDA SAMPAIO/ESTADÃO CONTENT
Deputy Daniel Silveira was arrested on February 16

the federal deputy Daniel Sivleira (PSL-RJ) say to Federal police (PF) that your dog gnawed the cable that carried his electronic anklet. The justification was one of those presented to the corporation on Thursday, 15, and refer to the 36 times the congressman violated rules for using the device. The information has been confirmed by Young pan with the deputy's team. In addition to the case of the dog, Silveira also presented other justifications, including that there was a power outage in the region where he lives, which made charging impossible, that the device ran out several times because he was sleeping – which would be an effect of medication – and that he forgot to carry the anklet during sessions of the Chamber. Silveira's statements were sent to Supreme Federal Court (STF) this Friday. The deputy was arrested by order of the minister Alexandre de Moraes, of the STF, for violation of the use of the equipment and for not having paid a bond of R$ 100,000 on June 24 of this year. The congressman is being investigated in the Court for a video in which he allegedly threatened members of the Supreme Court. The first arrest took place on February 16th.