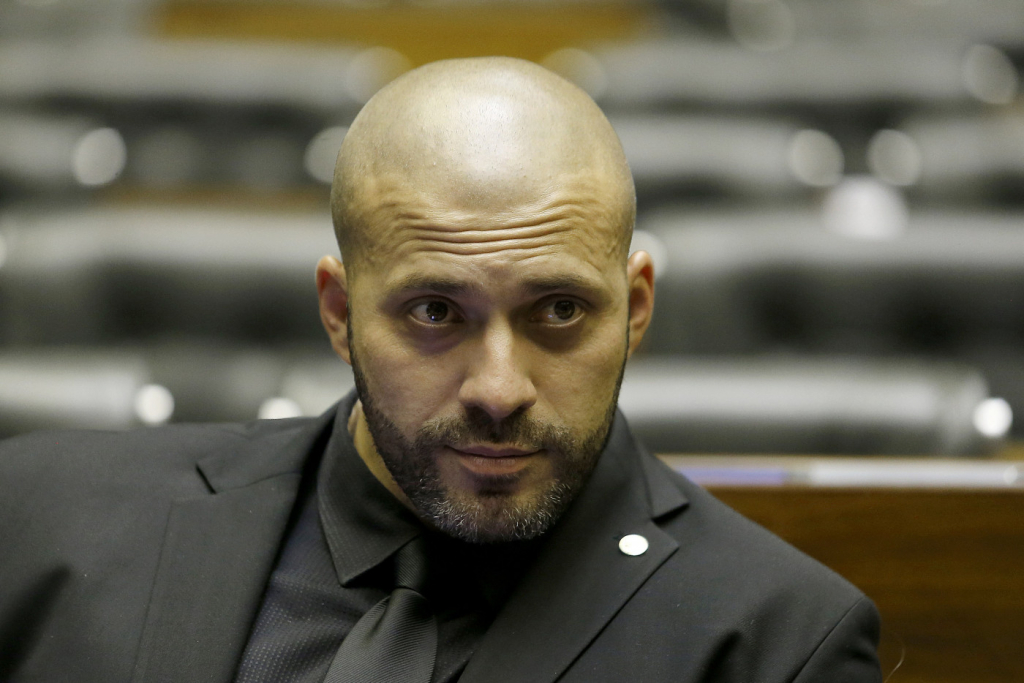 Statement was given in deposition to the Ethics Council this Tuesday, 18; 'Alexandre de Moraes and other magistrates of the Court are completely partial', said the deputy
DIDA SAMPAIO / ESTADÃO CONTENT
After the release of a video with attacks on the Court's ministers, Daniel Silveira was arrested by order of Alexandre de Moraes on February 17

In testimony to the Council of Ethics and Parliamentary Decorum of the Chamber of Deputies this Tuesday, 18, the federal deputy Daniel Silveira (PSL) analyzed that the ministers of the Federal Supreme Court (STF) they act in a way to put a "gag" on "freedom of expression". The deputy responds to the process, on behalf of deputy Fernando Rodolfo (PL), for breach of parliamentary decorum. Currently, he is accused by the Attorney General's Office (PGR) of verbally assaulting and threatening the STF ministers, of trying to prevent the free exercise of the Judiciary and of inciting animosity between the Armed Forces and the Court. The complaint originated from the investigation, which is under secret from Justice, which investigates the possible practice of anti-democratic acts.
"The word 'judge' is incomprehensible without the qualitative word 'impartial'. However, this is not happening to me. I see that Alexandre de Moraes and other ministers of the Court are completely partial, acting as victims, accusers and judges. Who are the ministers to silence society, put the fertilizer of fear and the social gag on freedom of expression? Freedom of expression is an inalienable, imprescriptible and unbreakable right in any country that lives a full democracy. Therefore, the situation makes me believe that we do not live in a democracy, "he said.
After the release of a video of attacks on the Court's ministers, Daniel Silveira was arrested by order of Alexandre de Moraes on February 17. According to the minister, the parliamentarian propagated the adoption of anti-democratic measures against the STF, defended the AI-5, the immediate replacement of ministers and instigated the violence of the population against the magistrates of the Court. "Today I can say that I would record the video again. At that moment, I may have gone overboard because of anger. So if I were to re-record it, I might revise the use of some terms and bad words. At the time, I said what my heart felt ", said the deputy. When asked if he imagined that the publication of the video would lead to his arrest, Silveira "swore by the heart of his daughter" that he never thought that this could happen. "I have seen many parliamentarians saying worse things and not being penalized. I never imagined that I would be arrested for speaking up and exercising my freedom of expression ", he concluded.