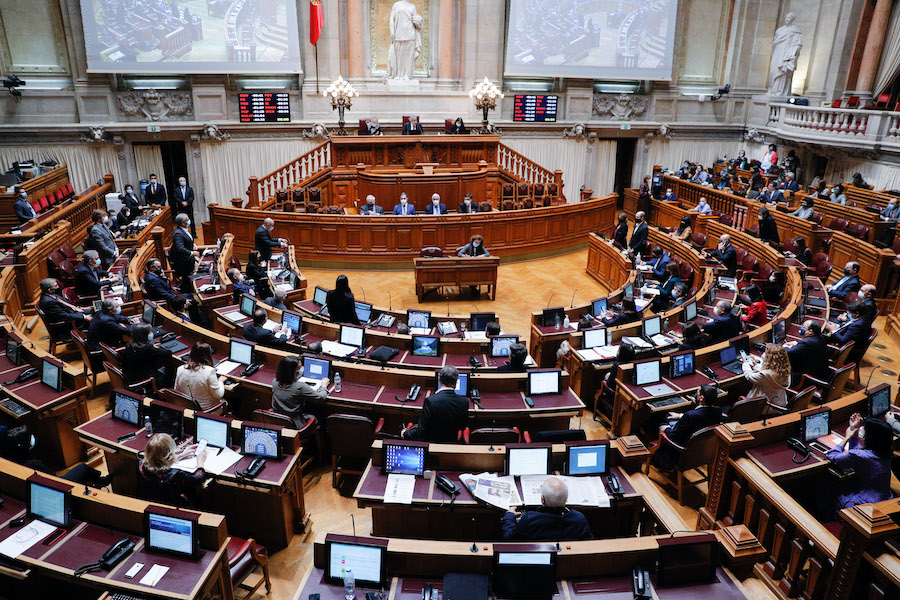 This Wednesday, a PSD deputy tested positive for covid-19. Three dozen people were considered risky contacts.
In the usual antigen tests carried out regularly in the Assembly of the Republic, a PSD deputy tested positive to covid-19. According to the Observer, they were identified 31 contacts at risk not Parliament.
The deputy was this Wednesday morning at a meeting of the parliamentary committee on Agriculture and in the afternoon met for a hearing to the Minister of the Sea in an online version.
The secretary general of Parliament sent an email to the heads of cabinet of all parliamentary groups and non-attached MPs to inform them of the situation. "The deputy has mild symptoms (body aches), having been in meetings, in the morning", read the letter to which the Expresso had access.
"All the necessary preventive measures were taken, under the terms of the AR Contingency Plan, in conjunction with the Medical and Nursing Office, having identified all those who had close contact with it in the last two days and the spaces in which they remained were disinfected. ", could still be read.
As for risky contacts, the protocol of the Directorate-General for Health (DGS) should now be followed, which should be followed by PCB witnesses to these people, who must remain in isolation.
On Wednesday morning, 84 antigen detection tests were performed, with a positive result. In the afternoon, 140 were held, according to the communication office of the Assembly of the Republic.

Liliana Malainho, ZAP //