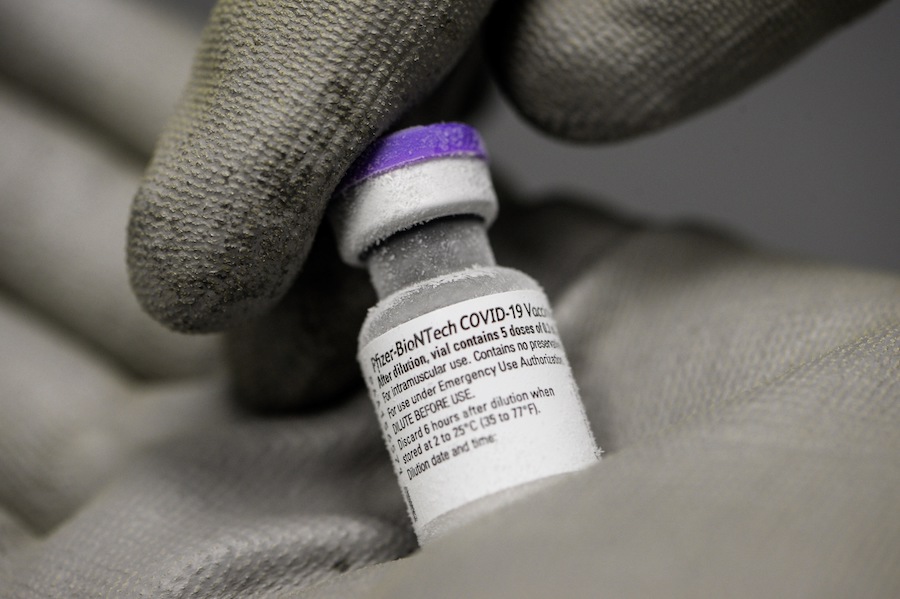 Infarmed ruled out the need to boost vaccination against covid-19 with an eventual third dose. Regarding young people between 12 and 15 years old, most specialists from task force agree to vaccinate only those who have diseases that pose a risk.
Infarmed and the General Directorate of Health (DGS) rule out the need for an eventual third dose of vaccine against covid-19, although they are evaluating the possibility of boosting the vaccination of more vulnerable people with one more dose.
"The information available to date does not allow us to conclude on the need, and timing, of boosting the vaccine, therefore, the vaccine scheme approved in the Marketing Authorization granted by the European Medicines Agency is expected", explained the authority of the drug in a statement.
In the note, Infarmed admits, however, that it is evaluating together with the DGS "technical-scientific data as they become available, namely with a view to weighing, in the Vaccination Plan against Covid-19, the possible need for additional doses to the approved regimen for some most vulnerable populations".
To "cause a possible third dose", as well as "the development of vaccines adapted to new variants", Portugal has "two contracts stipulated, whose volume of vaccines exceeds 14 million, with the BioNTech/Pfizer and Moderna laboratories".
For 2023, the country has contracted with the BioNTech/Pfizer consortium yet more than 10 million vaccines. "In addition to these volumes, more vaccines may still arrive in Portugal, under future contracts, with some of the vaccines still under evaluation" by the European regulator.
Young people with risk diseases
The Public advances, this Saturday, that the working group created to assess whether young people between 12 and 15 years old should be vaccinated concluded, unanimously, that only minors who present should be immunized. diseases that pose a risk for covid-19.
Still, this may not be the final position of the task force, writes the diary.
The experts, about a dozen pediatric health professionals, agreed that there is no benefit for young people between 12 and 15 to justify their inoculation, as the vaccine is mainly effective in protecting against serious and of death and these situations practically do not occur in young people in this age group.
In addition, they argue, there have been a few dozen cases in the United States and Europe of myocardium in adolescents and young adults about a month after taking the first dose, so you need to be alert.
In ethical terms, experts consider ethically unacceptable vaccinate children if there is even a low risk to protect adults.
The conclusion, however, was not so unanimous within the Technical Commission on Vaccination against Covid-19 (CTVC). Still, most argued that young people in this age group should only be vaccinated against covid-19 if they had comorbilidades risky for the disease.

Liliana Malainho, ZAP //