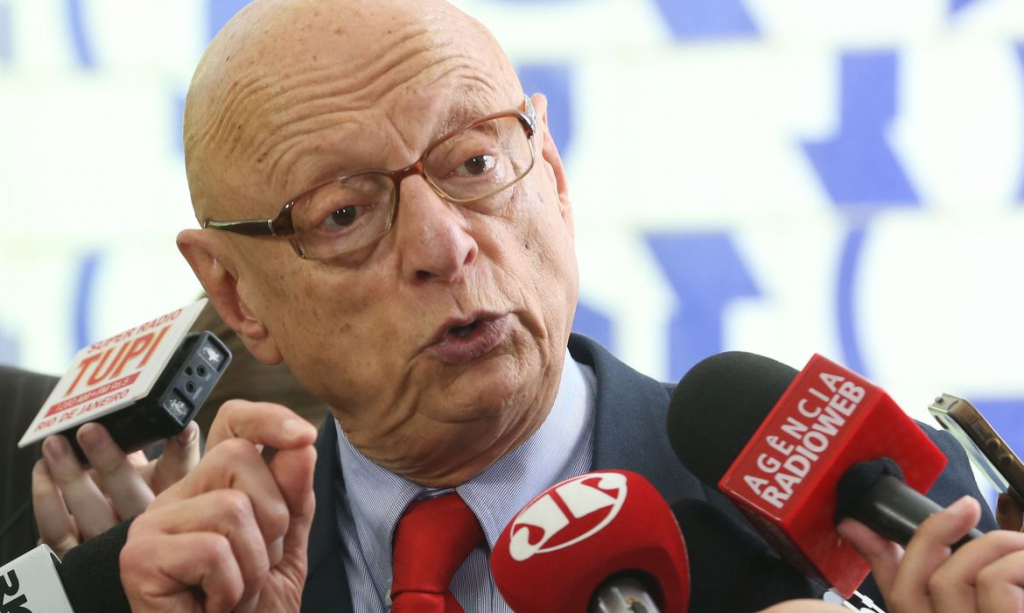 President of the Senate, Rodrigo Pacheco (DEM-MG), stated that he will answer a question of order from the PP congressman in a 'quick and timely' manner.
Photo: Antonio Cruz/Agência Brasil
Esperidião Amin had already submitted an urgent request for a hearing from the 'terribly evangelical' André Mendonça

In a move anticipated by Prime Time Zone, the senator Amin spirt (PP-SC) asked again, in the Senate session this Wednesday, 13, that the Committee on Constitution and Justice (CCJ) of the House mark the hearing of André Mendonça, appointed by the president Jair Bolsonaro to the Federal Supreme Court (STF). The speech by the PP congressman takes place on the same day that the choice of the "terribly evangelical" name completes three months in the senator's drawer. Davi Alcolumbre (DEM-AP), president of the collegiate responsible for prosecuting those chosen for higher courts.
Amin based his point of order on the Senate's bylaws, which requires that the analysis of proposals in progress at the CCJ must take place within a period of 20 days, extendable for an equal period, at the request of its president – in the case of Mendonça, this period has already been extrapolated. The PP senator also asked the president of the House, Rodrigo Pacheco (DEM-MG), that, if the hearing is not based on the committee, the nomination is taken directly to the plenary.
"I think it is an abuse of being able to hold a Commission presidency and simply transgress the bylaws. But I don't want to get to the consequence of that. It is to avoid this malaise that displeases the entire Brazilian nation and, in my view, offends the republican principle, that I make this vehement appeal to Your Excellency", said Amin. "I take this issue of order for a reasoned decision, given that Your Excellency bases the issue of order on provisions of the regiment, on republican principles, which deserves a quick and timely decision from this presidency. Even out of respect for Your Excellency, I want to say and reaffirm the commitment of this presidency to the republican principles", replied Pacheco. "I will have all the attention and dedication to your question of order. Have the absolute conviction that this presidency is seeking, in the best and fastest way possible, the solution of this impasse and this pending issue in relation to this nomination", continued the president of the Senate.