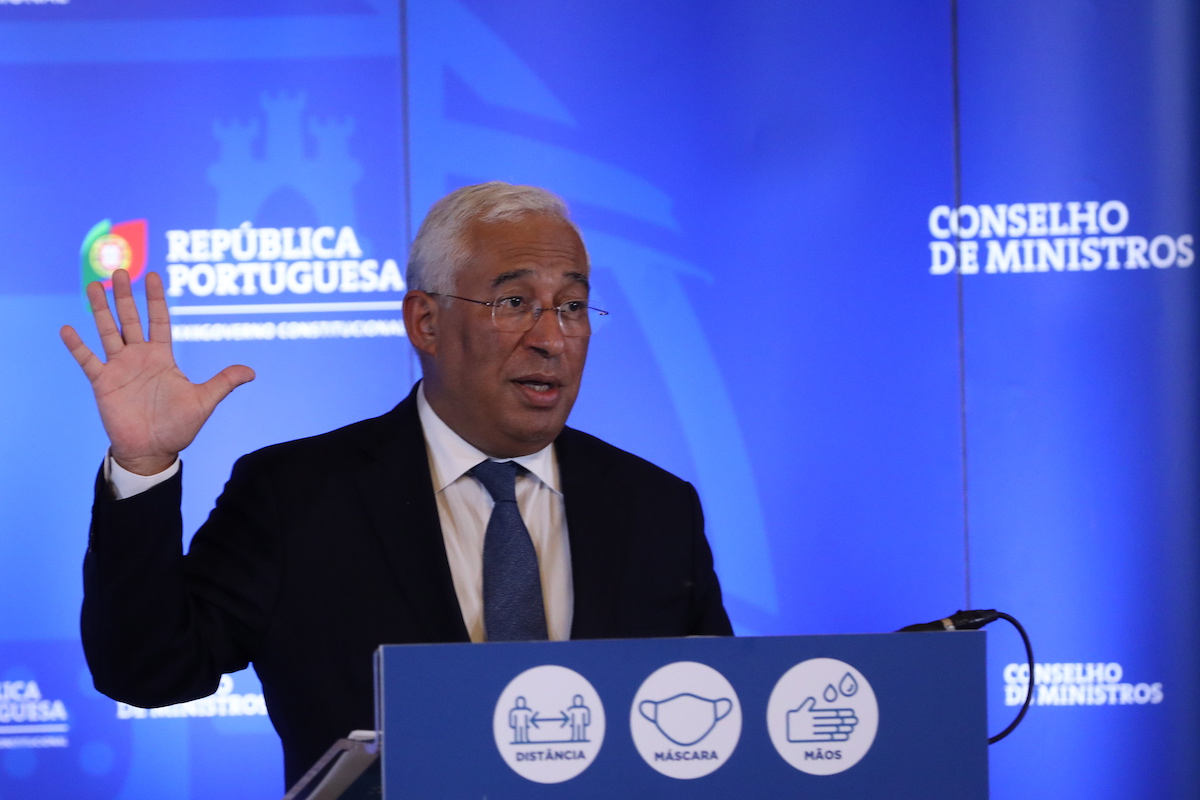 The prime minister announced, this Thursday, from the Ajuda National Palace, the new measures of decontamination decided by the Council of Ministers.
António Costa began by referring that, thanks to the restrictive measures of recent times, it is possible to verify that both the incidence rate and the transmission rate are declining. At the moment, the country has an average of 439.3 cases of infection per 100 thousand inhabitants and the transmissibility index stands at 1.01.
The prime minister explained that the management of the pandemic is now being done "as a result of vaccination fee" and that three phases were decided by the Government for the next time, whose rules will apply throughout the continental territory.
In the first phase, which enters into force this Sunday, there will no longer be time limits for circulation on public roads, that is, the curfew is over, and commerce, restaurants and cultural shows return to their normal hours, having to be all "closed at two in the morning".
Costa also highlighted that digital certificates will be used "intensive", requiring their presentation, or a negative test, in air and sea travel, in access to tourist establishments and local accommodation and in interior two restaurants (on weekends and holidays).
Sporting events can now have a public (under the rules that will be defined by the DGS), cultural shows can have 66% capacity; weddings and baptisms have a capacity of 50% and telecommuting goes from mandatory to recommended.
In this first phase, recalled the prime minister, bars and clubs will continue to be closed and parties, pilgrimages or other festivities are not allowed.
In the second phase, which will start in September, these measures are added to the end of mandatory mask use on the public way (having to be used only in the case of gatherings) and weddings and baptisms now have 75% of the capacity, as well as cultural shows.
At this point, public transport is no longer limited and it is no longer necessary to pre-book public services.
Finally, in the third phase, which is scheduled to take place in October, bars and clubs will be able to reopen, however, customers will have to present the digital certificate or a negative test. In the case of catering, there is no longer a limitation of people per group.