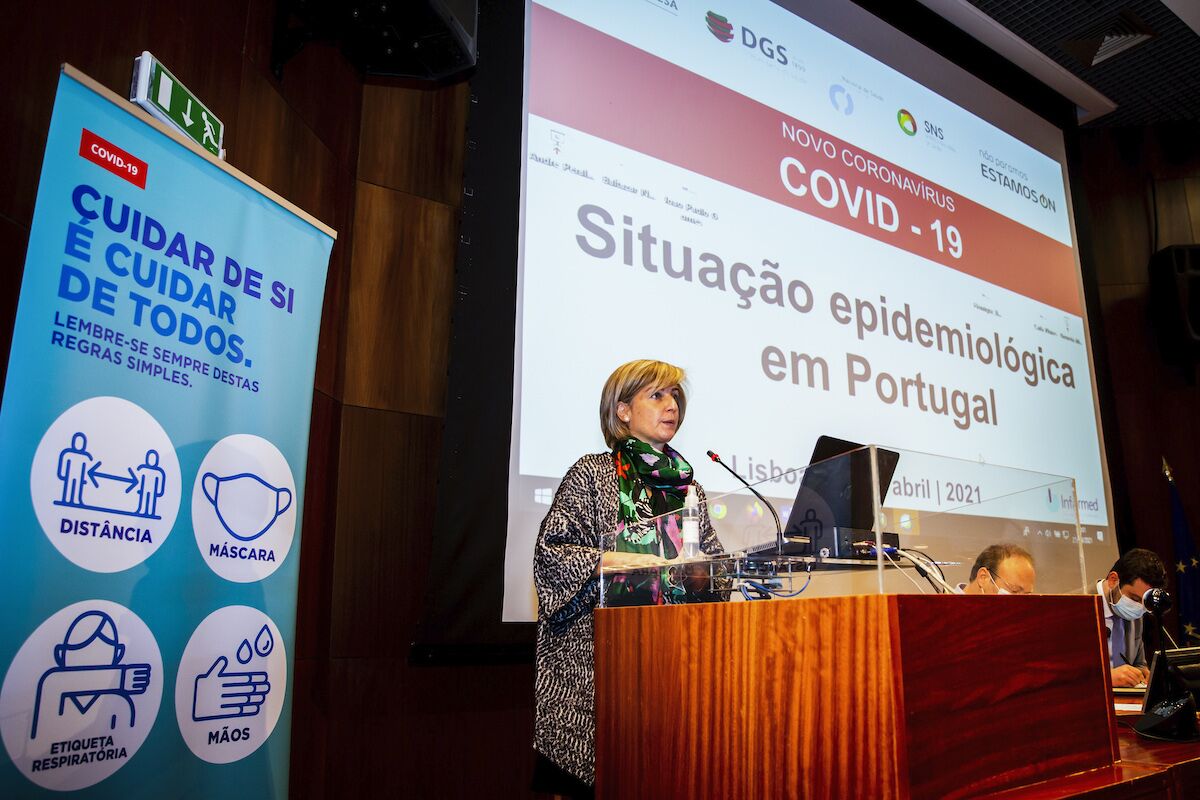 The specialists responsible for defining measures against the covid-19 pandemic will defend, this Thursday, at the Infarmed meeting, the end of all mandatory restrictions, considering that the time has come for "total liberation". But there are doubts about two sectors.
Expresso went to hear some of the experts who are going to participate in the Infarmed meeting this Thursday, September 16, to reassess the situation of the pandemic and decide the measures for the next time.
And it is clear that the experts interviewed consider that "the time has come to lift the majority of restrictions", as quoted by Expresso.
Thus, these experts understand that "masks, digital certificates, space capacity, hand hygiene and all restrictions imposed on the Portuguese against covid should no longer be mandatory from the end of the month.", highlights the weekly.
"No need to maintain mandatory measures wherever it may be", consider these experts, who argue that what is important is "to re-educate the population for the self-assessment of risk, leaving behavior to the discretion of each one".
At this time, the experts heard by Expresso, who "prefer not to be identified", as the newspaper emphasizes, only have doubts about the teaching and to public transport.
"From the point of view of the protection of public health, we do not need to maintain the control measures as before, however, ending all restrictions could lead the population to stop feeling safe and there is no need for that to happen", points out one of the specialists consulted by the weekly.
Vaccination leaves Portugal in "unique situation in the world"
"Thanks to the vaccination, we have a unique situation in the world, which probably no other country will be able to have – we only have 11% of children under 12 who are not eligible for vaccination; Israel, for example, has 22% and adherence to the vaccine was massive, as opposed to what happens in most countries – and there are reasons for us to see a collective victory", refers another expert to Expresso.
Despite this position, some specialists admit that "more conservative positions" may arise at the Infarmed meeting, "from the outset of the Directorate-General of Health, but everyone needs to understand that Portugal is in ideal condition to make a return to normality", they conclude.
António Costa had said, in June, that Portugal would achieve "total liberation" from the pandemic when it reached the target of 85% of Portuguese with complete vaccination, a goal that is close to being achieved.
A few days ago, the prime minister pointed out that we were "a few weeks away from bringing this pandemic under control".

ZAP //