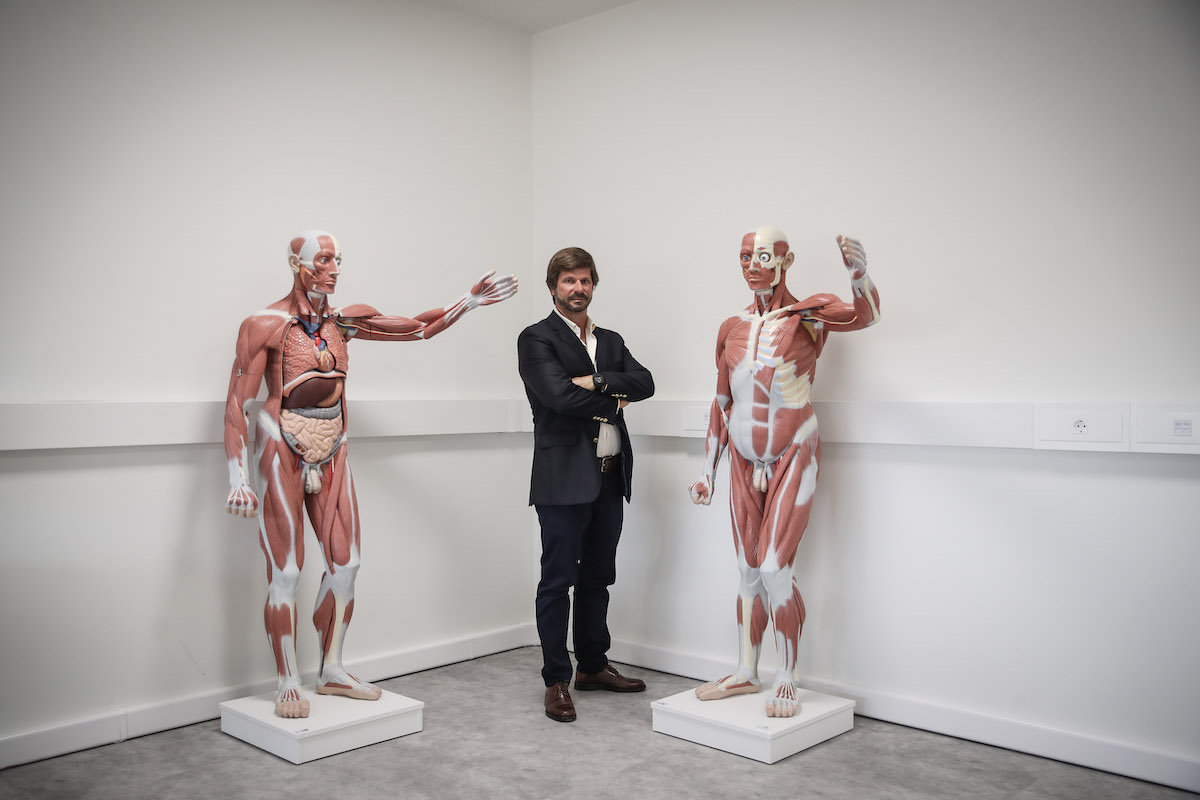 Monthly tuition fee will be 1,625 euros, which will have to be paid over the six years of the course. The training can go, after the total calculations, to 97,500 euros, plus other fees and emoluments.
A first private medical school is inaugurated today by the Catholic University of Portugal (UCP) in a ceremony attended by, among other figures, the President of the Republic and the Prime Minister. The inauguration of the new Faculty, on the UCP 'campus' in Sintra, was scheduled for Monday, but has been delayed due to the death of former President of the Republic Jorge Sampaio.
The Catholic University becomes the first private higher education institution in Portugal to teach a course in Medicine, which was approved by the Agency for Assessment and Accreditation of Higher Education (A3ES) last year, almost two years later of the initial order in October 2018.
With only 50 vacancies for the first school year and more than 600 students who expressed an interest in applying, the selection process included, in addition to secondary school grades and exams, a competency test and eight mini-interviews to assess the vocation of young people.
"We want to have people who want to be doctors, but in all their Skills, from academic, scientific, communicative, empathy with patients and integrity. All the characteristics that the doctor needs to have, that's what we want to recruit", justified the director António Medina de Almeida.
In the end, the application grades of the first 50 students of the integrated masters ranged from 19.3 and 17.4 values, an average that is not far from the 18.3 values ​​of the University of Beira Interior in 2020 and the lowest admission average in the first application phase of that year.
To graduate from the Catholic, future doctors will have to pay 1,625 euros monthly throughout the six years of the course. In total, they are 97.500 euros plus other fees and charges.
In the same interview, António Medina de Almeida acknowledged that this is an expensive course, but he pointed out that the calculations have already been done and the cost of training a doctor over six years exceeds 100,000 euros.
Still, it justified the value with the costs associated with human Resources, at specific costs of Medicine courses and associated with other equipments to the different laboratories of the faculty, or the anatomy room prepared to receive bodies that will then be studied by the students.
The director of the Faculty also highlighted that the new course stands out of the existing offer in public institutions of higher education, referring as an example that students start to learn from the first year professional techniques and that Católica will also bet on another type of non-academic skills, namely the Communication, through simulated consultations also from the beginning of the course.

LUSA //