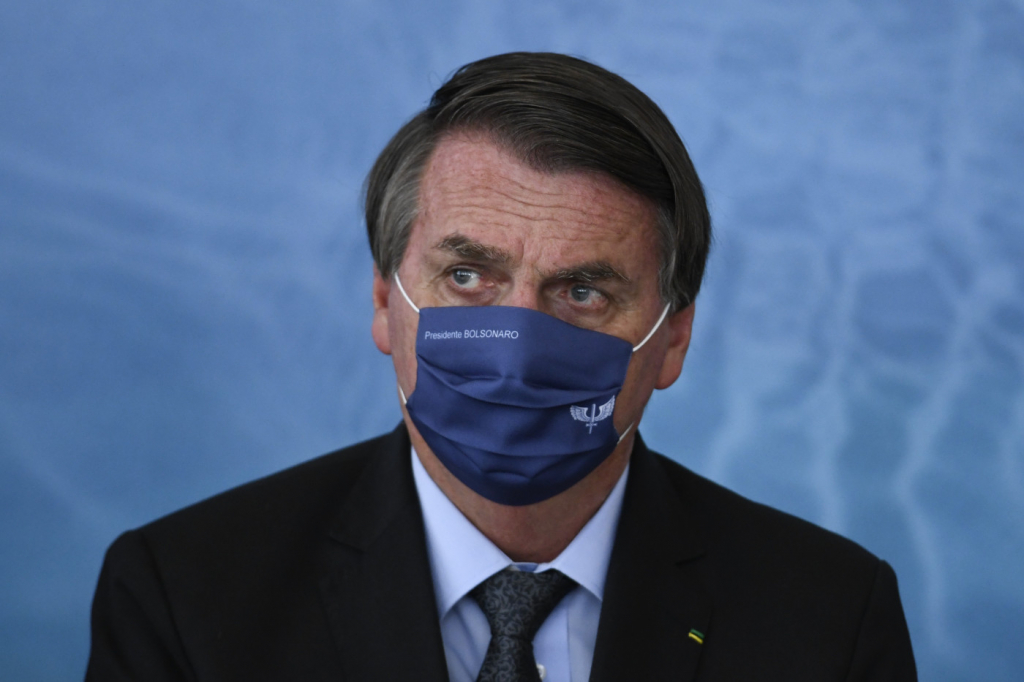 Eduardo, Flavio's brother, said that Jair Bolsonaro was worried about not being able to participate in the motociata in Manaus, scheduled for the weekend
MATEUS BONOMI/AGIF – PHOTOGRAPHY AGENCY/ESTADÃO CONTENT -03/22/2021
President Jair Bolsonaro was transferred to São Paulo on the night of Wednesday, 14, after spending the day at the Hospital das Forças Armadas, in Brasília, performing tests

the senator Flavio Bolsonaro, son of Jair Bolsonaro, tweeted that the father should not need to undergo surgery. "President @jairbolsonaro evolved for the better, woke up in a good mood and, if this continues, he won't need to undergo surgery! Thank you all for your prayers!" Also this morning, the Congressman Eduardo Bolsonaro, also Jair's son, posted a video on Telegram talking about the president's health. "I'm seeing a lot of mismatched information. Yesterday I had the opportunity to be with the president and what I understood is that there is a fold or adhesion in the intestine that food can no longer pass through. So this ended up clogged and there was accumulation of fluid, which went to the stomach. The president felt a lot of pain because of this and, at dawn, he went to the hospital. A liter of liquid was removed, it relieved the pain, yesterday he complained of mild pain. With this condition, there is a possibility of surgery. But there are hopes that this fold, this adherence, will come apart naturally", said Eduardo.
According to him, doctors are still evaluating the need for surgery. Eduardo thanked the health professionals of the Armed Forces Hospital and stated that the president's physician, Dr. Antônio Luiz de Vasconcellos Macedo, praised the procedures performed at the unit. "The president was fine, like that, a little beat up, talking low. There's even a photo posted on his profiles, with some equipment attached to the body to measure vital signs, which is normal in a hospital. He was worried about going to Manaus on Friday, to be present on the motorcycle. But with his presence, unfortunately it will no longer be possible. And you're worried about his personal issues, he doesn't stop working, workaholic. It's still going to take a while."
Eduardo Bolsonaro added that he is not at the hospital, so he has no updates on the president's health status. "There are people who don't need emergency surgery anymore. I'm happy if they really were true, but you have to know if you don't need an emergency or surgery, if your bowels are working again. Carlos, Michelle… Other people close to us are in the hospital and we are waiting for any news from them", he concluded. President Jair Bolsonaro was transferred to São Paulo on the night of Wednesday, 14, after spending the day at the Hospital das Forças Armadas, in Brasília, performing tests. For days he has complained of abdominal discomfort and excessive hiccups.