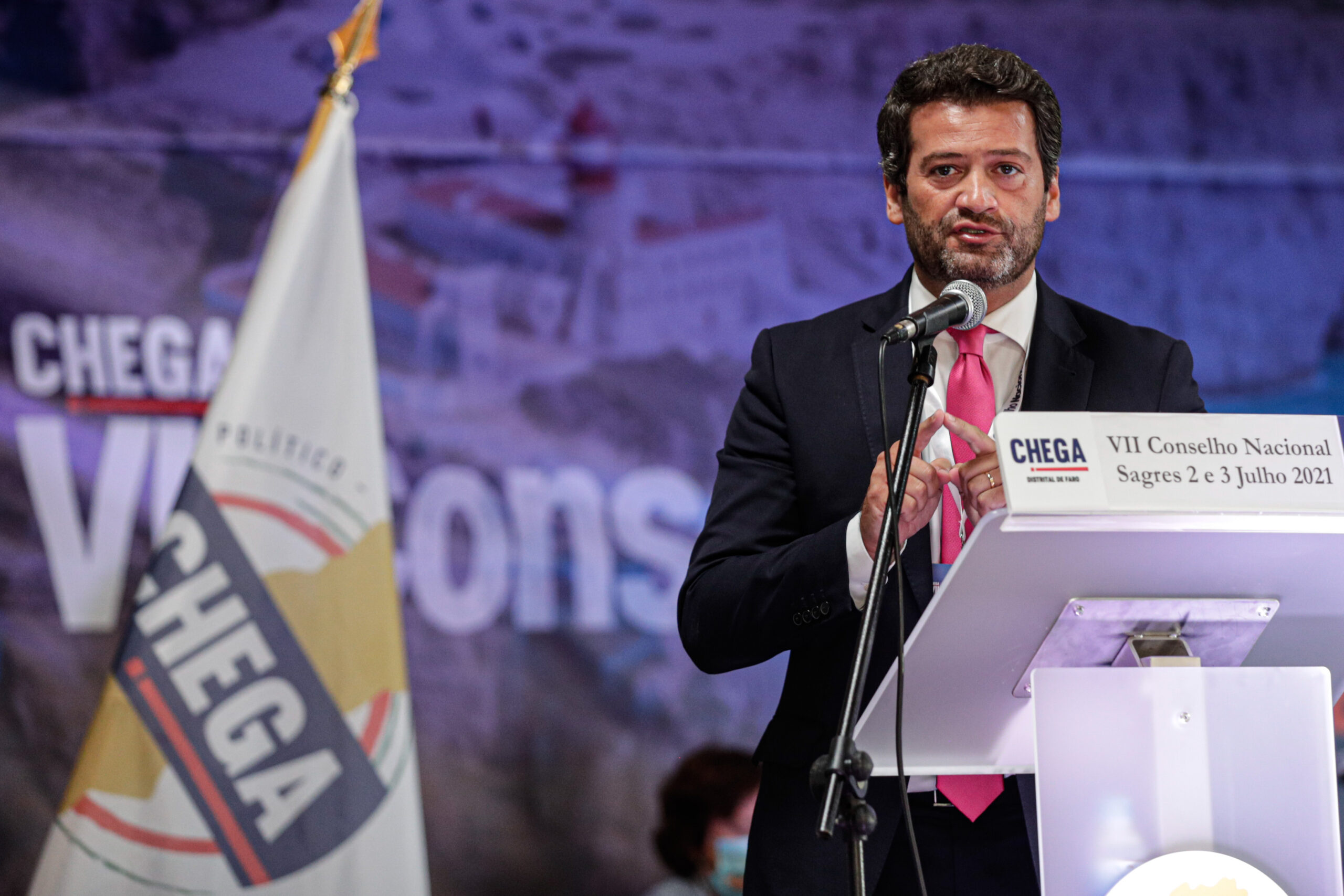 The inclusion of life imprisonment and an ethno-racial register in the party's program were unanimously accepted by the National Council of Chega.
The National Council of Chega was approved by a majority, with no votes against and with one abstention, writes the Observer. The document was generally approved, and additions and replacements of some points are now being discussed.
Among the amendments, André Ventura suggested the inclusion of a life sentence in the party's program, which was unanimously approved.
The leader of Chega also suggested including the idea of ​​creating an ethnic-racial register, a register that seeks to understand "problems of subsidy dependence", with information of "criminal or behavioral nature".
On Friday night, André Ventura defended the creation of an ethnic-racial registry to identify the problems of some minorities in Portugal, with a view to trying to solve them, rejecting it as racism.
"The party must defend not only the identification of communities dependent subsidy, where are they located, what is the prevalence of subsidy dependence, what is the level of subsidy dependence, because in fact it is all of us who are paying for it, as it should have a kind of register or ethnic or racial identification", he stated.
In an intervention at the start of the VII National Council of Chega, which ends today in Sagres, Algarve, André Ventura argued that it will never be possible to solve any problem "without first identifying" what the problem is and what the prevalence of criminal behavior is.
"This ethnic racial register that I think we should defend and which would be unique within the European Union should not scare us away, because we know we are not racist", he said, stressing that it is about "solving" a problem.
"I understand that in Portugal we have a serious problem of subsidy dependence in some communities, and that we should not be afraid to ask the State to identify them", he stressed, adding that he does not defend the "attack" on minorities.