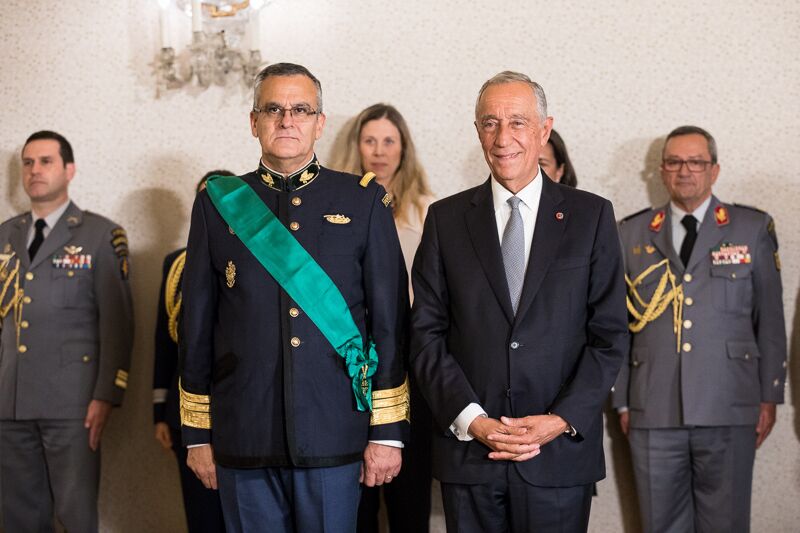 The Diário de Notícias advances, this Thursday, that the general who leads SIRESP presented his resignation, having invoked "personal reasons".
According to the Diário de Notícias, the Minister of Internal Administration, Eduardo Cabrita, has already received the resignation request from the General Manuel Couto, who was appointed just over a year ago to lead SIRESP.
The newspaper found that "personal reasons" were invoked by the SIRESP leader for his resignation and that the same should happen at the end of this month. The online newspaper Observador tried to confirm this information with the guardianship, but without success, "for now".
The news of this resignation comes a day after the CEO of Altice Portugal, Alexandre Fonseca, said, in an interview with the agency Lusa and DN, that he did not have "any kind of contact on the part of SIRESP" about the continuity of the contract, for that it seems that the emergency network "It will end on June 30th".
"From what depends on Altice, it seems to me that SIRESP will end on June 30, 2021 [último dia do contrato]", As there is no" de facto on the table a perspective of continuity, of contractual negotiations ", considered the president of Altice, a company that ensures the maintenance of this communications system.
According to the Diário de Notícias, this will be one of the reasons so that Manuel Couto had decided to resign. When he took office a year ago, the general alerted to this situation and, in March, he did it again, through a memorandum.
The statements by the president of Altice Portugal set off alarms between mayors and firefighters, who want the government to maintain the emergency network.
It should be recalled that the Portuguese State purchased for seven million euros the share of private operators, Altice and Motorola, in SIRESP, taking 100%, in a transfer that took place in December 2019. Since that time the State has a contract with Altice and Motorola to provide the service until June 2021.
After the 2017 fires, when system failures were made public, several changes were made to SIRESP, with the network now being equipped with another 451 satellite antennas and 18 units of electrical redundancy.
On Tuesday, in the parliamentary committee on Constitutional Affairs, Eduardo Cabrita said that "a profound reform that involves the integration in a single entity of all that are databases, communication systems of the Ministry of Internal Affairs" – such as the "National internal security network, SIRESP, 112".

ZAP //