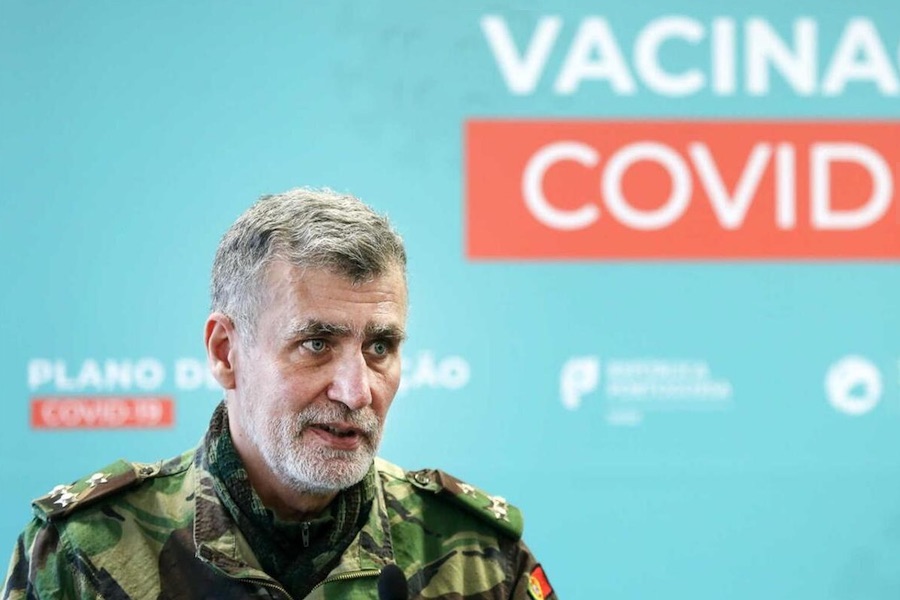 In an interview in Primeira Jornal, on SIC, the coordinator of the task force, Vice Admiral Gouveia e Melo, said that he believes that "we will be fully protected or… strongly protected" in mid-September.
"At the time, we thought that group immunity was achieved with 70% of the first inoculation and 50% of the second inoculation", he began by saying Gouveia and Melo from the previous estimate that group immunity would be achieved in August.
"We, between August 8th and 15th, will reach this goal" and "we will reach 85% of first inoculations in September – second or third week – and we will also reach 70% of second inoculations by then", explained the coordinator of the task force.
At that time, "I think we will be fully protected or…strongly protected" against the delta variant, suggested Gouveia and Melo. We are "in a race against time", he added, referring to the need to speed up vaccination.
Portugal will accelerate the pace of vaccination due to the rapid spread of the Delta variant of SARS COV-2, predicting it will be possible vaccinate around 850,000 users per week, told Lusa the coordinator of the task force, this Saturday.
"We are in a war against the virus and we are going to do as much as we can to advance the vaccination process, taking it to the limit," Vice Admiral Gouveia e Melo said in statements to the Lusa agency
The Task Force Coordinator explained that maximum vaccine stocks will be used to increase the pace of vaccination.
"We are at a rate of 100,000 a day, but we are still going to increase this rate and we are going to deplete all our vaccine stocks, eventually reducing some security in terms of reserves, but to advance the vaccination process," he explained.
People between 18 and 29 years old will start being vaccinated against covid-19 this Sunday, in descending order of age.
The call for this age group is made through central scheduling, with users receiving an SMS message or a phone call from the health services, but self-scheduling will gradually become available up to 18 years of age.
Following phase 2 of the vaccination plan and a greater number of vaccines received by Portugal, the self-scheduling portal went into operation on April 23 for people aged 65 and over and, since then, has been available for lane bookings aged 50, 40 and 30 years.
"Usually we try to make people wait as little as possible, but in these two weeks we will have to exchange a little quality in the process for the pace of vaccination", said the person responsible for vaccination in Portugal in an interview in Primeiro Jornal, on SIC.
Still, he hopes that the queues at vaccination centers are not generalized, even if the waiting time is longer than an hour.
Gouveia e Melo admitted that the vaccines haven't come "at the pace we wanted" and that all those arriving from now on must be quickly managed.

Daniel Costa, ZAP //