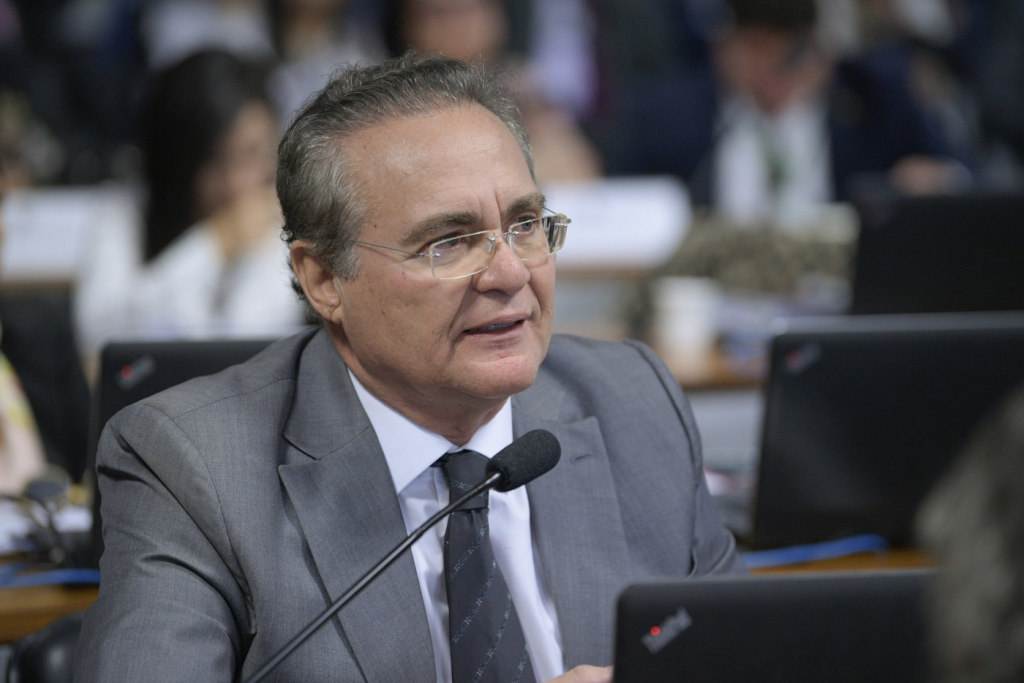 Investigation can already be installed in the Senate; this Thursday, 15, the president of the House the regimental rite
Pedro França / Senate Agency
Next step is to set the date of the first collegiate meeting, when the members will elect the president and the rapporteur.

A CPI to Covid-19 in the Senate is ready to be installed. This Thursday, the 15th, the President of the House, Rodrigo Pacheco at the beginning of the session, he read the names of the eleven sitting members and the seven alternate members of the commission, fulfilling the last regimental rite before installation. The next step is to set the date for the first collegiate meeting, when the members will elect the president, the vice president and the rapporteur. The meeting must be in person.
Rodrigo Pacheco said that he is discussing the matter with the Secretary-General of the Bureau to define other details of the CPI's functioning, such as the format of the meetings and subsequent hearings. Pacheco said that he will consult the components of the commission and soon announce the first dates. "Very soon we will inform the entire Federal Senate of the format and form of installation of the Parliamentary Committee of Inquiry. Whereas, next week, we have a holiday on Wednesday. Congress sessions on Monday and Tuesday, some date possibilities that I would like to share with the members of the CPI to check the convenience of everyone. "
The articulations by the command and the rapporteurship are advancing, but still without definition. For the presidency, the governors, who will be a minority, seek a name considered neutral. The senator Omar Aziz (PSD) is the most rated. In addition, Planalto wants to prevent the rapporteur from being the senator Renan Calheiros (MDB), who is a staunch critic of the government Bolsonaro. An alternative would be Eduardo Braga, also from the MDB, which because it is the largest party in the Senate, should stay with the rapporteur.
Author of the request for the creation of the CPI, the senator Randolfe Rodrigues, from the Network, is in a hurry to install. "If President Rodrigo Pacheco understands that it has to be soon, I understand it too. If, along with him, the president, who will preside over the installation session, which is Otto Alencar, also came to Brasilia. So, I understand that the session will be next Thursday. " The first CPI meeting will be chaired by the senator Otto Alencar (PSD), for being the oldest member. In the following meetings, a work plan must be defined, to be defined by the rapporteur, with schedules and deadlines for the work. In principle, the CPI has an estimated duration of 90 days, which can be extended at the end of the period.
* With information from reporter Levy Guimarães