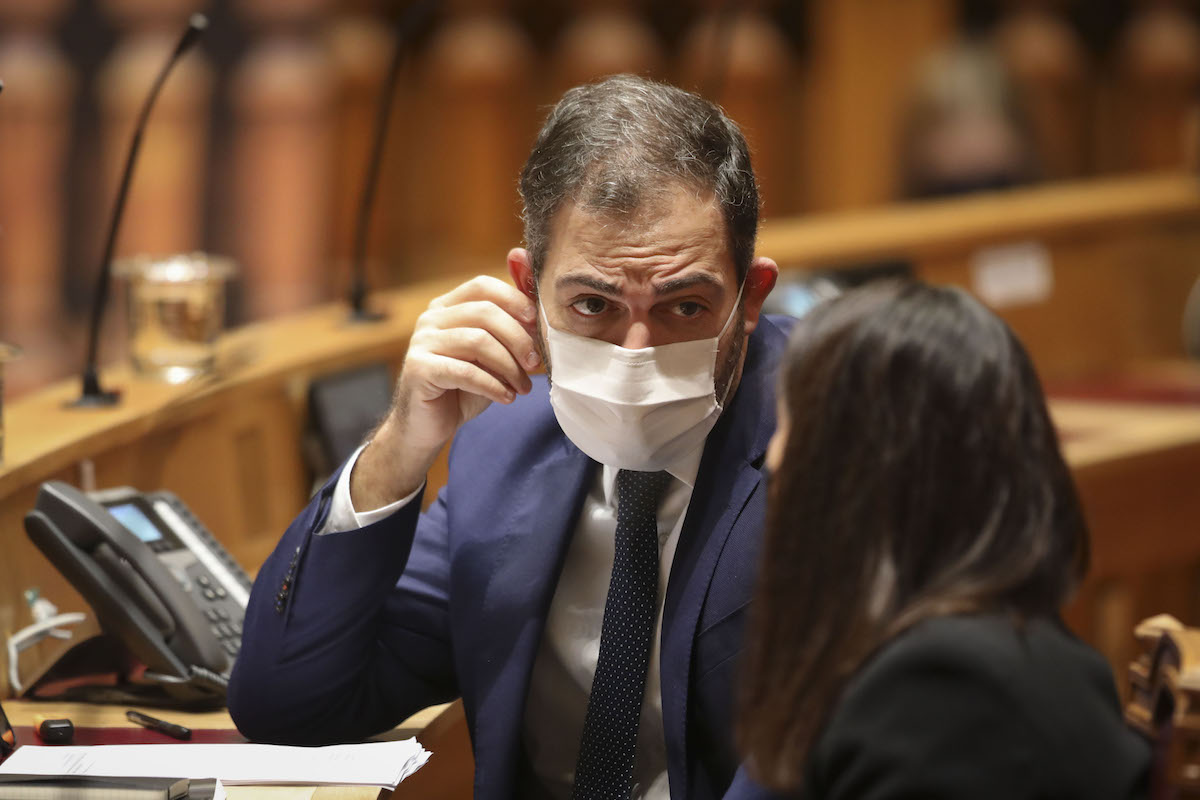 The parties want guarantees of execution of the OE2021 measures and the Government is ready to give them. For António Costa's Executive, there are conditions to start negotiating the State Budget for 2022.
"Looking at the degree of execution, we believe that we will comply and that we have all the trust conditions to start the meetings for OE2022″, said this Tuesday the Secretary of State for Parliamentary Affairs, Duarte Cordeiro, at the end of meetings with the parties that made this year's OE viable.
Cláudia Joaquim, Secretary of State for the Budget, said that, in the first semester, primary expenditure increased 4.4%, there were 2,100 million euros in direct support to companies and about 300 million in support for families and workers who lost income or who, being unemployed, had their unemployment benefit extended, explains Público.
For the responsible, these measures have been "essential in promotion and maintenance of jobs", and allowed contributory revenue to have grown 4.4%, revealing the "resilience of the labor market, also due to support for employment".
In statements to journalists, the parties showed some signs of dissatisfaction, despite recognizing advances.
Inês Sousa Real, spokesperson for the PAN, referred that, "despite the advances, it is still too short for what was left in the Budget". "The PAN can only go to a dialogue table in the OE2022 with the guarantee of full execution of the measures that are included in the OE."
I o PEV left the meeting with a "moderate optimism" and assuming that if this year's execution is good, the "willingness" to negotiate OE2022 will be "facilitated".
José Luís Ferreira said that he hoped to see at least half of the measures that the party agreed with the executive to be implemented, but in the end there will be 40% executed and 60% in progress. Still, he maintains "hope that the rest will be executed by the end of the year".
The PCP was the only party to close in cups. Official source declined to make statements about the meeting to the Observer.
The Left Block was left out because the meetings were focused on the balance of execution for the first quarter, but the Government pledged to hold a meeting on the 2022 document in July, to which the BE has also summoned.
The hope of António Costa's government is that Tuesday's balance sheet has left the parties willing to negotiate the next State Budget.
On the same day, the President of the Republic, Marcelo Rebelo de Sousa, insisted on the need for the document to be approved so as not to disturb the execution of the Recovery and Resilience Plan (PRR).

Liliana Malainho, ZAP //