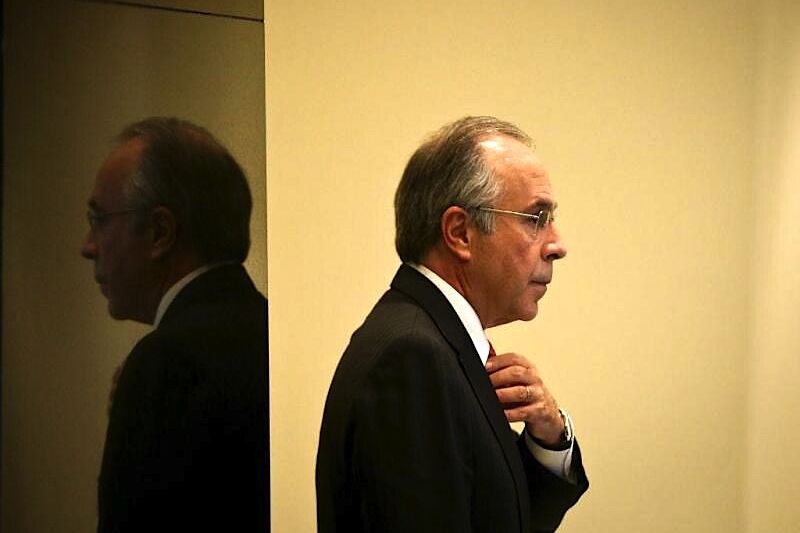 In his weekly commentary on SIC's Jornal da Noite, Luís Marques Mendes referred to the controversy surrounding the Minister of Internal Affairs, Eduardo Cabrita, commented on the arrest of Joe Berardo and took stock of the evolution of the pandemic in Portugal and Europe.
In a week in which the matter of fatally being run over by the minister's car was heavily scrutinized, Luís Marques Mendes emphasizes that the accident is not a "political responsibility", but rather a "serious social insensitivity".
Recalling some recent controversies, the commentator considers that Cabrita is already in a "difficult" situation for a long time, and "for months" the government official has not had "the political conditions to exercise that function", considering him "a minister under pressure", who will "drag painfully from now on", even defending that António Costa should push him away.
Asked if António Costa does not have the courage to act, Marques Mendes replied "there are days".
In the opinion of Marques Mendes, the Minister of Internal Administration did not do what he should have done, when not having the "decency" after the accident "having a public word, of regret, solidarity and availability" with the family of the man who died.
"It's not the accident's fault. But there's a lot to blame for what happened next. It was very ugly what he did and very ugly what he did not. One person died, a widowed woman and two young minors were left without a father", he stressed.
Regarding a possible reshuffle in the Government, the former PSD leader says he thinks that "António Costa will carry out a reshuffle", which should be "before the municipal elections", since the Executive is in serious condition. "degradation".
Marques Mendes spoke of a "virtual remodeling" that is already taking place, referring to the statements made by Augusto Santos Silva to Expresso, who in an interview said he hoped to return to teaching activity by 2026.
With regard to the detention of Joe Berardo, businessman nominated for 13 crimes, the commentator emphasizes that this is only surprising for being "late".
"Late, but thankfully [que aconteceu]," he commented, pointing a finger at "Joe Berardo's normally execrable rhetorical behavior".
About to pandemic, Marques Mendes stated "that there is a huge confusion", referring to the communication made by the Government, which is now "a disaster".
The commentator gave examples of the divergences in the communication, including the recent isolation of the prime minister even though he had full vaccination, the controversy surrounding Jansen's one-shot vaccine, the duty to collect, which some say is "an imposition" and others a "recommendation", and still the issue of the covid certificate and Infarmed meetings – "The last one was more than a month ago".
Marques Mendes also presented several tables that show that the number of new cases is increasing, with Portugal being the 2nd worst country in the EU.

Ana Isabel Moura, ZAP //