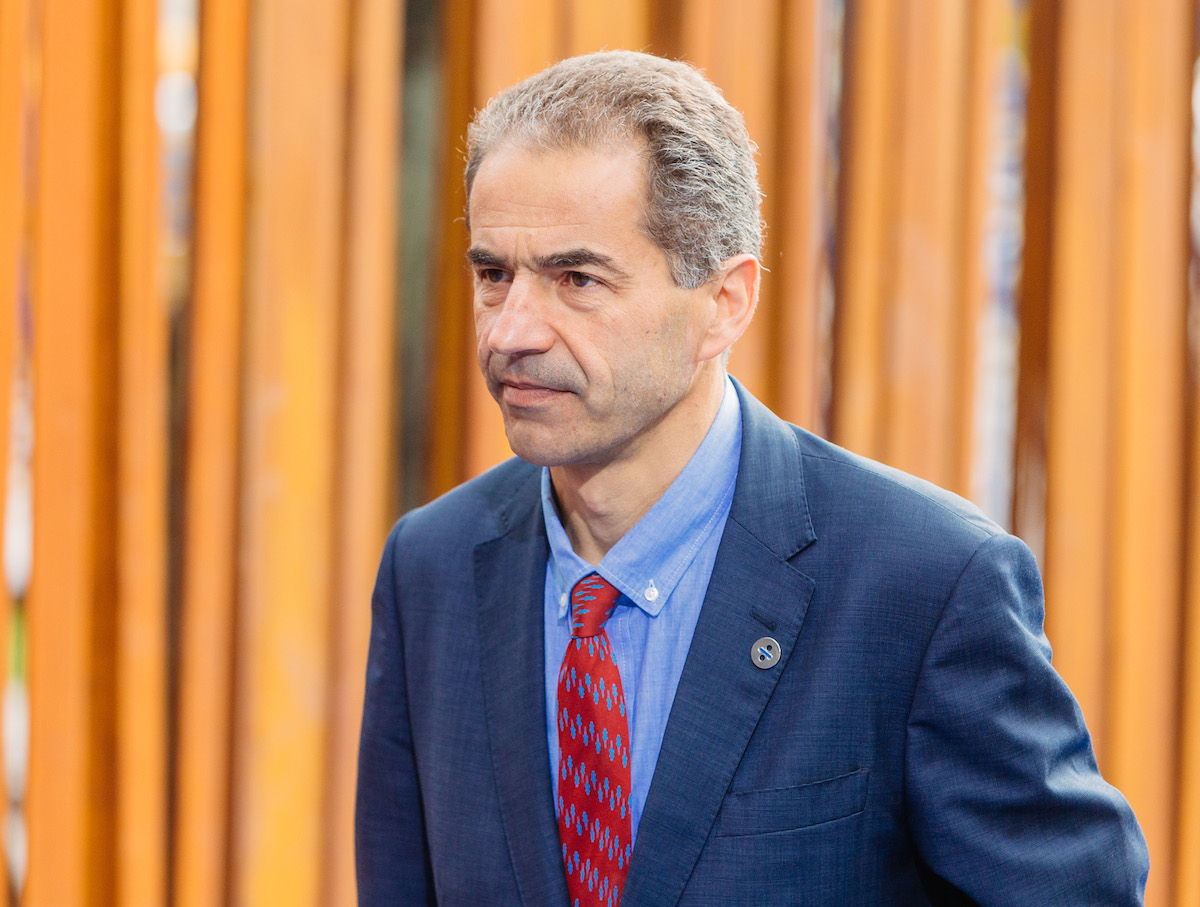 The minister of Science, Technology and Higher Education, Manuel Heitor, expressed this Monday the expectation that Europe can halve the impact of early cancer deaths by the end of this decade.
"The goal is to mobilize cancer centers so that, by the end of this decade, in 2030, we can guarantee that 75% of patients diagnosed with cancer have a long-term survival of at least 10 years, and that means reducing early deaths. by about 50% for cancer ", said the minister at the European Research Summit in the Area of ​​Cancer 2021, under the Portuguese Presidency of the Council of the European Union (EU).
In the speech given at the initiative organized by the Porto Comprehensive Cancer Center (P.CCC), a consortium between the Portuguese Institute of Oncology of Porto and i3S – Institute for Research and Innovation in Health at the University of Porto, the government official appealed to a "collective action" at European level for "a comprehensive approach to transnational cancer research" and defended the valorization of infrastructures in this scientific area.
This can only be done if we strengthen the European networks of cancer centers through three basic types of research infrastructures: transnational research infrastructures, infrastructures for clinical research and trials and, finally, infrastructures in research of results ", he noted.
With an alert to the existence of a dozen EU member states without a fully integrated network of cancer centers, Manuel Heitor he stressed the critical aspect of the development of these networks, insofar as he considered transnational research as "a critical bridge between basic research and clinical research".
"And this can be achieved in countries and regions with well-developed health systems, but our goal is to make this possible across Europe and all regions, leaving no one behind," he said, valuing the Porto Declaration on Research do Cancro presented this Monday at the summit and setting ambitious goals for improving research and results in the oncology area.
Following the same line of reasoning, the European Commissioner for Innovation, Research, Culture, Education and Youth, Mariya gabriel, stressed the need for a "combination of efforts" for a more effective response to the challenges in the area of ​​cancer and noted the impact that Covid-19 had on scientific research in this pathology.
"We are aware that Covid-19 has weakened cancer research and networks. We now have to recover them, "said the head of the European Commission, continuing:" The goal of the cancer mission is to have more than three million lives saved by 2030, with people living longer and better ".