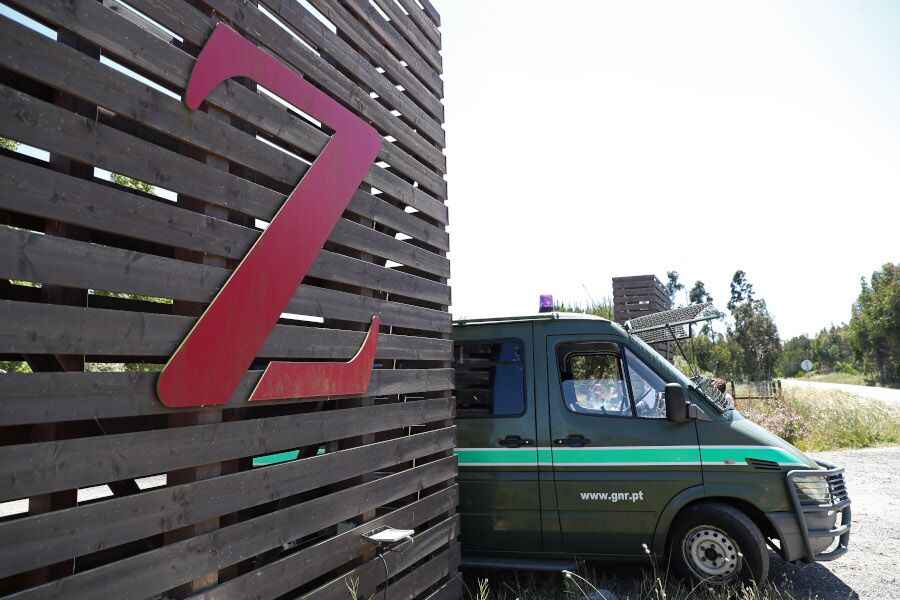 The Government revoked the order regarding the temporary requisition of the Zmar project, in Odemira, where people in prophylactic isolation were housed in the context of the high number of cases of covid-19 in the municipality, according to a diploma published today.
The revocation takes effect on Thursday, according to the dispatch signed by the prime minister, António Costa, and by the Minister of Internal Administration, Eduardo Cabrita, and published today in the Diário da República supplement.
At the end of April, the executive decreed a sanitary fence in the parishes of São Teotónio and Almograve, as well as "the temporary requisition, for reasons of urgency and public and national interest, of all the properties and the rights inherent to them that make up the 'ZMar Eco Experience' development".
The measure was justified with the "situation of particular gravity" that the municipality of Alentejo recorded, at the time, with "a cumulative incidence over 14 days of more than 560 cases per 100 thousand inhabitants", especially among temporary workers in the agricultural sector.
The prime minister, António Costa, also justified the request for the project, much contested by residents and the insolvent masses, with the need to "immediately allow the prophylactic isolation of people who are considered positive, people who are at risk and also some population that lives in situations of inadmissible housing unsanitary conditions, with overcrowding of housing".
At the time, the prime minister revealed that the government intended to "break this overcrowding", as it was "a huge risk to public health, in addition to a blatant violation of human rights".
"The use of the ZMar Eco Experience project allowed the organization of a large-scale relocation operation, proving to be a determining factor in mitigating the spread of the virus in those parishes, resulting in a reduction in the number of infections and infections, which came to facilitate the lifting of the sanitary fence, 11 days later", reads the dispatch published today.
At the end of May, the Government signed an agreement for the temporary lease of 34 accommodation units in the development, to be used if the pandemic situation in the municipality justifies it.
In a statement, the Ministries of Economy and Internal Administration explained that the protocol signed with the insolvent estate defined a payment of 100 euros per day for the temporary lease of each housing unit until June 30, with the possibility of extension.
The conditions applied from the first day of ZMar's temporary requisition, decreed on April 29, and the resulting payments are made to the surrounding mass.
"The signing of the aforementioned protocol provides a legal framework for the use of the development to respond to housing needs in the context of the pandemic situation. In these terms, it is unnecessary to maintain the exceptional figure of the temporary requisition, for reasons of urgency and public and national interest.