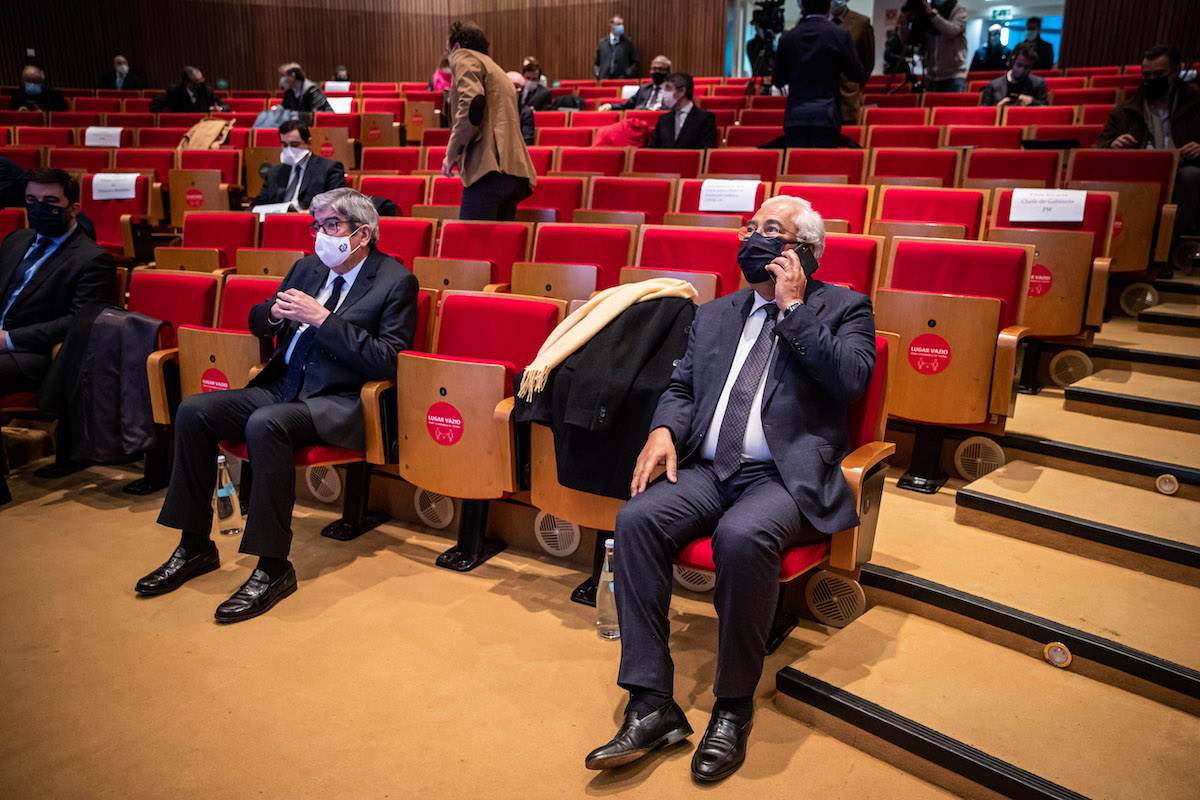 The meetings on the evolution of the epidemiological situation of covid-19 in Portugal, bringing together politicians and specialists, will be resumed this Thursday at Infarmed, in Lisbon, the source told the Lusa agency.
The Thursday meeting, scheduled for 15:00, according to the same source, will take place in "blended" format, it is expected that, as happened on July 9, the head of state, Marcelo Rebelo de Sousa, the president of the Assembly of the Republic, Ferro Rodrigues, and the prime minister, António Costa, will be at Infarmed's headquarters.
As usual, the Minister of Health, Marta Temido, and a large part of the specialists will be present and, this time, the different parties with parliamentary seats will be able to send an element to the meeting. The rest will follow the work by videoconference.
Last week, the Minister of State and Presidency, Mariana Vieira da Silva, said that at this new meeting of Infarmed, the new level of the process of deconfinement will be discussed, at a time when Portugal is close to having 85% of the population vaccinated against covid-19.
"The Government's intention is to hold a new Infarmed meeting to debate this new level and the measures that should be approved", declared the Minister of the Presidency.
Despite not having provided details on what will happen when Portugal reaches this level of 85% of the vaccinated population, Mariana Vieira da Silva warned that, even so, the country, from October, will have to continue to live with some " mandatory measures" and with recommendations from the General Directorate of Health.
In the last week, the number of infected and hospitalized has been downloading in Portugal. According to today's data, the national incidence rate of infections with SARS-CoV-2 in the last 14 days in Portugal dropped from 240 to 208.3 cases per 100,000 inhabitants and the transmission rate dropped to 0.85.
According to the joint epidemiological bulletin of the General Directorate of Health and the National Institute of Health Doctor Ricardo Jorge, the incidence rate (average of new cases per 100,000 inhabitants in the last 14 days) is national lowered from 240.7 cases, on Friday, to 208.3. In mainland Portugal, the incidence rate dropped from 247.9 to 214.
The Rt – which estimates the number of secondary cases of infection resulting from a person carrying the virus – is currently in 0.85 nationally and 0.87 in mainland Portugal. On Friday it was at 0.87 across the territory.
The Rt data and the incidence of new cases per 100,000 inhabitants within 14 days – indicators that make up the risk matrix for monitoring the pandemic – are updated by the health authorities on Monday, Wednesday and Friday .
The risk level in the covid-19 pandemic monitoring matrix is ​​fixed at 480 cases per 100,000 population at 14 days.

LUSA //