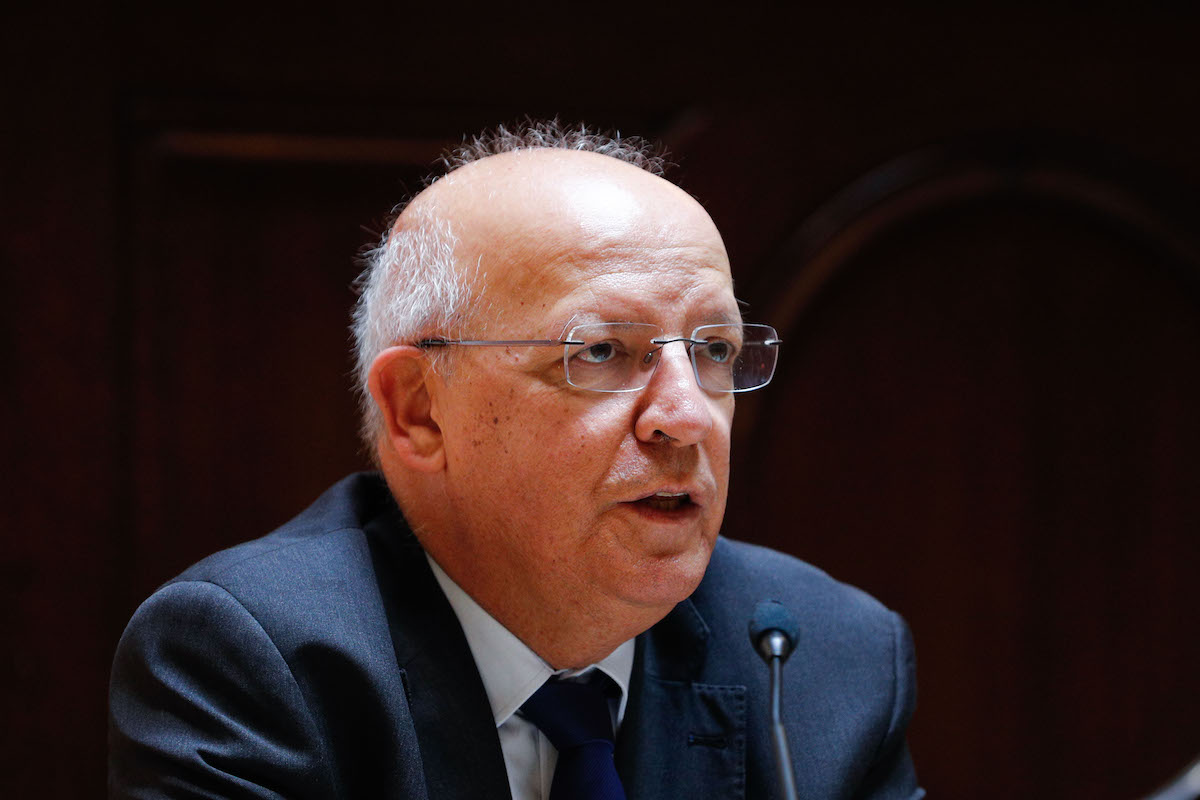 The Minister of Foreign Affairs, Augusto Santos Silva, said that the Government will grant entry visas to Portugal for the mother and sister of an Afghan who started a hunger strike on Monday, in Porto.
In an interview with SIC Notícias, Santos Silva said that he contacted Nasir Ahmad |, telling him the Portuguese Government will do everything in its power to reunite their families who have been stranded in Afghanistan.
"I telephoned him and explained to him what the response of the Portuguese Government was. […] The Portuguese Government's answer is yes. In everything that depends on us… […] The granting of authorization – a visa – for the entry of these people into Portugal. This visa is guaranteed. It will be awarded to these people already in Portuguese territory", he said.
The government official also referred that the conditions for reception and integration will be ensured while the regrouping does not take place.
"We will also seek to support these people in the process that implies their departure from Afghanistan, a departure that does not depend neither exclusively nor predominantly on the Portuguese Government", he indicated.
According to Santos Silva, Nasir Ahmad "understood well" what the Government can and is doing.
"There is no reason for him to lead a hunger strike against the Portuguese Government, when the Portuguese Government and the Portuguese in general are on his side in his more than legitimate attempt to bring his immediate family to the safety of our country" , stressed.
Remember that on Monday, the Afghan refugee Nasir Ahmad, who has been living in Porto since 2016, started a hunger strike, until he received an answer from the Portuguese Government about the coming of his mother and sister to Portugal.
Speaking to Lusa, the young man said that he has been seeking to bring his family to Portugal, under a family reunification visa granted under an exceptional regime.
In the interview, the Minister of Foreign Affairs stated that Portugal's objective is to define security strategies, to avoid a repetition of the 2015 crisis.
Asked about the possibility of Portugal coming to recognize the Taliban as the new authorities in Afghanistan, Santos Silva says the priority is to ensure that it is possible. "continue to support Afghan citizens".
So far, Portugal has already received 61 Afghan refugees, but this number is expected to increase in the coming days. "We are increasing our capacity as needed", replied Santos Silva, avoiding mentioning a specific number.
Later this week, there may be more answers about the future. In addition to European leaders, next week's sessions include representatives from the European Commission, Europol and EASO, the European asylum agency, recalls Público.