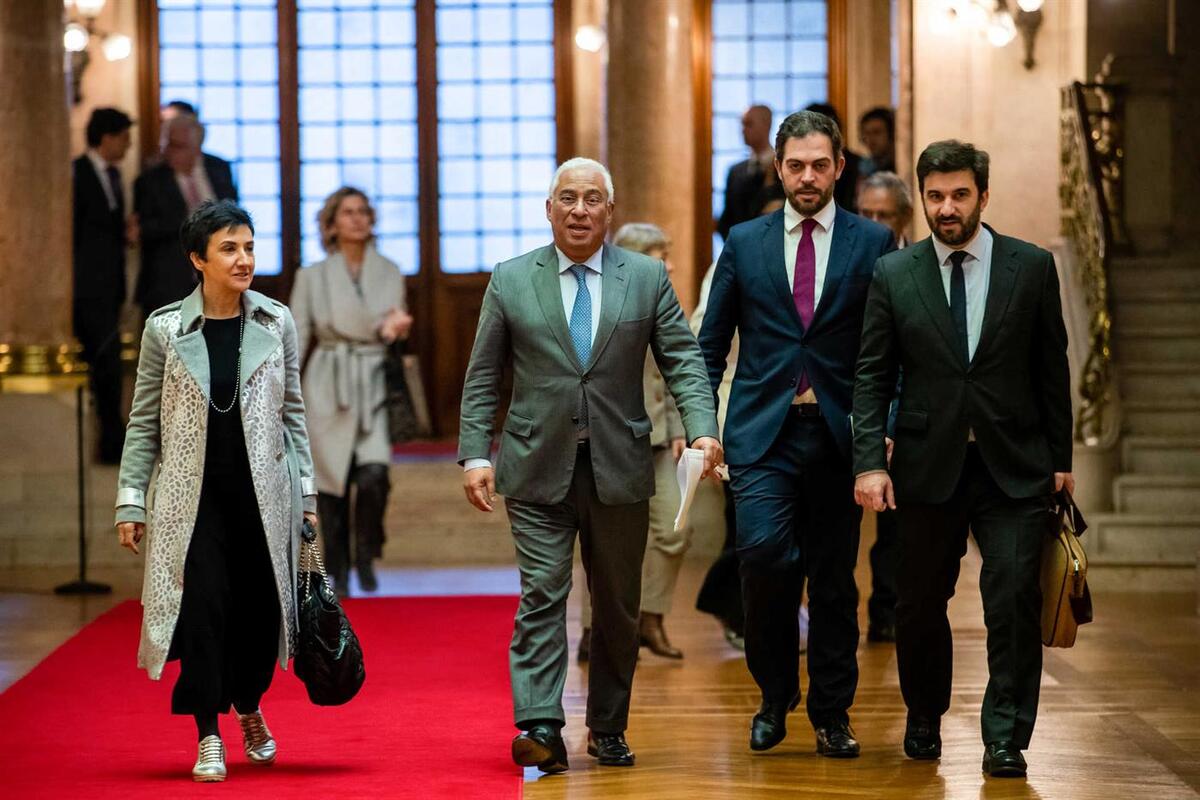 The Secretary of State for Parliamentary Affairs assured that the Government will continue to seek stability on the left, considering that "the right has no solutions" neither for the present nor for the future.
"It is in the dialogue with the parties with which we approved the latest budgets that we will find answers and solutions to this crisis, pursuing a recovery that will take time and that needs stability", he said. Duarte Cordeiro, at the opening of the PS parliamentary days.
The formulation allows also include the BE, a party that voted against the last Budget, but abstained before and has already been included in the 2022 negotiations.
At the opening of the PS parliamentary days, which take place in Caminha until Friday, Duarte Cordeiro again pointed batteries to the right, as the PS assistant secretary general had done before, José Luís Carneiro.
"Today in Portugal it is clear that the right has no solutions for our present or for our future. The right was stuck with its responses to the crisis of the past, despite the consequences for our country. And worse: it has allowed an agenda to grow that bets on division, on the confrontation between the Portuguese and on xenophobia", he criticized.
For that reason, he added, "will be on the left" that the Government will seek "to ensure the stability and good policies that the country needs to continue this fight against the pandemic, recover the country and guarantee the future".
Duarte Cordeiro also highlighted differences between what was the management of the health crisis caused by the covid-19 pandemic with a PS government and what could have been with a right-wing executive.
"Without the option for an economic recovery strategy, without increasing income and employment levels, without strengthening social protection and without investment in the National Health Service (SNS), the crisis we are experiencing would have had even more consequences harmful and violent to our life in the community", he considered, stressing that, in the previous crisis, an unemployment rate of 17% was reached and currently stands at 7%.
"And, contrary to what is predicted by the right, public services have responded", he defended.
Before, the president of the Federation of Viana do Castelo and the Caminha City Council, Miguel Alves, did not express such a benevolent view of the left, challenging the PS to be the "critical conscience" of the Government because "no one else has the conditions for the to be".
"On the left we have desistance or intransigence – I hope that the pragmatism that is normally associated with the institutionalism of the PCP allows for some stability – on the right, we have indigence or desertion," he said.