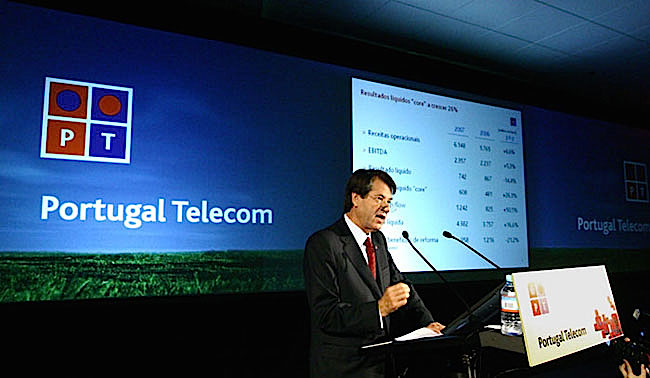 The former leader of PT, Henrique Granadeiro, today justified having received eight million euros from ES Enterprises, a company of the Espírito Santo Group (GES), without the existence of a contract based on "trust" with Ricardo Salgado.
Heard as a witness in the third session of the trial at the Criminal Court of Lisbon of the separate process of Operation Marquis, in which the former president of GES is responsible for three crimes of breach of trust, due to transfers of more than 10 million euros in this scope, the former chairman of the telecommunications operator recalled that he met for the first time Ricardo Salgado in 1975.
"The basis of contracts of any nature is the trust between the parties", said Henrique Granadeiro, when questioned by the Public Ministry (MP) about the payment of eight million euros (9.8 million Swiss francs) by ES Enterprises on October 12, 2011 and why it was only in January 2012 a contract was drawn up, adding to the attorney Vítor Pinto that "the majority of the contracts he makes are not written".
In response, the prosecutor noted that "I wouldn't even have access to a contract worth millions." At issue was, according to the witness – who was accused in the Marquis Operation process until he was dismissed by the investigating judge Ivo Rosa -, the sale of 30% of society agricultural Margar for around 14 million euros
"[Os oito milhões de euros] it was a sign of payment principle, because the contract was only signed in January. The deal was conceived in euros", explained the manager, adding that he had received a portion of the four million euros in January 2012 and the last two million in November of that year.
Regarding the reasons for the longer period of time between the second and third installment of this deal, Henrique Granadeiro considered that "it is not that far in a deal of this size and with these purposes" and admitted that there was no promissory contract in this operation.
As for the transfer of about four million euros (3,967,611.00 euros, originally 4.9 million Swiss francs) in November 2011 from an account at Pictet bank to another Lombard Odier bank account held by the company in 'Offshore' Begolino, which was controlled by the former president of BES, Henrique Granadeiro, justified this operation with the purchase of a house, but acknowledged that "not yet" had formalized this in a contract.
"From the moment we entered Operation Marquis I had no direct contact with Ricardo Salgado and I didn't touch anything patrimonial", explained the former PT leader, noting that this transfer was for a total of five million Swiss francs.
Regarding this aspect, the chairman of the panel of judges, Francisco Henriques asked Henrique Granadeiro several times about the reasons for this real estate investment of four million euros when what he wanted with the sale of 30% of Margar was to obtain greater liquidity.
"What is the basis for selling a large stake in your agricultural company and then going to buy a house and invest in real estate? In terms of management, this decision does not make much sense to me and I would like you to explain the motivation behind this decision", aimed at Francisco Henriques, stressing: "If it generated income, what is the motivation that leads you to sell part of something that does it give you income to invest in an area that has nothing to do with your business?"
"In light of what we know today, we have to put things in their time. It is in this context this sale of 30% of Margar. I was essentially looking for a partner to set up a business with greater profitability," noted Granadeiro, who added: "The motivation is to apply the liquidity that I had and that would either be made in corporate bonds – inadvisable at that time -, gold or real estate, as most investors did".
Also heard this morning was former BES administrator Amílcar Morais Pires, who stressed that he had never had any "responsibility above BES" and stressed that he was only aware of the existence of ES Enterprises.
"I knew the name, but I was never a manager nor did I know how it worked. Espírito Santo was the brand and it was very valuable, but it had many companies. I didn't participate in the management of that company, nor in any act. And I don't even know who the administrators were," he said.
Confronted by the MP if he received payments from that company, the lawyer of the former administrator intervened and advised the client not to answer for a matter of self-incrimination, since he is accused in the process of the GES universe.
Ricardo Salgado's trial continues this afternoon with the hearings of Helder Bataglia, Francisco Fino and José Maria Ricciardi.