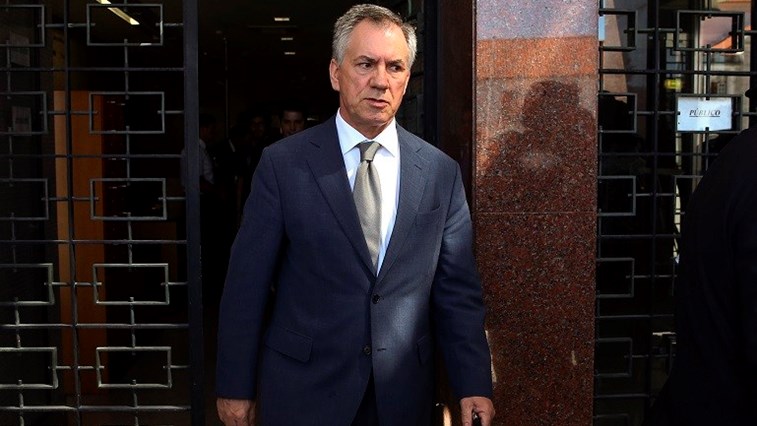 Armando Vara was released this Monday. The former minister was halfway through his five-year sentence for three crimes of influence peddling in the Hidden Face case.
Armando Vara, former socialist minister and former administrator of Caixa Geral de Depósitos (CGD), was released this Monday from the Évora Prison, after serving a sentence of two years and nine months in prison.
Vara had been sentenced to five years in prison under the Hidden Face case. The Superior Council of Magistracy released today a statement from the Court of Execution of Penalties of Évora to justify the release with a forgiveness of the rest of the sentence.
The communiqué, cited by the Observer, states that Amando Vara "was released today under Law no. covid-19 disease), which remains in force".
The former government official "gathered the legal requirements for pardoning the sentence", so the measure was accepted by the Public Ministry (MP). The court's decision included the fact that Vara had served half of the sentence and that the former minister had not been convicted of any crime considered "unforgivable".
In the same communiqué, it is clarified that the crime of influence peddling is not included in the general exception provided for in paragraph 2 of article 1 of the Penalty Pardon Law, nor in the exceptions of the various paragraphs of paragraph 6 of the article 2 of the same diploma. According to RTP, this means that the crime for which he was convicted is not provided for in the set of exceptions to the penalty pardon regime.
The presiding judge of the Judicial Court of the District of Évora adds that the crimes of influence peddling were committed between 2006 and 2009, when the Court "did not hold political office, nor does it result from the condemnatory judgment that the crimes committed by him were committed in the exercise of high public office functions or because of them".
Armando Vara had been in prison since January 16, 2019, serving a five-year sentence for committing three crimes of influence peddling.

ZAP //