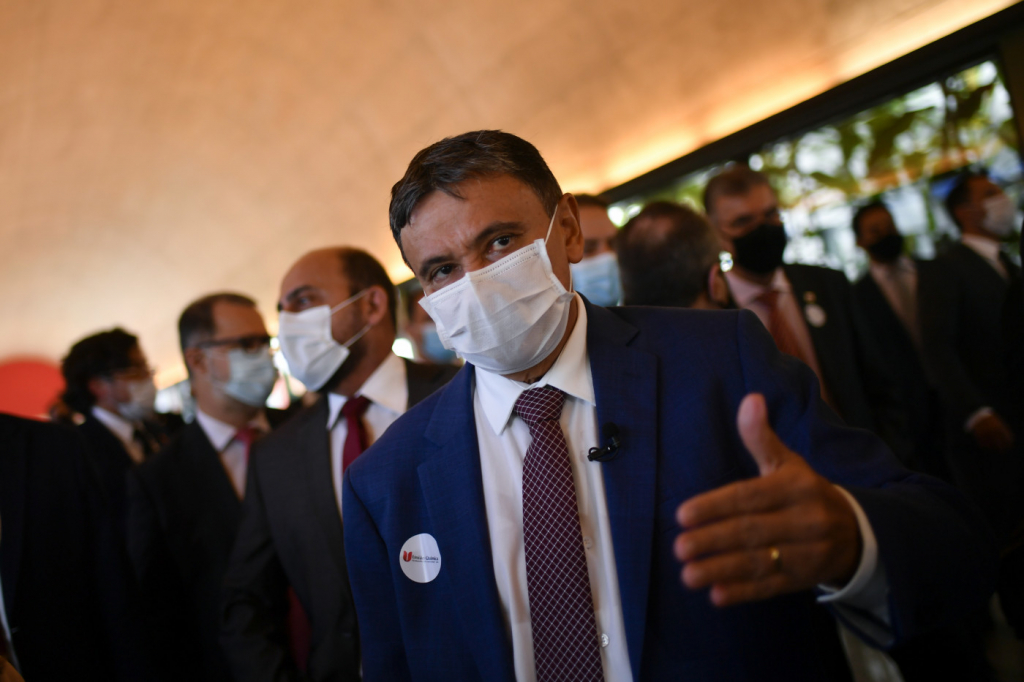 With the lack of vaccines for the coming months, Wellington Dias believes that the investment in Sputnik V may be an outlet for Brazil
MATEUS BONOMI / AGIF – PHOTOGRAPHY AGENCY / ESTADÃO CONTENT – 03/02/2021
Governor Wellignton Dias is the coordinator of the Governors' Forum

The governor of Piauí, Wellington Dias (PT), coordinator of the Governors' Forum, questioned, this Thursday, 1st, in an interview with Morning newspaper, the lack of support from the federal government for Chemical Union, responsible for the vaccine against Covid-19 Sputnik V in Brazil. The laboratory sent a new request for emergency use of the immunizer to the National Health Surveillance Agency (Anvisa), after the first request, sent to the agency on January 15, was canceled. With the lack of vaccines for the coming months, Wellington Dias believes that the investment in Sputnik V may be an outlet for Brazil. "I confess, as a Brazilian, that I don't understand the lack of support for União Química. We are approving vaccines, which we will only receive in June or July, quickly. Sputnik, which has a vaccine for prompt delivery, I do not see this support for us to have production by Brazilian scientists at the Chemical Union or for the purchase of the vaccine coming from other laboratories ", questioned Dias, who recalled that governors from the northeast had to go to the field to acquire 37 million doses of the immunizer.
According to him, when the federal government did not act, the governors had to assume the purchase of equipment and vaccines. For this reason, Dias praised the articulation of the new Minister of Health, Marcelo Queiroga. "One thing I celebrate is that the new minister has started to make a centralized purchase of the 'intubation kit'. Medicines that were at a real auction began to arrive in the States. When you make a centralized purchase, Brazil wins, because it has a better price, and it gives legal certainty, because it has a standard price. " Despite this, the coordinator of the Governors' Forum said that he will talk to the minister to understand some problems, such as the reduction of the vaccine forecast for April.
Dias believes that the change was caused in the delivery schedule of the vaccine for Oxford and yes AstraZeneca. "India is the one who was fulfilling the contract with AstraZeneca. Of those 9.1 million, 3 million were scheduled to be delivered in March, but only delivered 1 million. They scheduled 2 million doses for April, is it maintained? "Asked the governor. He stated that the Forum is seeking negotiations with the World Health Organization (WHO) to see if the April and May delivery schedule is maintained. "I think that Brazil has to enter the field. An agenda with the Secretary-General of the United Nations (HIM-HER-IT), is it a bold move? Course is. I talked with the Senate President, Rodrigo Pacheco, with the Mayor, Arthur Lira and we will ask. What's the idea? The UN creates a sensitivity with the reality of Brazil. It does not help WHO and the UN to say that Brazil is the epicenter of the pandemic. The world has to help Brazil ", he added.