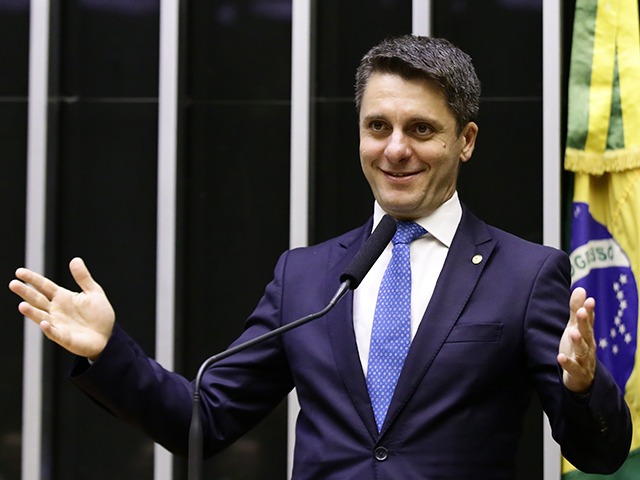 PEC author stated that ex-president should serve time if the project is approved and he is condemned; special committee dealing with the matter was reinstated in the Chamber last Thursday, the 15th
Agência Câmara
Manente pointed out that, if the second instance conviction was already in force, Lula's question would not be discussed now

The leader of Citizenship in the Chamber, Alex Manente, assesses that, if the former president's judicial process Lula be restarted and the PEC of second instance arrest approved, it will be subject to changes to the standard. "If he is convicted in the second instance and the PEC is validated, we will start serving the sentence of former President Lula." The House reinstalled the special PEC commission after a year paralyzed due to the pandemic of the Covid-19. The debate on the consequences for the PT, in a new conviction, does not depend on whether the matter is valid retroactively.
In an interview with Morning newspaper, gives Young pan, Alex Manente pointed out that the last Thursday, 15, was important to finalize the process started in November 2019. He believes that, within a month, it will be possible to forward the project to the House plenary after reading and voting on the special commission . For Manente, PEC is very relevant in a moment of instability generated by the STF on issues that shouldn't be in scope. "In the world, the only country that goes to the fourth instance is Brazil." Furthermore, he believes that the Supreme Court's position is much more for the political environment than for the legal issue – since, three years ago, the same requests for annulment and suspicion were rejected.
Manente pointed out that if the second instance conviction was already in effect, this issue would not be discussed now. "Especially because the only process that exists to materialize material goes to the second instance. The third and fourth, which are the Superior Justice Tribunal and the Supreme Federal Court, are procedural and constitutional errors. And our project foresees that. " According to him, with that, it would be possible to end this resource industry that exists in Brazil. Alex Manente stated that they are used only for postponement, since the higher courts are able to review merit and evidence.