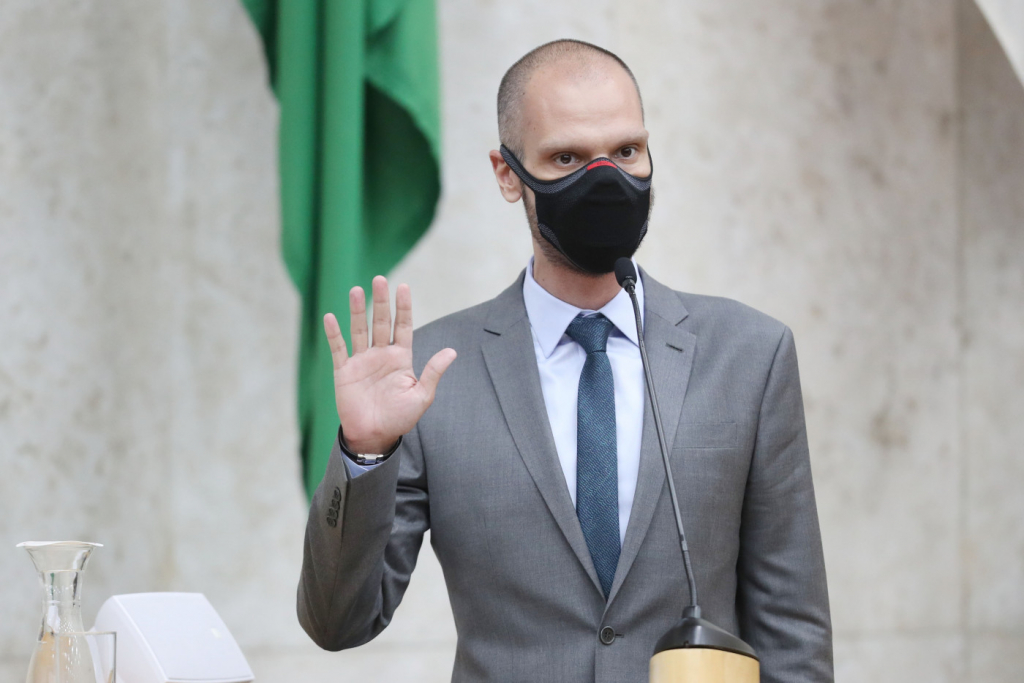 Tucano also asked the population to redouble care against the new coronavirus pandemic until vaccines arrive; governor of São Paulo, João Doria participated virtually
ALEX SILVA / ESTADÃO CONTTE – 01/01/2021
The re-elected mayor of the city of São Paulo, Bruno Covas (PSDB), takes office for his second term in a ceremony held at the São Paulo City Council

The mayor Bruno Covas (PSDB) was sworn in this Friday, 1st, in a ceremony at São Paulo City Council, for the new mandate ahead of City Hall of São Paulo. The ceremony was chaired by the councilman Eduardo Suplicy (PT), the oldest member of the São Paulo legislature. In his speech, Covas cited US Vice President-elect Kamala Harris and said that politics is not a place for "bigotry or social media crackers." The governor of São Paulo, João Doria (PSDB), participated in the ceremony virtually. The 55 elected councilors were also installed.
"Politics is not a land for intolerance and social network seals. Politics is the art of doing together, of building bridges for the future, of overcoming the blind divergence of those who believe that the solution will come from the extremes. It is proven that it is not. The polls gave a very clear message of moderation, "said Covas. In another moment, the toucan cited an excerpt from the speech by Kamala Harris, vice-elected on the Joe Biden ticket, who defeated Donald Trump in the United States presidential elections. "Democracy is not guaranteed. It is as strong as our will to fight for it, to protect it. And protecting our democracy requires struggle. With these words, Kamala Harris opened his victory speech in the American elections ", said the mayor of São Paulo.
Covas also asked the population to redouble their care in relation to the new coronavirus pandemic until the vaccine arrives – Doria plans to start vaccination in the state of São Paulo on January 25. "The majority of our population has been showing exemplary behavior in facing the pandemic. But there is a minority that insists on putting their interests and desires in the foreground, instead of thinking about the collective. But I insist again: there is already some light at the end of the horizon. Vaccines will arrive. Our city is ready for a massive vaccine, but we still need to maintain care. We are experiencing a health crisis that has already resulted in the death of 190,000 Brazilians, "said the toucan.
Bruno Covas was re-elected in November last year, winning the PSOL candidate for the City of São Paulo, Guilherme Boulos. The toucan, a supporter of a coalition of eleven parties (PSDB, MDB, PP, Pode, PSC, PL, Cidadania, DEM, PTC, PV and PROS) received 59.38% of the valid votes. The mayor will have the support of at least 25 of the 55 city councilors.