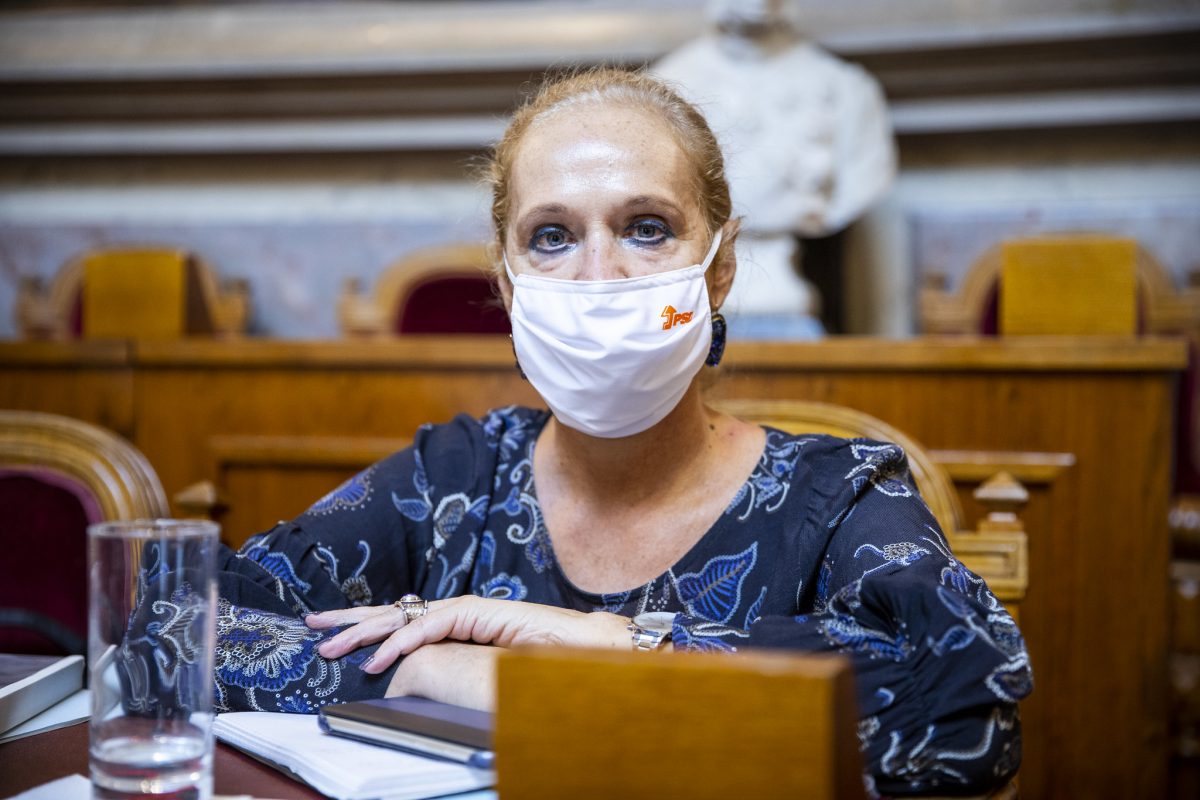 On Saturday, PSD leader Rui Rio said the party had difficulty finding female candidates for municipal elections. In response, Lina Lopes, coordinator of Social Democratic Women, says that there is no shortage of women available to "help the party".
This Saturday, at the close of the 5th Academy of Political Training for Women of the PSD, Rui Rio regretted that, among the hundred candidates that have already been announced by the party for municipalities, only three are women: Cristina Ferreira to the Penedono Chamber, Maria do Céu Quintas to Freixo de Espada to Cinta and Maria Helena Oliveira to Cantanhede.
"Today, we have more women in politics than in the past, but much less than desired. Today we get men for politics, but we have a lot more difficulties in finding women for politics and these training actions have this additional utility of being able to capture the interest of women in political life ", said Rio.
According to the party leader, there are still few women interested in politics. "We want to have women on the lists, we want to give women prominence, however, we clash with reality and there are very few women available," he continued.
In response, according to the TSF, Lina Lopes, coordinator of Social Democratic Women, an internal PSD group, had already responded to the party president, stating have "some doubts that there are not that many women who want to be in these places ".
"Are they the ones who really do not want to participate in political life or are the structures that do not indicate them?" He asked.
On social media, the coordinator of the Social Democratic Women launched the appeal and, this Monday, came to ensure that many women – about "20 or 30" – have already expressed interest in "helping the party" and "all of them with very good curricula".
Lina Lopes announced, in statements to TSF, which, by the end of this week, will be sent a list with names of possible municipal candidates to Rui Rio, promising that he will not "let this matter remain dead".
Deputy seeks candidates through WhatsApp
According to the newspaper Public, the internal appeal to recruit candidates for municipal elections was made through a message sent through the application WhatsApp, in which Lina Lopes asked for the availability of women "interested in integrating lists with the chambers and parish councils", asking for the "name and a short biographical note".
The initiative aims, according to the morning man, "to help the president [Rui Rio] to find women "because "They've probably told you that they don't exist".
Lina Lopes encourages eventual candidates to assume if they consider "to be in a position to be chairman of boards" and "reasons why they think they would be an excellent chairman", recalling that "there are 40% of quotas" and that "women must be included".
The national coordinator of Social Democratic Women, who is a supporter of Rui Rio, requested that the nominations reach him during this week by email, in order to "send to the president by Saturday".

Maria Campos, ZAP //