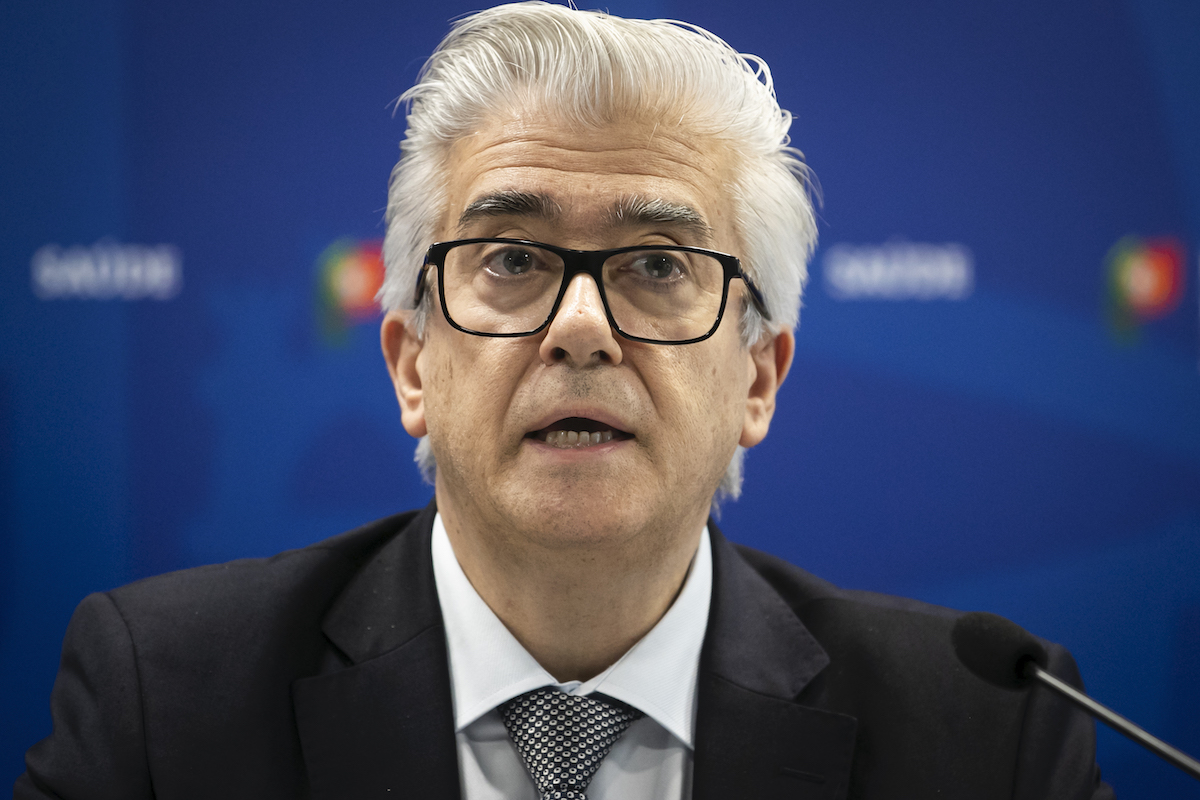 The Deputy Secretary of State and Health, António Lacerda Sales, announced that the councils of Lisbon and Braga will not advance to the next phase of deconfinement due to the number of covid-19 cases.
In Braga, at the end of a visit to the local hospital, Lacerda Sales told reporters that those councils will remain in the stadium where they are currently located.
"They won't advance, they won't retreat, will remain in the situation they are in", he stated.
On Tuesday, during the usual space for comment on TVI24, the mayor of Lisbon, Fernando Medina, had already said that the council would not proceed to the next phase of deconfinement.
Fernando Medina considered that the city "is in a situation that is not easy", since "the number of cases [do covid-19] exceeded the threshold of 120 [contágios por 100.000 habitantes]".
During the last week, the number of infections in the capital "continued to progress, albeit at a slower pace".
Today, in statements to journalists, the mayor of Braga, Ricardo Rio, said that it was expected that the council would not move forward, given the number of cases of infection registered in recent weeks.
According to the mayor, the number of cases in the county per 100,000 inhabitants exceeds 170. In recent days, the number of new daily cases has been around 20.
"No surprises [no não avanço do desconfinamento]. Braga was already registering a number of occurrences that put us above this level in a sustained way", said the mayor.
According to Expresso, the increase in the number of cases does not have a single explanation. The connection to Braga's party – who won the Portuguese Cup – is tempting, but not confirmed.
The objective is to keep the numbers below the stipulated thresholds and, therefore, the Saint John in the county it will be mostly online and the pace of vaccination will accelerate. At this time, 92,000 vaccines were administered in Braga, 37,000 people already have both doses.
At the Council of Ministers last Wednesday, the Government decided to maintain the current risk matrix, but now differentiate the territories of low population density, in relation to the others, which only retreat into deconfinement if they exceed twice the risk threshold currently set.
Thus, sparsely populated territories only retreat from confinement if they exceed twice the risk threshold currently set, that is, instead of 120 cases of covid-19 per 100,000 inhabitants, they increase to 240 cases per 100,000 inhabitants.
The current risk matrix is ​​composed of two criteria: the transmissibility index (Rt) of the SARS-Cov-2 coronavirus, which causes the covid-19 disease, and the incidence rate of new cases of infection per 100,000 inhabitants at 14 days, indicators that have served as the basis for the Government's assessment of the process of easing restrictions started on March 15th.