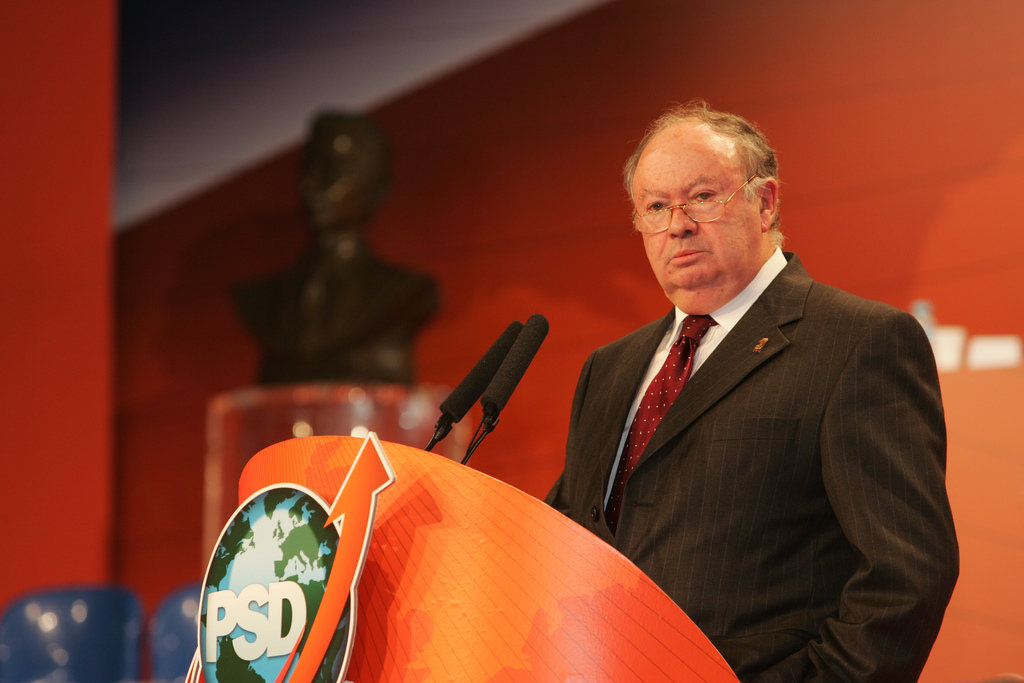 The award ceremony of the Emanuel Rodrigues Award to the former president of the Government of Madeira, Alberto João Jardim, scheduled for this Monday, and which was attended by the President of the Republic, was postponed due to the recipient's unavailability.
Marcelo Rebelo de Sousa travels to Madeira this Monday for the 45th anniversary of the installation of the Regional Assembly and would be present at the award ceremony, instituted by the Madeira Assembly, but Alberto João Jardim claimed "unavailability" for being in enjoyment of holidays, and the initiative was postponed, informed the regional parliament.
Thus, Alberto João Jardim should receive the award from the hands of the current president of the Legislative Assembly of Madeira, the centrist José Manuel Rodrigues, on a date yet to be announced.
This award has the monetary value of 5,000 euros, a sum that the former governor informed abdicating in favor of a social solidarity institution to be indicated by the jury and which the jury considers "relevant".
The jury for this award is chaired by the vice-president of the Legislative Assembly of Madeira and deputy of the PSD Rubina Leal, José Júlio Fernandes (sculptor) and Madalena Nunes (alderman of Funchal City Council), who decided to award this distinction to Alberto João Jardim.
Rubina Leal, who is the main mentor of this award, justified the decision, arguing that the former ruler is a "figure, absolutely unavoidable in the history of the Autonomous Region of Madeira, in the construction of Autonomy" and a "reflection on regional identity".
This award aims to honor the first president of the Madeira Assembly and "aims to distinguish citizens and/or institutions that have carried out works in the academic, literary, historical, scientific, artistic or journalistic spheres, which highlight the importance of autonomy and regional identity ", revealed the jury.
In this first edition, eight proposals were presented by six entities, namely the Regional Government of Madeira, the University of Madeira, the Association of Municipalities of RAM, the Association for the Promotion of Madeira, the Madeira Regional Delegation of the Portuguese Society of Authors and the Regional Directorate of the Union of Journalists.
"The merit of the action developed by the proposed citizens and institutions is undeniable. It is with satisfaction, and with high responsibility, that the elements of the jury analyzed the proposals of the six entities", wrote Rubina Leal in the note informing the choice.
The awarding of the award was one of the events included in the program commemorating the 45th anniversary of the installation of the Regional Assembly, which also includes a solemn session and the inauguration of a sculpture which aims to demonstrate the appreciation of Madeirans for all those who were at the forefront in the fight against the covid-19 pandemic.