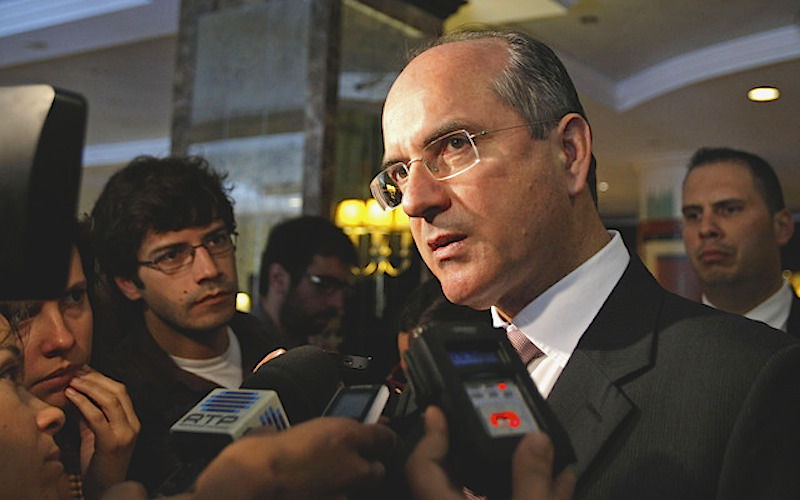 The former banker's lawyer will face disciplinary action from the Bar Association for an alleged conflict of interest.
According to ECO reports, the Council of Ethics of the Portuguese Bar Association is investigating the statements that Carlos do Paulo to TVI, after João Rendeiro's escape from Europe.
Alexandra Bordalo Gonçalves, president of the Order's Disciplinary Council admitted, in statements to the ECO, that "a preliminary inquiry" was opened.
The Order interprets as improper conduct the fact that Carlos do Paulo stated, in an interview with TVI on September 29, regarding the whereabouts of his client: "I don't know where João Rendeiro is, nor do I want to know".
Carlos do Paulo also denies having been a representative of the victims of the BPP and rejects any type of conflict of interest or incompatibility with the fact that he is now defending João Rendeiro.
In June 2009, recalls Expresso, Carlos do Paulo was one of the organizers of the protest that brought together around 100 BPP customers at the door of that bank in Lisbon, which would be dissolved the following year, with the aim of recovering the customers' money.
At the time, in statements to Lusa, the lawyer said that the sale of BPP assets was being made "in a camouflaged and surreptitious way" and even criticized João Rendeiro. Despite having organized demonstrations and speaking on behalf of BPP victims, Carlos do Paulo, however, guarantees that he never represented them.

ZAP //