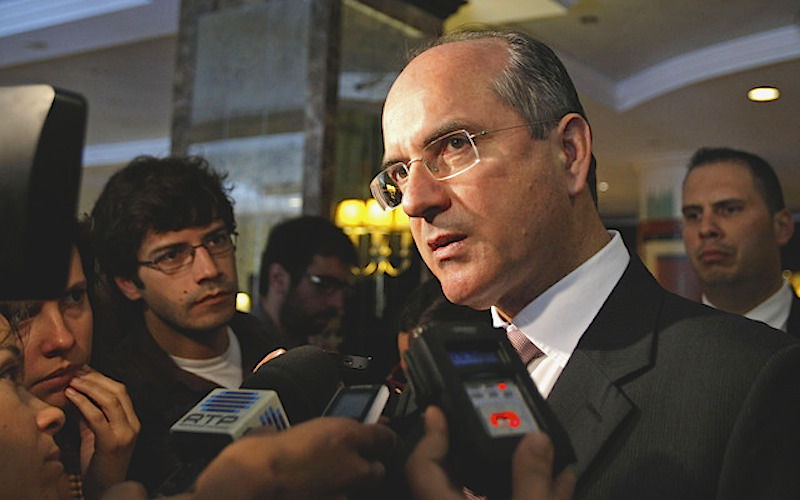 Retired ambassador Júlio Mascarenhas accuses the BPP of having convinced him to invest in a product with interest and guaranteed capital at a time when the bank was already going through serious difficulties.
The former president of Banco Privado Português, João Rendeiro early in the afternoon was sentenced to three years and six months in prison for the crime of qualified scam in the context of the case in which he was accused of cheating the retired ambassador Julius Mascarenhas.
The court also found two former BPP directors guilty of the same crime. Are they Paulo Guichard, sentenced to three years in prison, and Salvador Fezas Vital, sentenced to two years and six months in prison. The three will have to pay 235 thousand euros of compensation to the diplomat.
At the base of this process was precisely the complaint of the retired ambassador. In 2008, invested 250 thousand euros in BPP bonds, a few months before the bank investigation asked for a government guarantee of 750 million euros to restore liquidity. Mascarenhas understands that he was, in this context, deceived by his account manager, who convinced him that he was investing in a product with interest and guaranteed capital and not in a risk product.
As such, the diplomat demands that the three former administrators, a group which includes João Rendeiro, indemnify him in more than 377,000 euros.
The former president of the BPP has already been sentenced to five years and eight months in prison effective in another process for crimes of computer forgery and document forgery. However, Rendeiro hasn't been arrested yet since the case became final on September 17th. This is because the old administrator is absent from the United Kingdom until September 30, the fact that the Portuguese authorities are knowledgeable.
In the scope of a third process, Rendeiro was also sentenced, in May of this year, to 10 years in prison for the crimes of tax fraud, breach of trust and money laundering.

ZAP //