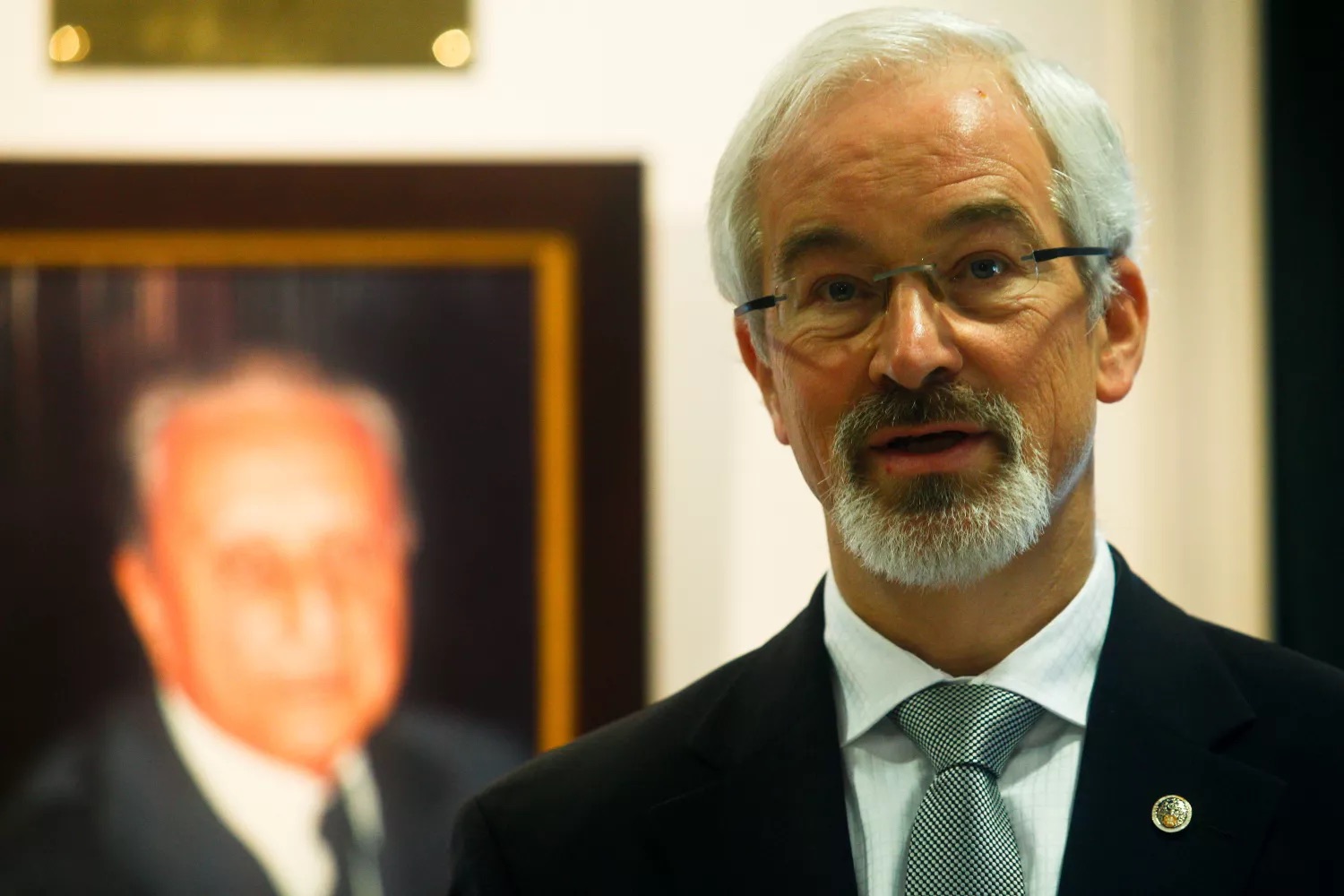 According to the first projections this evening, the former president of the Medical Association and PSD candidate for the City Council of Coimbra José Manuel Silva won the City Council of Coimbra, with a comfortable margin
According to the SIC projection, José Manuel Silva will get 43.6 to 47.6% of the votes (5 to 7 mandates) followed by the current president of the Chamber, Manuel Machado, with 28.9 to 32.9% (3 to 5 mandates). These projections foresee an absolute majority for the PSD candidate.
Coimbra's dispute fueled attention over the past few weeks, with PS (which competed with Manuel Machado, current president of the National Association of Portuguese Municipalities) and PSD (which competed with Jose Manuel Silva in a broad coalition with CDS, Popular Monarchic Party, VOLT, RIR and Aliança) head to head in the polls and none of them could clearly outperform.
The victory in Coimbra would be a great asset for Rui Rio in its aim to maintain the leadership of the party, which, it is already known, will have to be highly contested in the coming weeks and even in the coming months.
In his favor there was, at the polls, the recently confirmed transfer of the Constitutional Court to Coimbra, a change that comes following a proposal by the PSD presented in Parliament.
On the PS side, António Costa's electoral promise to build a new maternity hospital in the city right after the elections was also one of the most striking themes of these local authorities, with opposition parties accusing the secretary general of the Socialists of committing himself to the that it cannot comply and to remember that infrastructure was already part of the PS's electoral program in the 2019 legislatives, when Marta Temido, Minister of Health, was head of the list for the city.

ARM, ZAP //