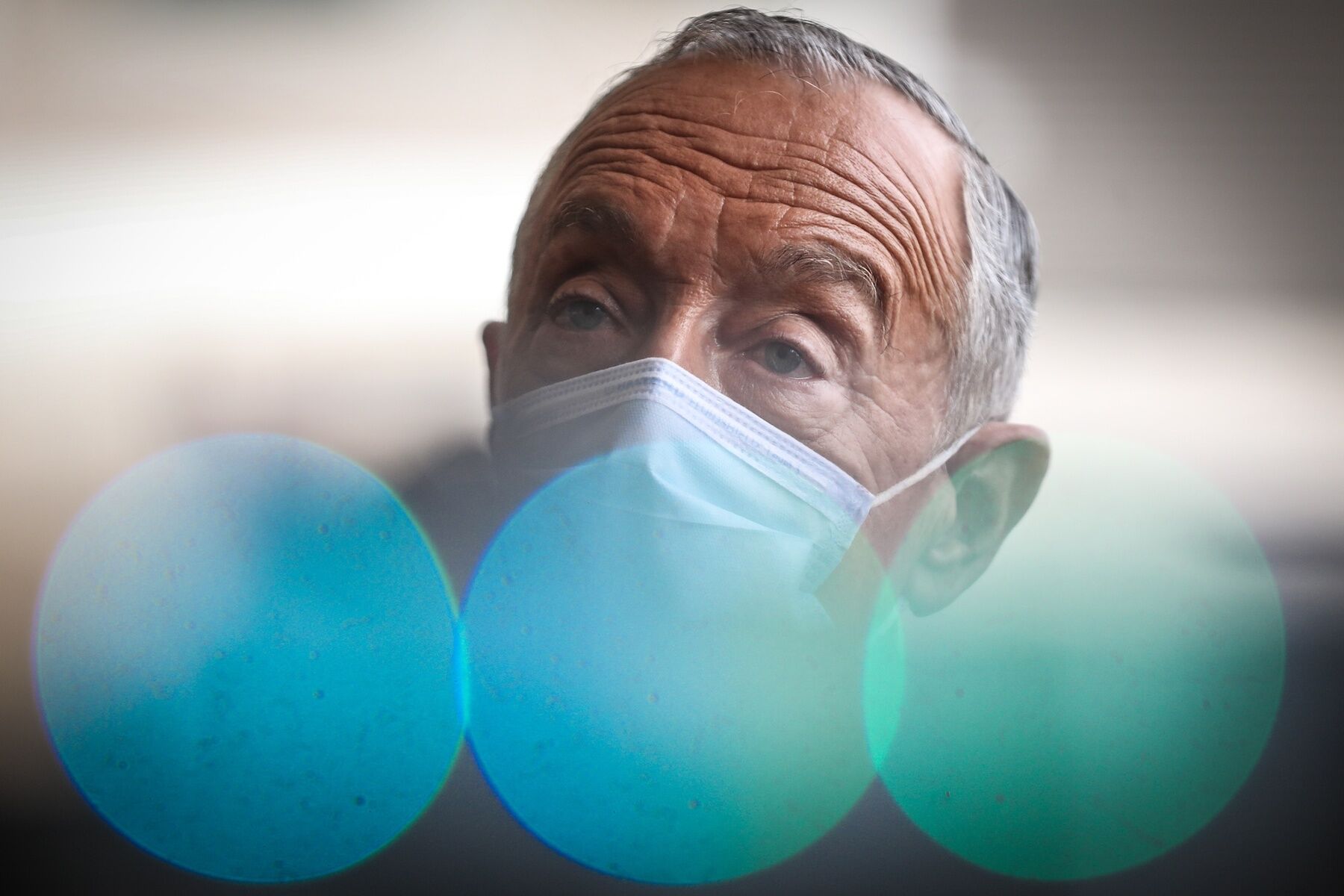 The President of the Republic, Marcelo Rebelo de Sousa, left a message this Tuesday for the participants of the Infarmed meeting: that they have a clear speech so that the Portuguese know how the pandemic will be conducted when the school year begins.
"The Portuguese only ask for one thing: that there is a clear speech", Marcelo Rebelo de Sousa began by saying from Rome, where he is now for the 16th edition of the meeting of Heads of State of the European Union that are part of the so-called Group de Arraiolos, an initiative founded by former head of state Jorge Sampaio, who died last week, aged 81.
"I have always said in Infarmed and I have said it outside of Infarmed: it is very important that at each moment — and now it is a new phase that corresponds to the beginning of the school year — that Portuguese know exactly what the rules are", said the President of the Republic, speaking of the need for people to "know how it is going to be", "without drama, with serenity, but with clarification".
For the head of state, who participates this Thursday in the resumption of Infarmed meetings, it is necessary to make it clear that, when and "if there are infected […], how is the reaction and how is the national life going to be normalized".
According to Marcelo, quoted by Expresso, only a clear speech can continue to guarantee a "lucid, serene and massive Portuguese reaction", as they have demonstrated over the last year and a half.
For the head of state, it's good to be able to set this example at an international meeting", in which the outcome of the pandemic was one of the topics discussed.
Asked about the deniers, who last Saturday verbally abused the President of the Assembly of the Republic after leaving a restaurant, Marcelo Rebelo de Sousa said that "the radicals do not correspond to the sentiment of the majority of the Portuguese" and defended that "what belongs to Justice belongs to Justice" .
"The big answer" is "don't play the minorities game," he continued. "We are a democracy, there are these minorities, but the vast majority of the Portuguese people was very clear, an overwhelming percentage of young people adhered to the vaccine."
According to data released this Tuesday by the General Directorate of Health (DGS), more than half of young people between 12 and 17 years old and all seniors over 65 years have full vaccination against covid-19.
According to the weekly vaccination report, 52% of young people aged 12 to 17 years (320,708) have completed the vaccination — the previous week it was 25% — and 84% (525,426) received at least one dose.
In addition, 80% of the Portuguese population, the equivalent of more than 8.2 million people, has already completed the vaccination process and 85%, more than 8.8 million, already have the first dose of the vaccine.a

Sofia Teixeira Santos, ZAP // Portuguese