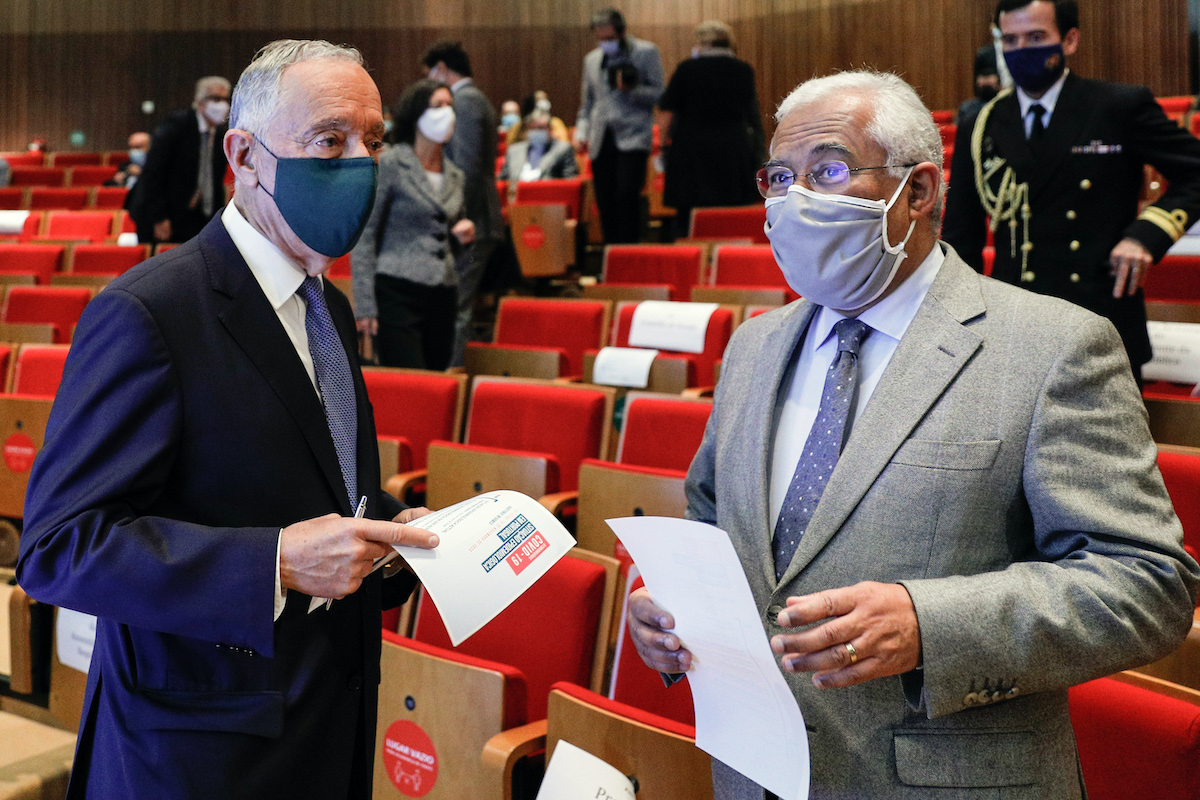 The President of the Republic defended, this Wednesday, that health authorities should publicly explain the reason for imposing isolation on the prime minister, despite being vaccinated and with a covid-19 digital certificate, for having had contact with an infected person.
"This has to be explained, so that there is no misconception that the vaccine is useless. We have to vaccinate and vaccinate more, there is an important vaccination campaign underway and that is why it is good that the Portuguese do not have any doubts", declared Marcelo Rebelo de Sousa to journalists, at the Calouste Gulbenkian Foundation, in Lisbon.
According to the head of state, it is necessary to explain to the Portuguese "why a person, despite vaccinated over a month ago and with a certificate that allows it to travel around Europe and the world, to leave Portuguese territory, however it is subject to the same obligation of quarantine or prophylactic isolation for ten days as an unvaccinated person or with only one dose of vaccine".
"You have to explain yourself well, so that you don't appear as a devaluation of the vaccine", he reinforced.
Marcelo Rebelo de Sousa argued that this explanation "is up to the health authorities" and must be made publicly: "If a Portuguese person has been vaccinated for more than a month with full vaccination, then he has to explain to himself and his family why. Here, as a prime minister, I think it is important to explain to the Portuguese why".
"I think this explanation is important, if not, people are confused, and the authority of the State implies credibility, credibility means that people believe in those who set the rules, because, if they stop believing, they enter into wild distrust, which has nothing to do with organized distrust", he argued.
The prime minister's office informed this Wednesday that Costa will undergo prophylactic isolation for having been in contact with a member of his cabinet who tested positive for covid-19.
The Chief Executive "tested negative, he is without any symptoms and remains in isolation", can be read in the note published by his office, who also mentioned that all his activities will thus be carried out at a distance.
This week, Costa had already tested negative after being at the European Summit with Luxembourg Prime Minister Xavier Bettel, who also tested positive.