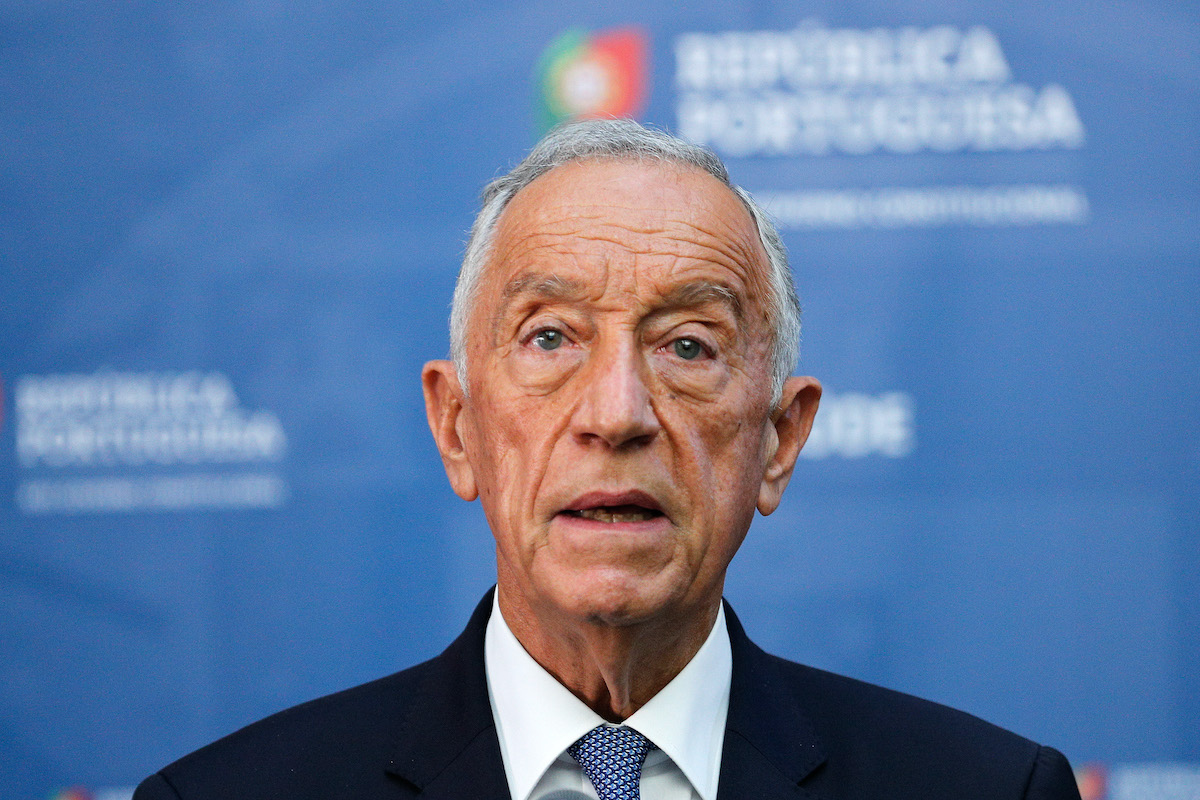 On the day António Costa announced the millions that Portugal will receive from Europe, Marcelo Rebelo de Sousa was with bosses and asked them to go "to fight" for "stronger" political protagonists with "more echo" in decision moments electoral.
Shortly after the Government left Parliament after hours of discussion with the opposition, the President of the Republic arrived at the Lisbon Congress Center to deliver a speech to an audience of businessmen who decided to ask them to go "to the fight" for "strongest political protagonists" that give "more echo" in electoral moments and that constitute an alternative solution.
Marcelo Rebelo de Sousa left this message at the end of a conference of the Forum for Competitiveness – Association for Business Development, at the Lisbon Congress Centre.
At the base of his speech was the state/private sector dichotomy and the country's deficient growth, which Marcelo has shown to be concerned about and which he believes can only take off if private companies assume "a central role" in the country's economic recovery, says Expresso.
In a 20-minute intervention, the head of State considered that in Portugal "the political, economic and social protagonists who defend a different path have not succeeded achieve persuasive strength so that their discourse constitutes an alternative discourse and, above all, constitutes an alternative solution".
"It is not with impunity that we were one of the first absolute monarchies in Europe and the last to cease to be so – if, in mental frames, we ceased to be so, with regard to the supremacy of the state over civil society," he noted.
At the end of his speech, the President of the Republic encouraged the private sector to "continue its commitment or, if you like, its struggle, to have stronger institutional, political and other protagonists, to have a political discourse with more echo at times of popular and electoral decision", even if he is unhappy with the Recovery and Resilience Plan (PRR).
"Namely distinguishing what is its effective role and the weight of private investment from what can be an irreversible waste, to convert the sentiment expressed here today into an encouragement for what the immediate years are like: fight the cultural battle, fight the institutional battle, fight the battle corresponding to its effective weight in the creation of the Gross Domestic Product (GDP), with work, competence, long-term vision, qualification and social responsibility", he added.
The President of the Republic also asked the private sector to act "with realism and independence, with a sense of the common good, avoiding the perpetuation of the inevitable and casuistic tendency of public authorities to want to influence and determine their feelings".