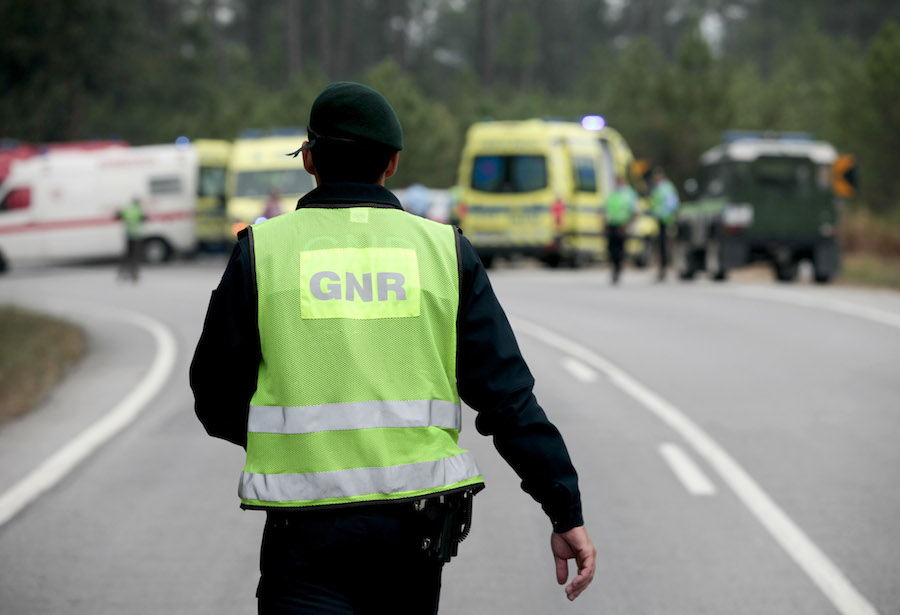 The President of the Republic on Monday praised the military of the National Republican Guard (GNR), especially in the current pandemic situation, and thanked them for the "spirit of good service", on the 110th anniversary of this security force.
Through a note published on the official website of the Presidency of the Republic on the Internet, Marcelo Rebelo de Sousa "joins the event, congratulating himself on the legacy and commitment of this secular institution, in favor of fulfilling the noble but demanding mission to ensure safety of Portugal and the Portuguese ".
"President Marcelo Rebelo de Sousa witnesses and highlights the invaluable work of all and all military and civilians who are part of the Guard, especially during the current pandemic context, expressing his gratitude for his resilience, selflessness and spirit of good service", it reads in the note.
According to the head of state, this "spirit of good service" is also manifested in "the international commitments ratified by Portugal, namely through the participation of GNR in missions and operations within the scope of the European Union's Common Security and Defense Policy, as well as in combined operations of the European Border Agency and Coast Guard (Frontex), which aim to contribute to the safeguarding and dignification of human lives ".
In March 2017, Marcelo Rebelo de Sousa promulgated the new GNR Military Statute, on the same day of its approval in the Council of Ministers, after vetoing a first version, considering that the changes meanwhile introduced by the Government expressed his concerns.
Security forces promotions
On this day of Guarda's anniversary, the Ministry of Internal Administration authorized the promotion, in 2021, of more than five thousand elements gives GNR, but also PSP agents and rangers. With these promotions, it will be possible to complete the appointment of the first general officer of the GNR staff.
"The security forces under the Ministry of Internal Affairs can promote 5081 elements this year. The orders of the Minister of Internal Administration that authorize these promotions were published today in Diário da República, completing another step in the sense of appreciation of security forces professionals ", says the ministry under the tutelage of Eduardo Cabrita in a statement.
As far as GNR is concerned, there are 2892 authorized promotions (related to vacancies in the year 2020) and this is the highest number of all – in PSP it will be 2095 and among rangers it will be 94.
In addition, the Multiannual Admissions Plan in the security forces, which will allow for the adjustment of the number of elements to be recruited, in order to take into account the expected and not recruited personnel in the past year, due to the constraints caused by the pandemic.
According to the Ministry of Internal Affairs, the promotions now authorized fall within "this measure and allow the normal development of careers to be resumed, with a view to maintaining the high level of readiness and the operational effectiveness of police officers".