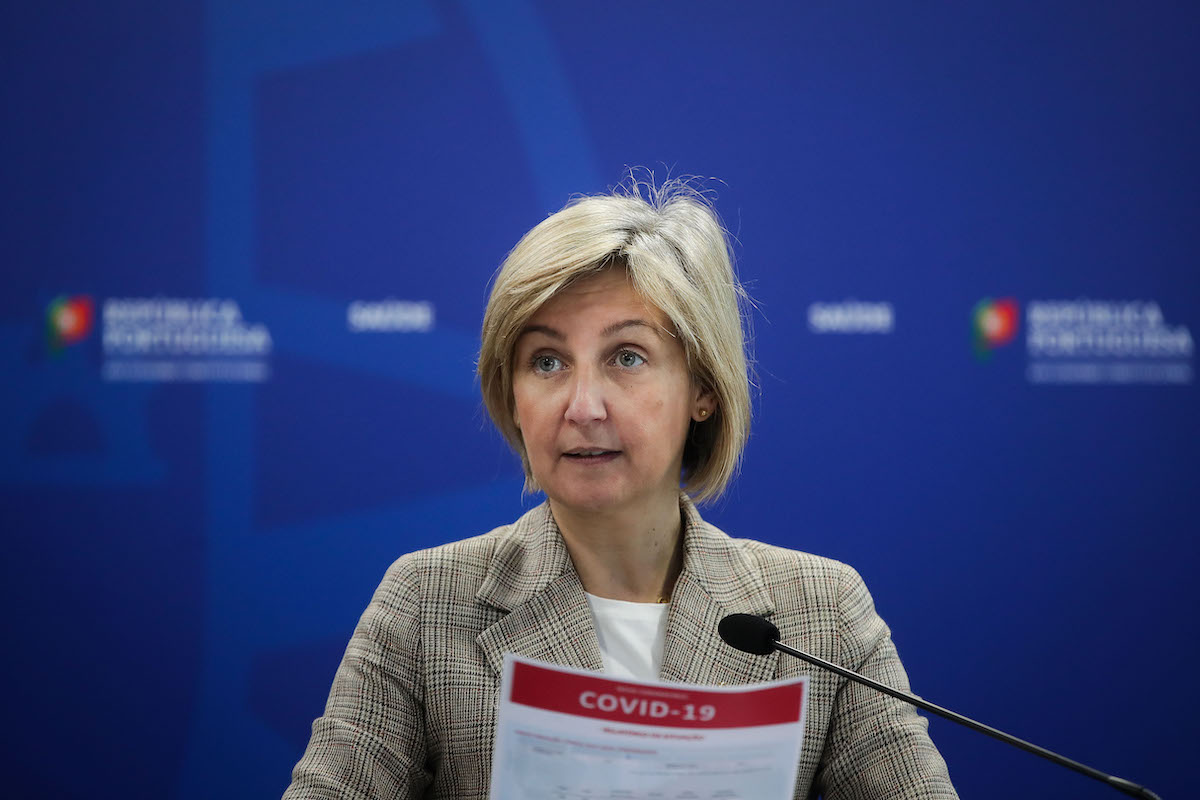 The covid-19 pandemic in Portugal continues to present "three threats" despite the restriction measures in force, the Minister of Health said today, reserving the announcement of possible measures of deflation for Thursday.
In statements made at the press conference held after the meeting at Infarmed that brought together public health experts and politicians, Marta Temido he recalled the interventions of the various experts to highlight that the risk of transmission "is again rising", the current prevalence exceeding 60% of the variant of the new coronavirus identified in the United Kingdom and the decrease in the adhesion of the Portuguese population to the confinement measures.
Without failing to recognize that "the downward trend of the pandemic" continues, with the drop in the numbers of cases, hospitalizations and deaths, the official stressed that the rate of risk of transmissibility, known as Rt, "reached the minimum value of 0.61 on February 10" and entered an upward trend: "It is a signal that we have to be aware of".
"The UK variant, which, according to estimates made in the past, was a concern with an increasing trend, will represent today 65% ​​of what are positive cases of SARS-CoV-2 in the country. We reached representativeness above 60% not at the time of mid-February, as we have come to estimate, but now, according to the latest figures available ", added Marta Temido.
Finally, the Minister of Health pointed out that, although there were no changes in the rules, the level of confinement of the population "has been decreasing" and that the highest values ​​of adherence to the measures were registered "in the last week of January" and that, since then, "the situation has been changing, with greater mobility of the population" at national level.
"What will follow are the usual steps of listening to parties and reflecting on the data that were shared today. The Council of Ministers of next Thursday will appreciate all the elements and, in due time, will communicate the decisions ", he referred, leaving a warning:" What is relevant is that we understand the context that we have and that leads us to keep sight the threats that we continue to face ".
Asked about the lack of continuity in the near future, Marta Temido pointed to a planning based on the reinforcement of testing and the vaccination process and stressed that "none of the presentations presented precise dates", but "specific levels of performance in view of the situation in the national context".
In Portugal, 16,565 people died from 810,459 confirmed cases of infection, according to the most recent bulletin from the Directorate-General for Health.