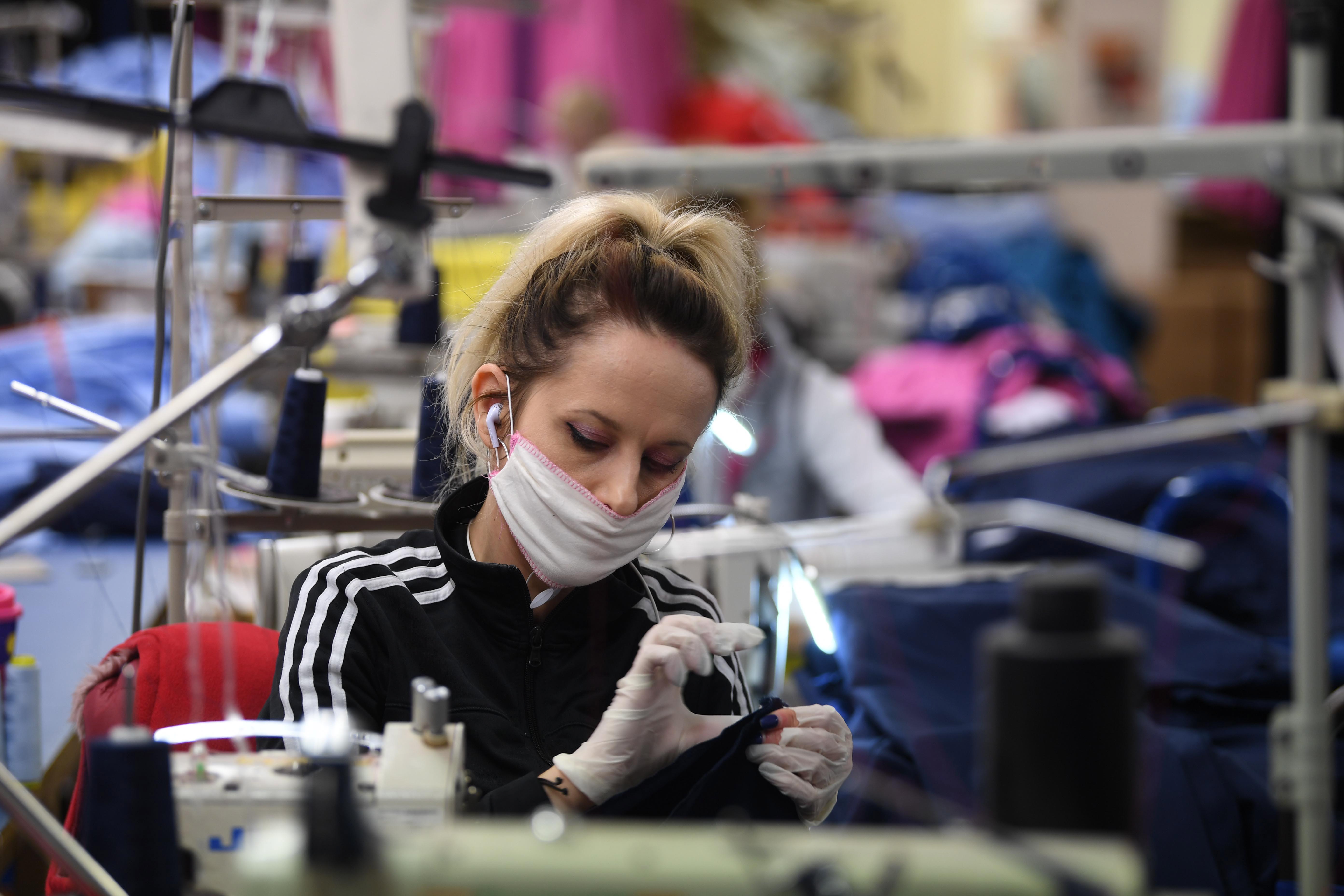 Protective masks are no longer mandatory in the workplace, with some exceptions, but employers are free to decide the measures that guarantee the protection of workers.
According to the decree-law published this Wednesday, which provides for the relief of restrictions associated with the pandemic and which takes effect on Friday, the use of masks in the workplace, but employers will be free to define the use of personal protection to prevent the transmission of the coronavirus.
"In the workplace, the employer can implement the technical and organizational measures that guarantee the protection of workers, namely the use of adequate personal protective equipment, such as masks or visors", it reads.
However, there are still cases in which the use of mask or visor by workers will be mandatory: "workers of the bars, clubs, restaurants and similar, as well as commercial and service establishments in which physical contact with the customer necessarily occurs."
In the decree-law, however, the Government emphasizes that, in these cases, workers may be exempted from wearing the mask "when, depending on the nature of the activities, its use be impractical".
The mandatory use of a mask is maintained in commercial spaces with an area greater than 400 square meters, including shopping malls, clarifies the same diploma.
According to the measures of the third phase of deconfinement, from October 1st, the use of a mask is also mandatory in Citizens' Stores; in educational establishments (except in outdoor recreational spaces); in concert halls, cinemas, congress halls, event venues; health facilities and services; residential or reception structures or home support services for vulnerable populations, elderly people or people with disabilities and places where such obligation is determined in the norms of the General Directorate of Health.
Also starting this Friday, the Government will stop recommend telecommuting and forcing companies with workplaces with more than 150 people to test workers.