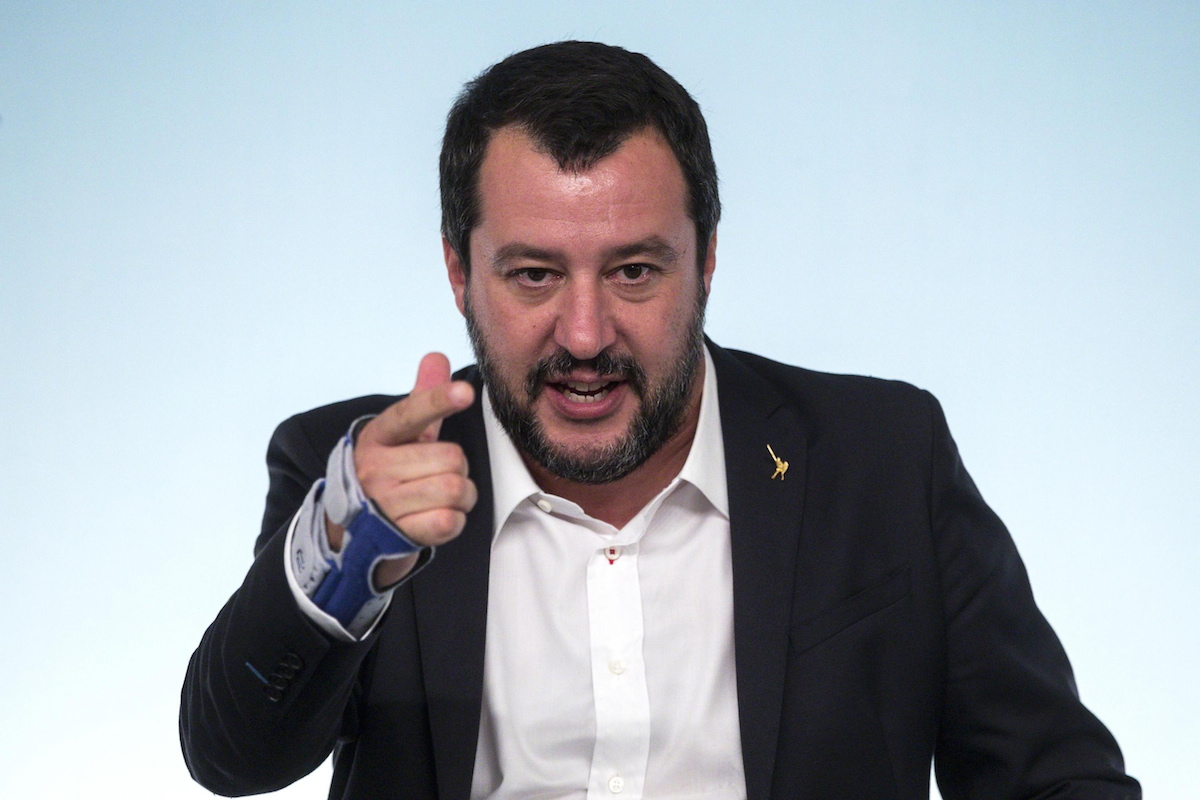 The president of the League, a party of the Italian extreme right, will be in Portugal between 29 and 31 May to participate in the 1st Congress of Chega, in Coimbra.
This information was confirmed, this Monday, by the leader of Chega to the Lusa agency. André Ventura said that Matteo Salvini he will be in Portuguese territory between Saturday and Monday, with the right to speak on the last day of the great meeting of the Portuguese populist political force, as well as other representatives of Identity and Democracy (ID), the European family of these radical parties.
Chega's only deputy added that the leader of the League will have special security, as was the case with the leader of the French extreme right and president of the National Meeting, Marine Le Pen, when he was in Portugal supporting him during the election campaign for the Presidency of the Republic in January, with details being finalized with the Italian Embassy and the PSP's personal security body.
During the presidential campaign, Ventura faced one of the biggest protests by anti-fascist activists during the 15 days of the road, precisely in the City of Students, staying for long minutes inside the Church of Santa Cruz, while the protesters shouted slogans, watched over by a large apparatus of security forces.
Salvini had been scheduled to attend a campaign dinner for Presidential 2021, in Viseu, on the 38th anniversary of Chega's only deputy, but negotiations for the future Transalpine National Salvation Government, led by the former president of the European Central Bank Mario Draghi, prevented his presence at the meal-rally.
The consensual chairman of the Italian council of ministers entered into agreements with almost all parties in the Transalpine political spectrum, and the League has been in charge of Industry since February, when Draghi took office.