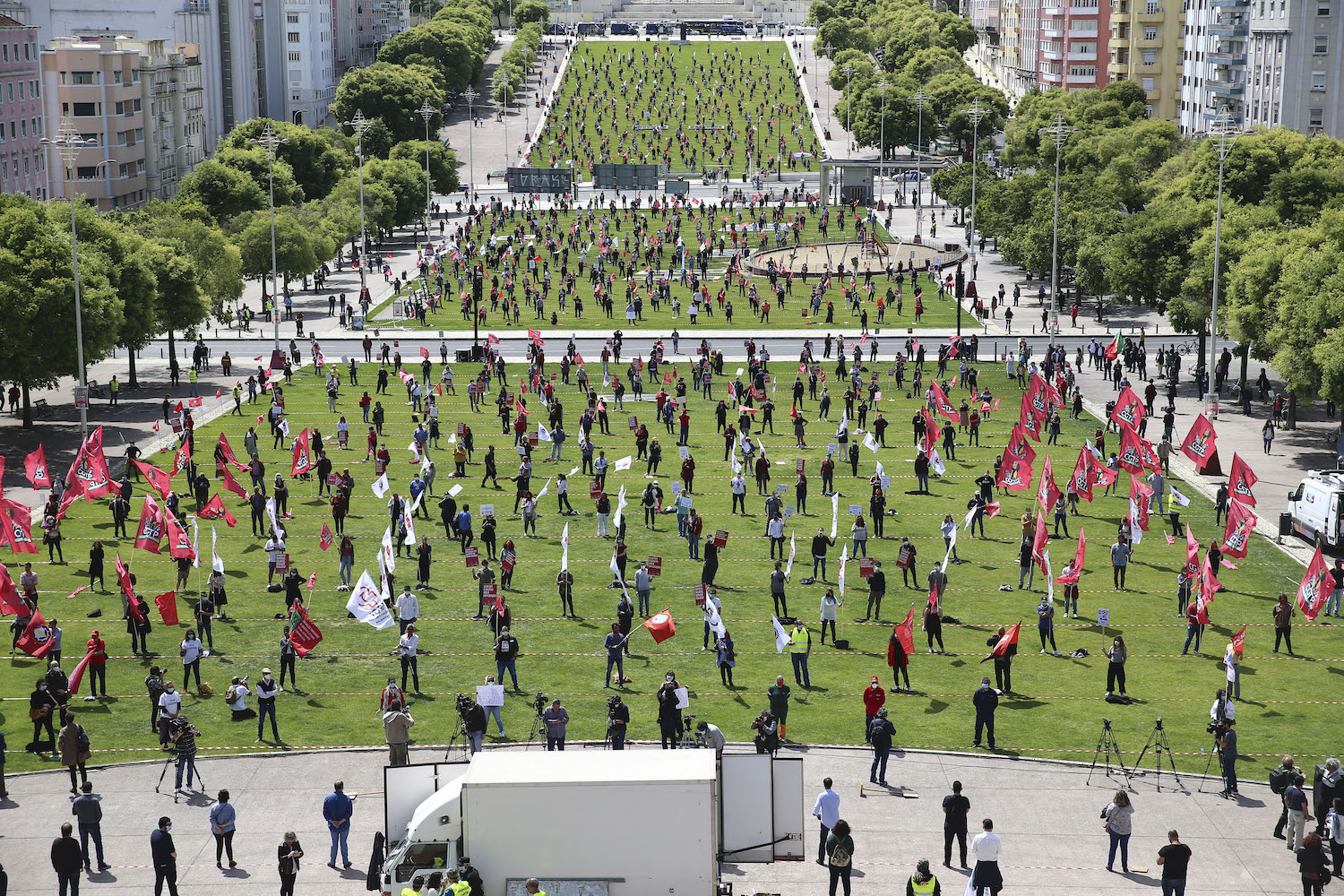 The union centrals are again divided as to the celebrations of the 1st of May. CGTP will organize two parades and double the concentration at Alameda Dom Afonso Henriques; UGT canceled any in-person initiative and went online, with a debate attended by former ministers Vieira da Silva and Paulo Pedroso.
O Labor Day it happens again with Portugal in a state of emergency, but, unlike last year, there is no mandatory confinement nor a ban on movement between municipalities.
This year, in Lisbon, the CGTP will organize two street parades that join Alameda Dom Afonso Henriques, the usual venue for the 1st of May celebrations of the union central.
To Expresso, CGTP officials guaranteed to be articulated with the health authorities and to respect "the safety rules scrupulously". In addition, they said they were preparing actions in all district capitals, which go through concentrations, parades and street demonstrations.
Me and UGT opts, for the second consecutive year, for a celebration of fully virtual Labor Day. "I don't joke," Carlos Silva, the general secretary of the union central, told the weekly newspaper, who decided "not to add to the confusion."
On May 1, the online debate will focus on the problems of collective bargaining and count on two former Socialist Labor ministers: Vieira da Silva, predecessor of the current minister and advisor to the European Commission for the social summit taking place in Porto under the Portuguese presidency of the EU, and Paulo Pedroso, minister of Guterres who slammed the door to the PS due to differences in the labor area.
Miguel Cabrita, assistant secretary of state for Ana Mendes Godinho, was also invited, but has not yet confirmed his presence. Expresso says that the current minister was not invited to attend the event online.

Liliana Malainho, ZAP //