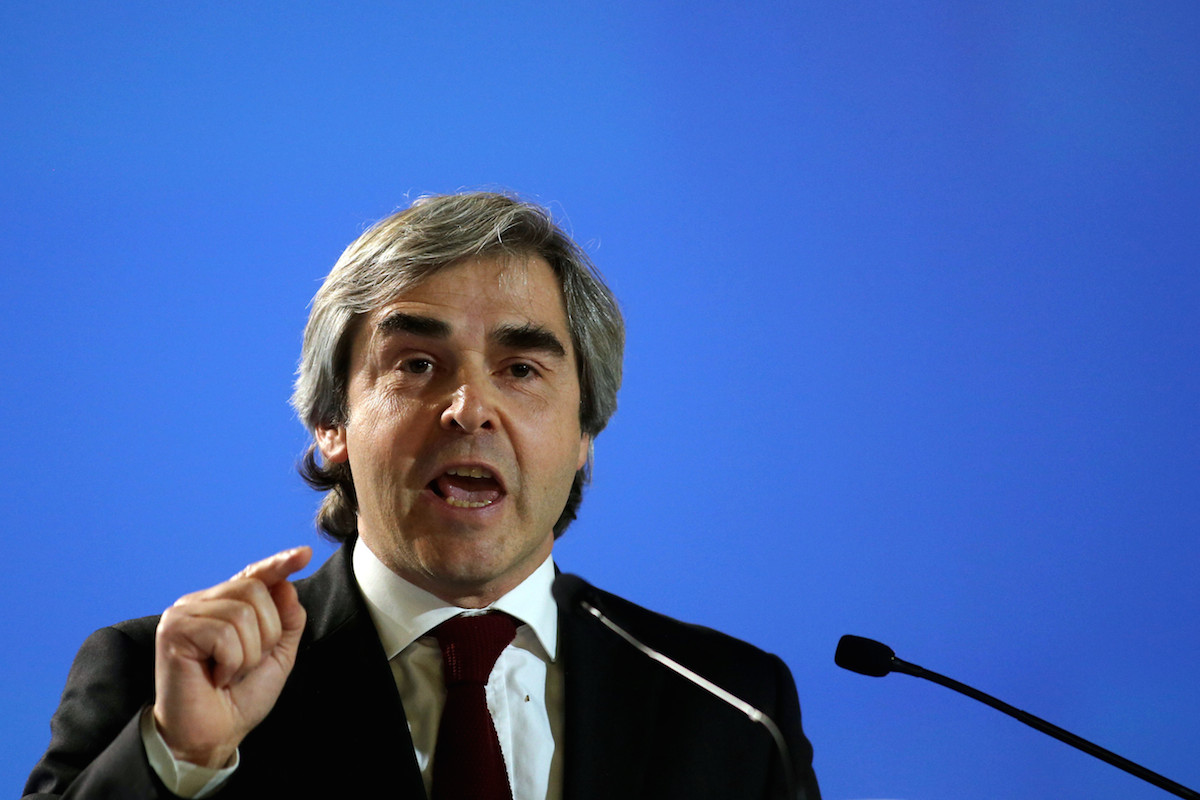 MEP Nuno Melo was present at the congressional days of the CDS-PP, in São João da Madeira, and accused the current leadership of the party of "entrenching" and of "attacking their own".
Telmo Correia had ruled out the possibility of discussing internal party issues during this Monday and Tuesday, indicating that these issues are debated in the proper places. But it was stronger than Nuno Melo.
"I was not the opposition, but there are times when reflections have to be made and, when it comes to the role of the opposition, I can't just speak outwardly but I also have to speak inwardly", began by saying the MEP, quoted by Expresso.
In a tone of warning and as if preparing the ground, he said: "I will say what I think needs to be said and, if in the end it is interpreted as opposition, so be it."
The centrist began by barbs against the PS and the socialist government, eventually extending his criticisms to the rest of the opposition.
"A government that is nepotistic in schools, dogmatic in ideologies, conflicted in relationships, incompetent in cases, would be supposed to have more capable opposition. But, with the exception of the parliamentary group of the CDS, I notice them little. There is something that is not going well in the universe of opposition on the PS's right", he stressed.
"When you fail so much, when the reality is this, when the Government is bad, really bad, the opposition was supposed to notice itself more." But, in Melo's view, neither Rui Rio nor Francisco Rodrigues dos Santos are noticed.
The speech then turned inward, with Nuno Melo stressing that there is a "directive entrenchment" in the current direction of the CDS-PP.
"A party cannot devalue the departure of militants, a party cannot be focused on settling scores and purging inward only with the intention of being effective from the outside. The effort to aggregate in a party has to rise from top to bottom, even more so when the CDS reached the state in which it arrived and that we all wish it could overcome", he stated.
By failing to bring together the best of internal trends (liberals, conservatives, Christian Democrats), Rodrigues dos Santos is condemning the CDS to "withering away".
"I felt offended"
Last week, Margarida Bentes Penedo, a member of the current board and municipal deputy in Lisbon, wrote an opinion piece, published in Observador, in which she stresses that there are two CDS: one (the current one) that fights socialism and the previous one that was defeated at the last congress.
"I felt offended", Nuno Melo reacted. "I, who never did anything other than fight socialism."
"Anyone who says something like this cannot understand anything that is happening around them – many of us here were already fighting socialism when many of those who attack us needlessly today were still sitting on the school benches", he said, underlining that the statement is above all unfair for "the Assumption Crests"for having been accused so many times of being too hard on António Costa.
In conclusion, he said: "depression has to give way to joy and we have to be part of that effort. Don't give up, don't depress, don't drop your arms please. "
The appeal was launched. "I don't know what the author of that article wanted, but if she wanted us to leave, then I can only say that, as far as it has to do with me, be disappointed. As long as it has to be, I'm here".

ZAP //