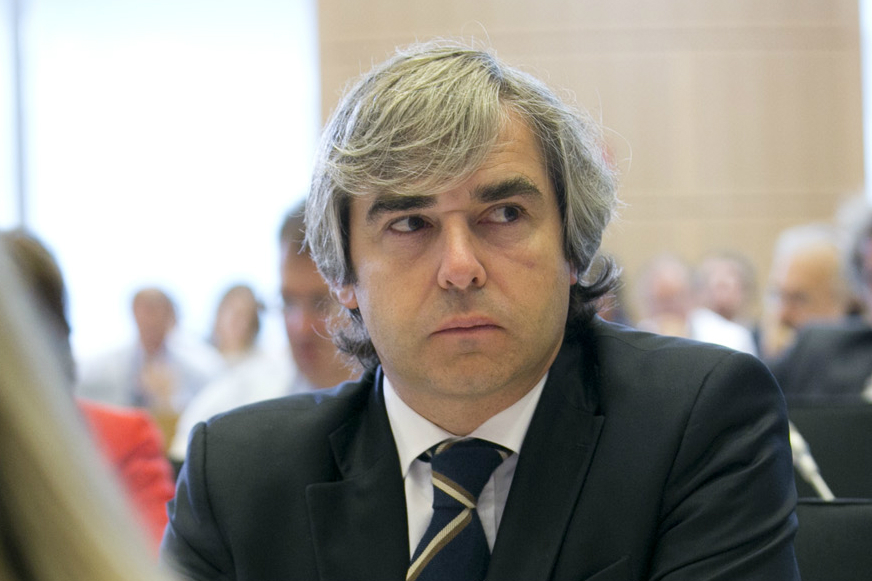 Nuno Melo, CDS-PP MEP and leader of the district of Braga, is running for the presidency of the party "out of an imperative of conscience" and so that the CDS becomes "a space you never want to leave".
In a statement to Lusa, on the day he will present, at 15:00, in Porto, his candidacy for president of the CDS-PP, Nuno Melo he defended that "it is time to unite and build" and that "the CDS has to return to being a space where you want to go and where you don't want to leave".
"Make myself available to the party I've always fought for and that gave me so much, in one of the most difficult moments of its existence, is for me at this moment an obligation and an imperative of conscience", he said, considering that the CDS "is missed by Portugal".
The MEP announced last Thursday that he will dispute the leadership of the CDS-PP, currently chaired by Francisco Rodrigues dos Santos, at the next party congress, which the current leadership proposes to take place at the end of November.
Back in July, Nuno Melo, who now heads the district of Braga, indicated that he would present a Global Strategy Motion at the next magna meeting of the party.
On Sunday, the party's National Council will be held by videoconference, which will mark the date of the Congress.
Several national councilors critical of the board, including former deputies Pedro Mota Soares, Nuno Magalhães and João Gonçalves Pereira, have already spoken out against the anticipation of the 24th congress – which to take place on the planned calendar would take place in January or February .
Nuno Melo, born on March 18, 1966, stood out as a deputy of the CDS/PP (Social Democratic Center/Popular Party), having become vice-president of the Assembly of the Republic in May 2007.
Nuno Melo, 55 years old, lawyer by profession, is currently a Member of the European Parliament, to which he was elected for the first time in 2009. He was elected to the Assembly of the Republic in the 1999, 2002 and 2005 elections, by the Braga constituency.
He was vice president of the bench between 2004 and 2006, and was part of the direction of former centrist leaders Paulo Portas and Assunção Cristas.