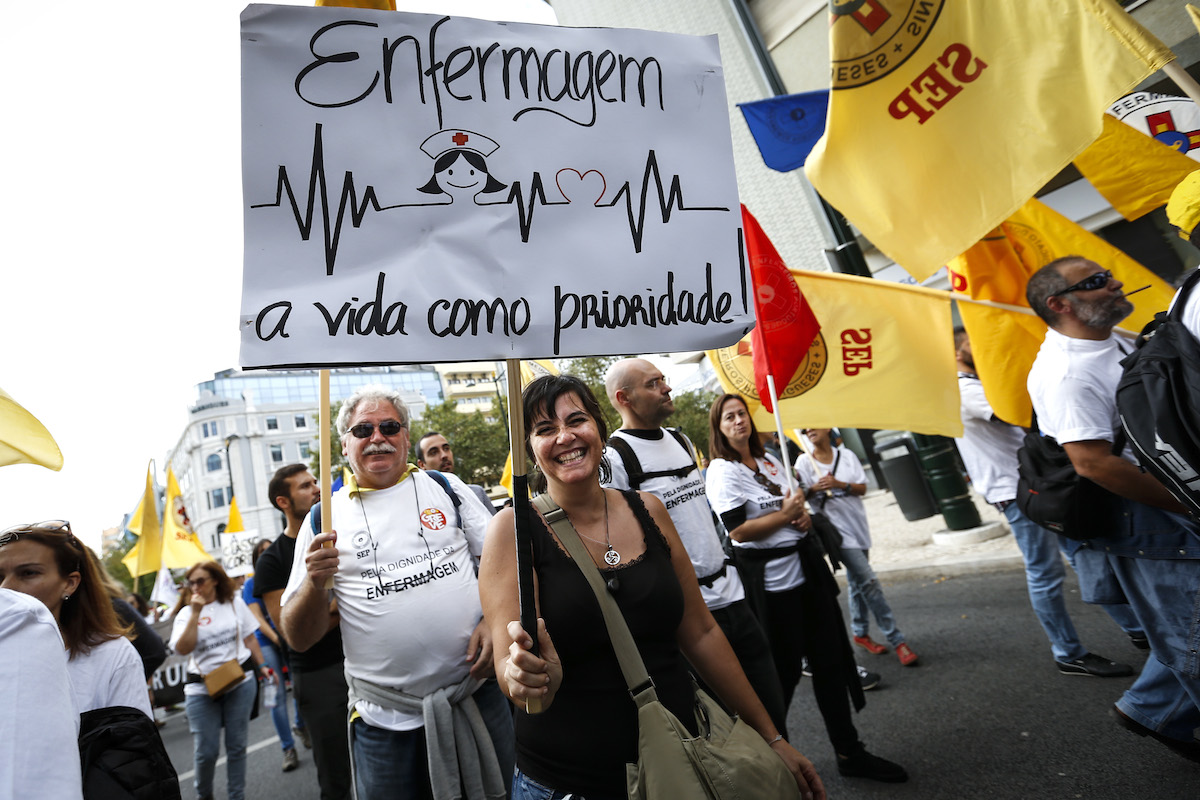 The nurses' unions scheduled a strike for the first week of November and a rally on the 28th of this month in front of the Assembly of the Republic.
The decision was taken by all the unions that represent nurses in a meeting that began on Monday afternoon and ended this morning, the president of the Nurses Union, Pedro Costa, told Lusa.
The concentration of nurses and all unions, in front of the Assembly of the Republic, aims to claim the nurses' rights, with the delivery of the petition: "Nurses claim career unfreezing and performance assessment equal to nurses in the Autonomous Region of Madeira".
Despite the measures announced, Pedro Costa stated that "the capacity for dialogue" between the unions and the Government has not been exhausted.
"Therefore, a national strike for the first week of November, which we want to announce on Friday. In some way, we give the Government some time here to be able to speak out", he added.
The union leader stressed that "the strike always has a dual responsibility": "respond to the fair demands of nurses, but at the same time value the population's access to health care".
That is why the nurses' unions are not going to "start a more onerous measure or a more muscular action that puts the population at risk" at this time. "We at this moment we are not valuing the human value" of the NHS, which impedes the recovery of the national health system, he told Lusa.
The measures announced by the unions follow on from the lack of response to a claim submitted to the Ministry of Health on September 21 by the seven unions.
Some requirements included in the document include "a hiring nurses who are in a precarious situation", a "performance evaluation adequate to the profession", the "correction of the problems related to the counting of points" and "equal conditions for nurses with individual employment contracts and contracts in public functions".
The seven structures representing the class were present at the meeting, namely the Union of Nurses, the Union of Portuguese Nurses, the Union of Nurses of the Autonomous Region of Madeira, Democratic Union of Nurses of Portugal, the Independent Professional Union of Nursing and the Independent Union of All the United Nurses.