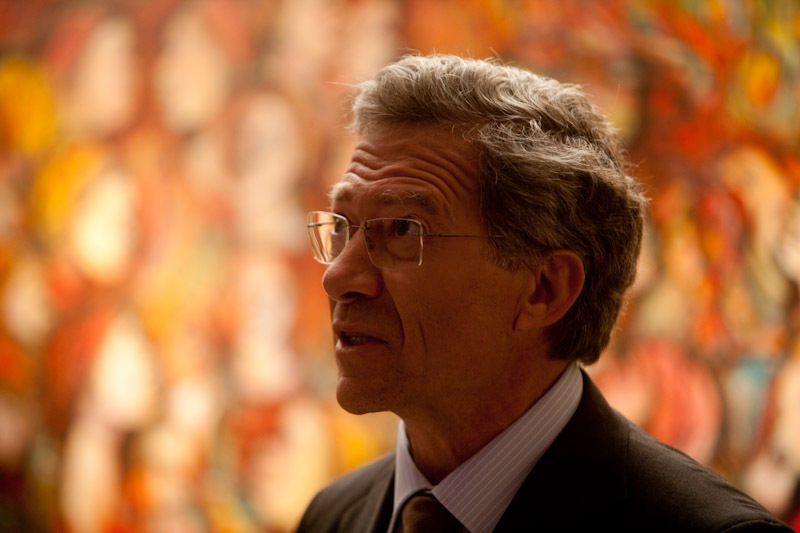 The Southern Regional Disciplinary Council of the Ordem dos Médicos filed a lawsuit against Fernando Nobre, because of his statements in a demonstration by deniers in front of the Assembly of the Republic.

The Medical Association (OM) this Tuesday opened a disciplinary process for the doctor Fernando Nobre, following a complaint about statements he made at a demonstration by deniers of the covid-19 pandemic held at the Assembly of the Republic.
"I confirm that a complaint was filed and that a disciplinary process was opened" at the meeting that took place today, Alexandre Valentim Lourenço, president of the Southern Regional Council of the Order, told Lusa.
The complaint received at the OM is "related to the question" that Fernando Nobre made to the Assembly of the Republic, when the demonstration was taking place, he said.
This process now has a "term of instruction, investigation, evaluation and he will have to answer. It is part of our disciplinary regulation", said Alexandre Valentim Lourenço, adding that disciplinary processes are the responsibility of the disciplinary councils where the doctor is registered, in this case, the Disciplinary Council of the Southern Region of the Order.
Fernando Nobre is the founder and president of the non-governmental organization Assistencia Médica Internacional (AMI), was a candidate for the Presidency of the Republic in 2010 and elected deputy for the PSD in the 2011 legislatives, having resigned the mandate a month later, after having failed the election for Speaker of Parliament.
On October 22, 2020, the doctor called on deputies to vote against the obligation to wear a mask in the street, alleging that fundamental rights and freedoms were at stake in an issue that did not meet scientific consensus.
Speaking to Lusa at the time, Fernando Nobre defended that the Constitution of the Republic ensures a set of rights, freedoms and guarantees that, in his opinion, would be at stake with the approval of the mandatory use of masks on public roads.
In his intervention at the demonstration, Fernando Nobre considered "unbelievable" vaccinate children and young people aged 12 to 16 years and referred who treated himself with the infection, as well as the wife and daughter, with medications that are not recommended for covid-19.