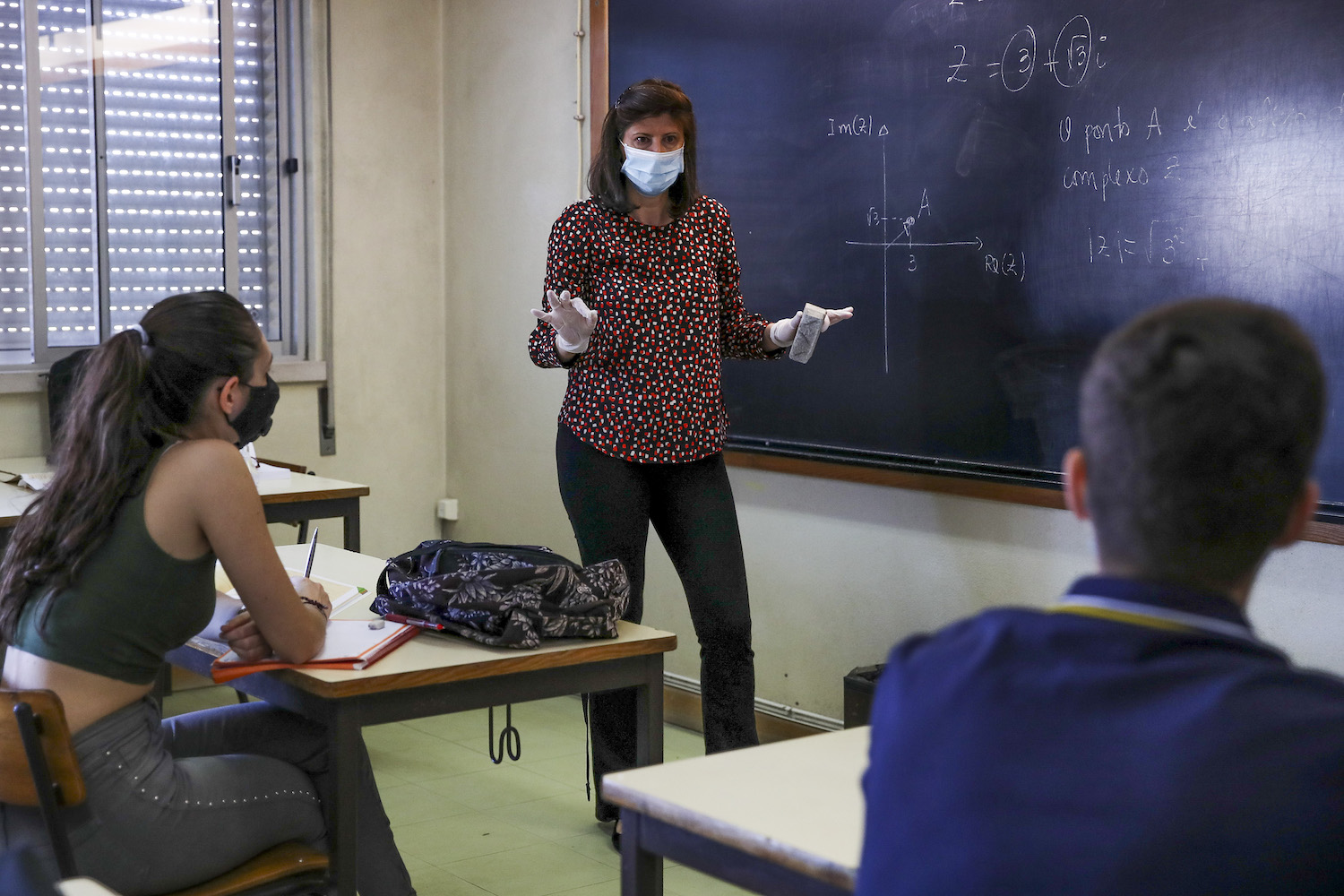 The Assembly of the Republic led the Left Block bill to create a program for linking teachers with five or more years of service.
The Left Block bill for the creation of an extraordinary program for linking teachers with five or more years of service was rejected this Thursday.
The Blocistas' initiative was defeated with the votes against PS, PSD, CDS-PP e Liberal Initiative, with only the support of BE, PCP, PAN, PEV and the two non-registered deputies, Joacine Katar Moreira and Cristina Rodrigues, and the abstention of Chega.
The bill, which had already been discussed at a plenary meeting in April, provided that this year the Government would start opening the insolvency proceedings for linking teachers.
This link included the professors of the public primary and secondary education "with five or more years of service, regardless of the recruiting group, who in the previous four years have completed 365 days or more of service".
In April, when the initiative was under discussion in Parliament, the deputy of Bloc Joana Mortágua had stated that the party's appeal was "that the voice of the Parliament rises above the lack of will of the Government in defense of public schools and in defense of the teachers".
However, at that time, CDS and PSD had already agreed that the matter of these and other proposals on the working conditions of teachers that were also under discussion was the responsibility of the Government.