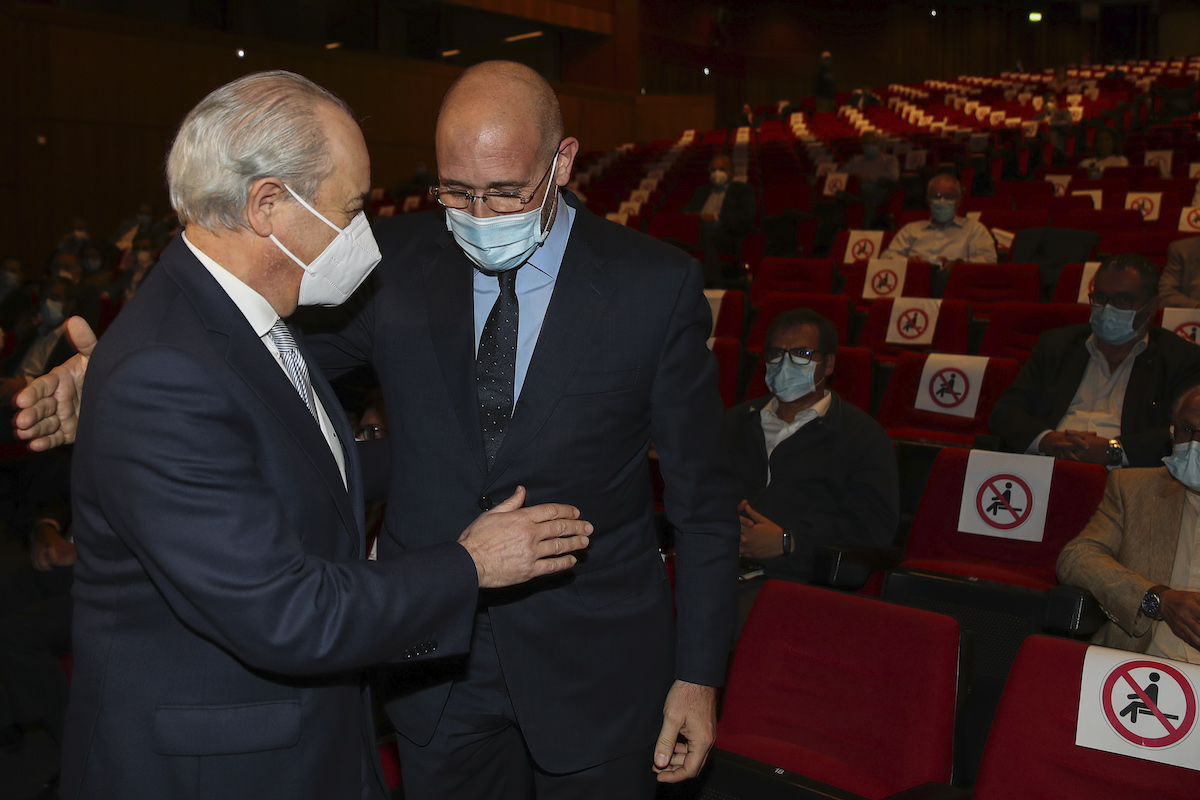 On the day of the presentation of Jorge Moreira da Silva's book, Pedro Passos Coelho, even if unintentionally, took the spotlight from it.
Jorge Moreira da Silva invited former PSD leaders and former PàF governors to the presentation of his new book, in what would be a kind of showcase for the former Environment minister in a race future to the PSD leadership, writes the Observer.
But Passos Coelho took the spotlight off the author. "The path is always forwards", he said when approached by journalists.
At a time when there is talk of Rui Rio's succession in the leadership of the PSD, Passos was directly asked if he would like and would be available to make that contribution. And the answer was again that does not plan to return to active politics.
"Forward is my personal life, which has nothing to do with politics," he shot.
At the end of May, at the MEL Congress, the former prime minister had already ruled out the possibility of running for the PSD leadership.
Unlike Passos, Jorge Moreira da Silva never outright ruled out a day running for the PSD leadership.
Moreira da Silva regretted that people talk about "leaders and not leadership" and that "once and for all in Portugal it is convenient to look at the attributes of leadership."
"In my view, which is far from the traditional canons of charisma and what fits in a tweet, I think a leader has to be a server. A leader who measures his success by the impact that the measures and his decisions have on the lives of others", he said, before evading the question of the PSD's leadership.
The former JSD leader also lamented that get confused "politics with partisanship" and asked for more talk about policies and less politics, since he argues that the action of politicians should be centered on the defense of public policies and not on partisan combat.
"I like politics a lot, but I don't depend on it", he said in what seems to have been an indirect to Paulo Rangel – the potential candidate who exercises the functions of MEP.

ZAP //