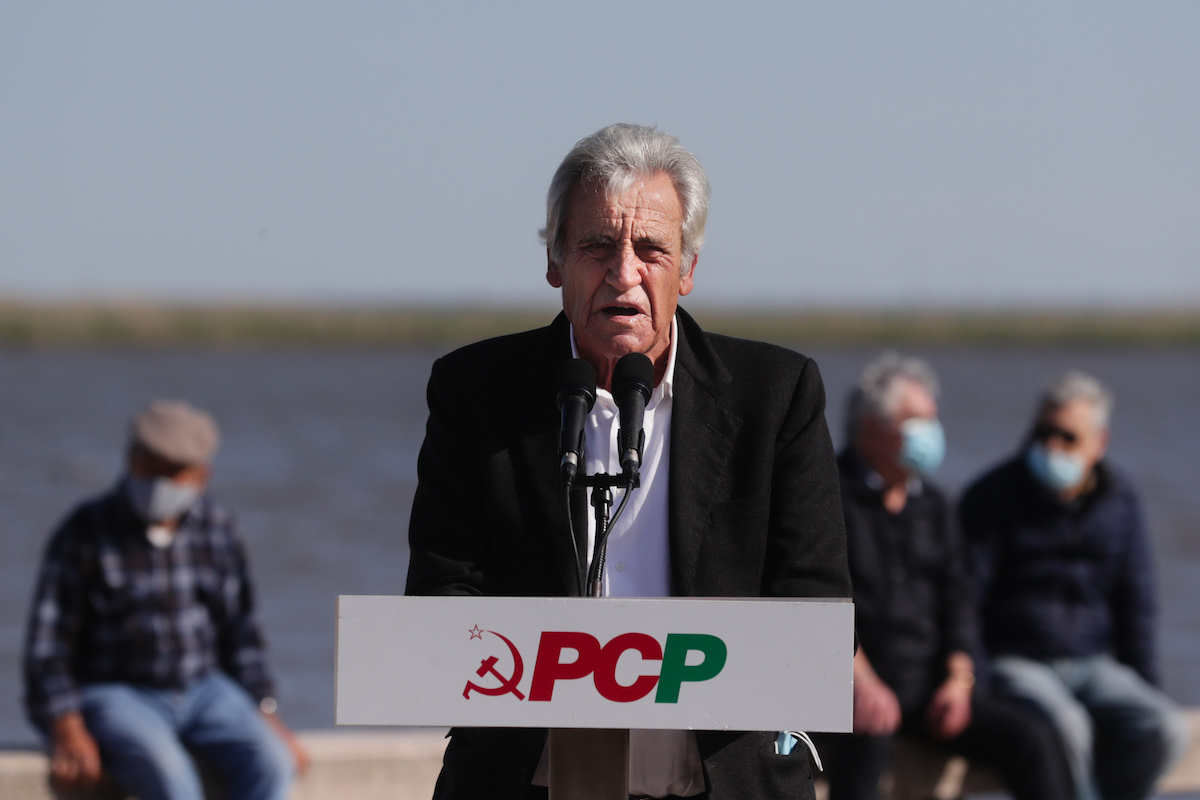 Within the PCP, there are fears that the Government is taking the crisis too optimistically and a quick and preventive response is required.
A week ago, before the presentation of the new economic support measures, the PCP forwarded its concerns to the Government. Although the Executive has included some sectors in direct support, such as bakeries, Jerónimo de Sousa's party classified the measures as "timid" and was not very satisfied with them.
"The measures announced by the Government fall short of the needs and the response that needs to be given to workers, those who are unemployed or to micro, small and medium-sized entrepreneurs", said the party, quoted by Express.
"The hint of discontent that exists can turn into a more complicated thing: from discontent to despair", Warned the PCP.
The party is also not very happy with the social support measures promised in the State Budget, which it helped to make possible.
The new social support was announced as the benefit that would compensate for the loss of income, but, according to data from the Ministry of Labor, Solidarity and Social Security (MTSSS), since January 115 million euros have been paid to 190 thousand beneficiaries from all the different groups. income support, not showing the disaggregated data.
THE Express explains that this means that it is not known how many workers receive the new benefit; how many receive the support recovered from 2020; nor the average value of the installments.
The figures show that, in January, there were 104 thousand independents to resort to support for activity reduction and more than 97 thousand in February. In the same month, there were 59 thousand people who asked for access to Extraordinary Support for Workers' Income (AERT) and in February 26,556, the office of Ana Mendes Godinho does not say how many AERT have already been deferred, nor the average amount of the installment.
Crossing the categories, it is concluded that there are more workers in the old supports than in the new support created to replace them.
A communist source told the weekly that AERT is "shy in the face of a reality of increasing situations of unemployment and social deprotection" and that its value is "below the necessary" – without knowing how many receive the minimum amount (50 euros ) or the maximum amount (501 euros).
José Soeiro, from Bloco de Esquerda, told the weekly that it is perceived "that the support of 2021 was not enough, so much so that we had to fish support from 2020 and now they are even extended until June ". "Now, either the old supports work all year or they will have to change the rules of the AERT to be able to reach the people who need it," he added.
In turn, the PAN advocates a "review of support to ensure that no one is left behind", because the current ones are "insufficient". The majority translates into "the postponement of tax obligations", stressed Inês Sousa Real.

ZAP //