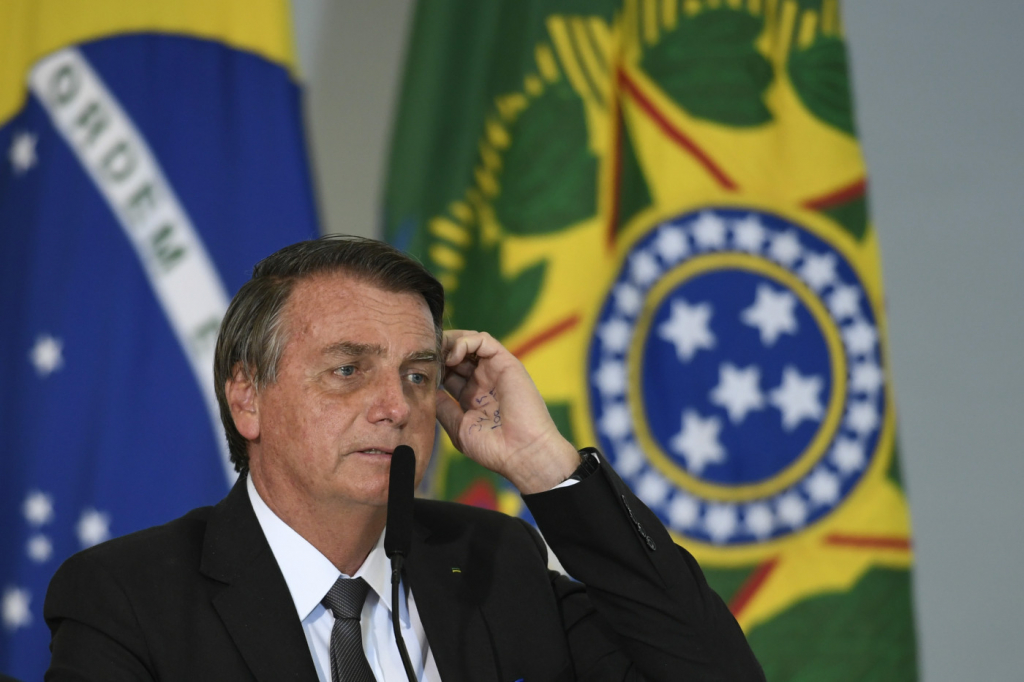 Five assistant attorneys want Augusto Aras to investigate whether the president's speeches represent an abuse of power of authority and attack the normality of the 2022 elections
MATEUS BONOMI/AGIF – PHOTOGRAPHY AGENCY/ESTADÃO CONTENT
Jair Bolsonaro has even said that without a printed vote, there will be no elections in 2022

Members of the Attorney General's Office (PGR) ask that Augusto Aras investigate speeches by the president Jair Bolsonaro about frauds in the electoral system. A group of five deputy attorneys of the National Council of the Public Ministry want the attorney general to investigate whether the speeches of the head of the Executive constitute an abuse of power of authority and attack the normality of 2022 elections. Jair Bolsonaro has even said that without printed vote, there will be no elections next year. And he has been repeating that there were frauds in the 2018 and 2016 elections. However, he has not yet presented evidence to the electoral justice.
In the request, the assistant attorneys state that "the presidential speech contains evidence of serious and concrete threat to the main instrument for the realization of a representative democracy, which is the election". This Tuesday, the 13th, the senator Marcos Rogério (DEM) made a speech defending the implantation of the printed vote. For him, it's not about questioning the electoral system, but to increase health and transparency of the process. "What obligation does the voter have to have absolute confidence that the ballot box correctly registered his vote? Why deny the voter the right to cast their vote? What obligation does the voter, the candidates and the parties themselves have to believe that the electronic system worked perfectly, regardless of fraud or not?" The proposal is still being discussed by a special committee of the Chamber, which may vote on the text this week. Even deputies in favor of the measure see difficulties in getting enough votes for approval.
The President of the House, Arthur Lira, recalls that deputies have already approved a similar proposal, in 2015, which did not advance in the Federal Senate. "I've been putting it in a very practical way that the Chamber has already voted for a PEC like this in 2015, there would be no need for the Chamber to go through this in Nov. The PEC has been in the Senate since 2015. If there is no condition for the Senate to vote a 2015 PEC there, I don't know what difference it would make", he pointed out. A meeting is scheduled for this Wednesday, 14th, between the heads of the Executive, Legislative and Judiciary Powers. Jair Bolsonaro, Arthur Lira and the Presidents of the Senate, Rodrigo Pacheco, and the Supreme Court, Luiz Fux, must meet at the Supreme Court at 11am. The meeting was called by Fux to repair the recent conflicts between Powers.
*With information from the reporter Levy Guimaraes