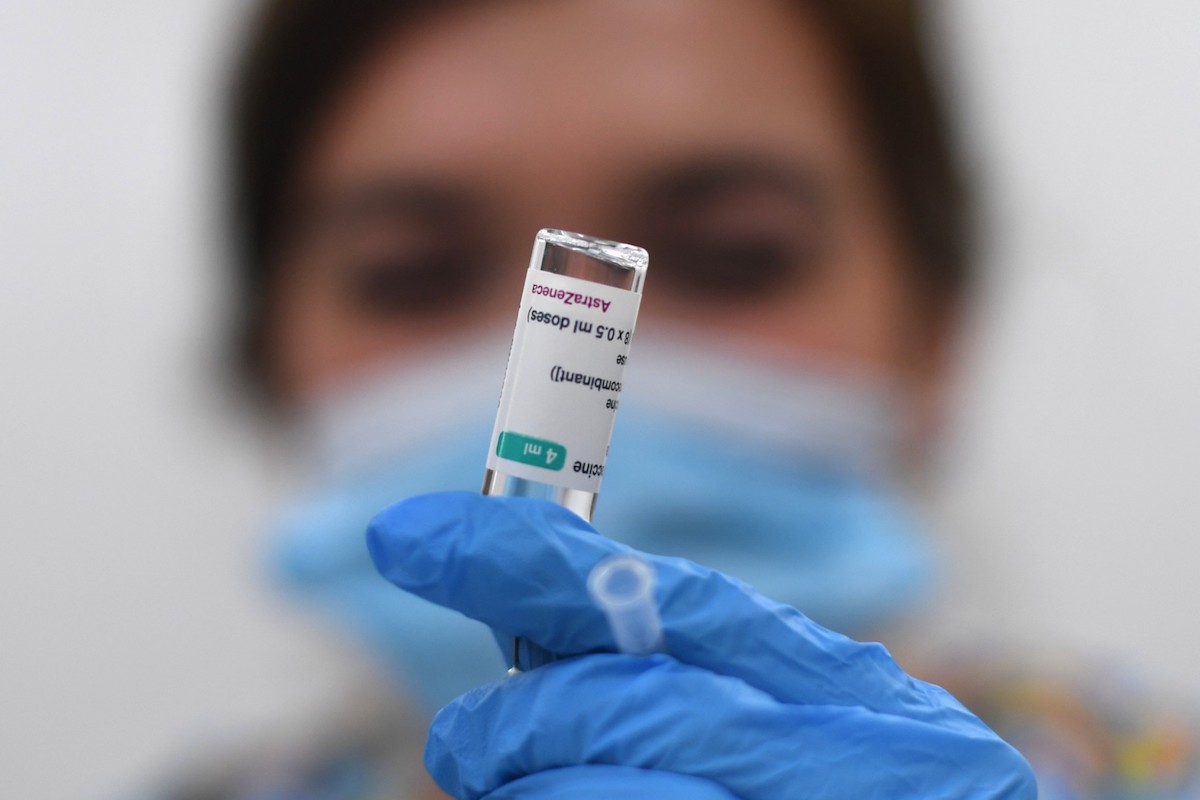 Last week, Portugal administered about one million vaccines against covid-19 in continental territory alone and surpassed the target of 850,000 inoculations, announced today. task force responsible for the vaccination process.
In a note sent to the media, the team led by Vice Admiral Henrique Gouveia e Melo highlighted the "exceptionally high vaccination rate" due to the greater availability of vaccines and the bringing forward to eight weeks of the time interval between the two doses of the vaccine developed by AstraZeneca.
"This success is due to the delivery of everyone involved in this complex process, from the approximately 4700 health professionals and employees of various entities that collaborate in each Vaccination Center, to the commitment of the ARS, SPMS (schedule) and SUCH (distribution of vaccines). We are grateful for the willingness, understanding and tolerance of all the Portuguese who, even in an adverse scenario, showed exemplary responsibility and civility", can be read in the note to which Público had access.
Vaccination against covid-19 began in the country on December 27, 2020, and more than 9.7 million vaccines have been administered.
Completed operation that took more than 14,000 vaccines to islands in the Azores without a hospital
This Monday, the Order of Nurses in the Azores made a positive assessment of the "Periphery Operation", with more than 14,000 vaccines on five of the region's six hospital-free islands against covid-19, between 6 June and Sunday.
"The inoculation of more than 14 thousand vaccines remains registered in a time that can be considered a record, considering the resources of the islands involved, but in a clearly positive process, especially the work carried out once again by Azorean nurses", stressed the president of the Azores Regional Section of the Ordem dos Enfermeiros, Pedro Soares, quoted in a press release.
According to data revealed by the Azorean executive, 14,695 doses of vaccines against covid-19 were administered in this operation, which left five of the nine islands of the Azores with more than 70% of the population with complete vaccination.
"Operação Periferia" started on 6 June on the island of Santa Maria and, in the first phase, which lasted until 20 June, passing through the islands of Flores, Graciosa, São Jorge and Pico, it had the collaboration of a team of nine soldiers (six nurses, two doctors and one pharmacist), provided by the Ministry of National Defense.
The administration of the second dose of vaccines against covid-19 started again in Santa Maria on the 27th of June and ended this Sunday on the island of Pico, without the participation of the military, but with the collaboration of the Ordem dos Enfermeiros, which " actively participated in this process with a team of 15 nurses".