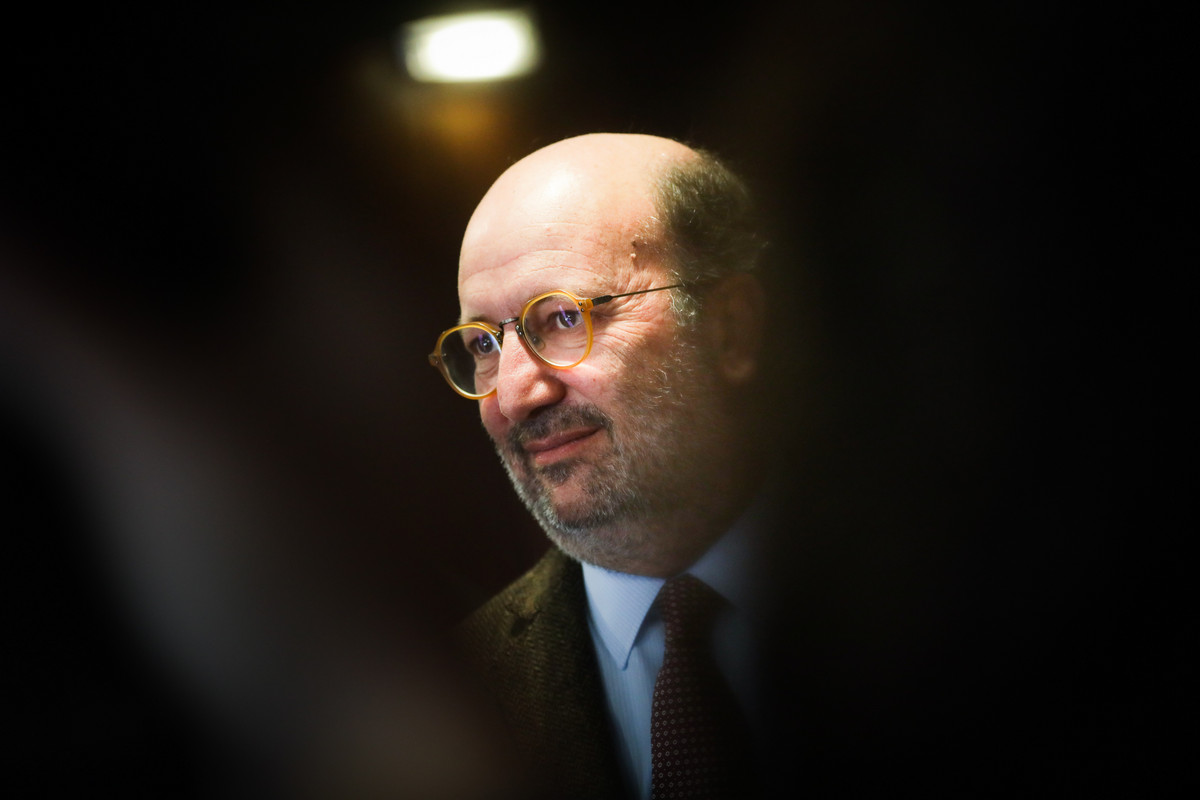 "We are really in an enviable condition to be a great producer of green hydrogen", assured the Minister of Environment and Climate Action, João Pedro Matos Fernandes, in the third of four debates of the Express and Deloitte on the Recovery and Resilience Plan (PRR).
"We are in an enviable condition to change a presumption that seemed like an axiom that we could never change: transform Portugal, a country highly dependent on the outside in terms of energy, into a country that can, after all, export energy," he said at the March 5 event. dedicated to the 2888 million euros of European subsidies that Portugal will have to support the climate transition.
The PRR provides for an investment of EUR 371 million to invest in hydrogen and renewable energy. "We are still a country that is highly dependent on the outside. More than 80% of the energy comes from outside, "he said. "We already had, not many years ago, about 82% / 83% of the energy consumed to be imported. And today we are at 74% ".
"Even though we produce 80% of the electricity we will consume in 2030 through renewable sources, our energy dependence from abroad will be around 60% / 61%", underlined Matos Fernandes.
And he warned: "I don't want to be a catastrophist, but the living conditions that we are creating on the planet are unsustainable for our own species".
"We have been saying something for 30 years that seems to me to be questionable truth – that we have to save the planet. Don't worry about the planet. The planet will continue to turn on itself and walk around the sun and other species will adapt to the planet with climatic conditions that are completely different or even worse than those we have today. We just can't take it ", he added.
Sustainable mobility "will have € 1032 million in grants and € 300 million in loans. It intends to make a strong contribution to the improvement of collective public transport systems, with emphasis on investments in the expansion of the Lisbon and Porto metro networks ", explained Sérgio Oliveira, from Deloitte, pointing out the four bets of the PRR in addition to hydrogen and renewable
"Secondly, we have the decarbonisation of the industry, with an allocation of € 715 million in grants. It aims to leverage the decarbonisation of the industrial and business sector and promote a paradigm shift in the use of resources, in order to contribute to accelerating the transition to a carbon neutral economy ", he said.
A energy efficiency in buildings – with an allocation of € 620 million in grants – "it will favor rehabilitation and increase energy efficiency, by promoting progressive electrification, the use of more efficient equipment and the fight against energy poverty", he continued.
The "sustainable bioeconomy – with a lower allocation of € 150 million in grants – aims to accelerate the production of high added value from biological resources", he concluded.

Taísa Pagno //